There's something about Russ Meyer. I just can't help publishing posts about him.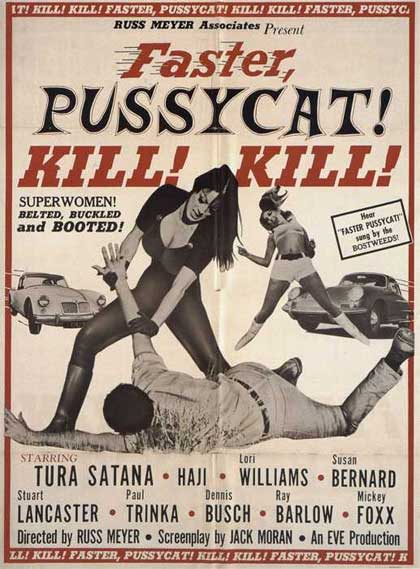 The documentary that Brit broadcaster Channel Five dedicated to the cult film director Russ Meyer: The King of Sexploitation is available on You Tube. It's divided in 6 episodes but Positive Ape has collected them all on one page.
Via La Petite Claudine.
Interview with Meyer on 5 minutes, popsmear, and on velvet hammer burlesque.
Trailer of Faster Pussycat! Kill! Kill! and the intro.
Trailer of Vixen!
Trailers of Beyond The Valley Of The Dolls.
Previously on the Valley: interview of 3 actors from Beyond the Valley of the Dolls; Meyer's Original Motion Picture Soundtracks; François Coorens's SuperVixen paintings inspired by Russ Meyer.