The Surface Patterns is a project by Centrifugal Forces that plans to build a huge and evolving archive of memories and revealing facts on Huddersfield (in Yorkshire) past via SMS.
Users to send a text, receive historic facts about 10 different parts of the city and get the chance to leave a message or memory about Huddersfield.
An audio line is available for people who don't want to use text.
Surface Patterns started on Thursday and will run for a year. Texts are charged at the normal rate but it is free to receive the information. The audio line is charged at the normal local rate.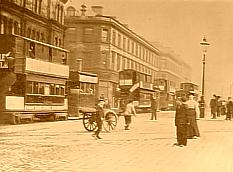 From Huddersfield Daily Examiner, via Textually.
Related entry: SMS graffiti in Manchester.