The pile of books to review at Maison WMMNA gets more intimidating with each passage of the postman but i'm going to face them one at a time. The exciting ones at least. Here's a publication i enjoyed on my way latest long train trip:
Studio Time: Future Thinking in Art and Design, edited by Jan Boelen, Ils Huygens and Heini Lehtinen.
On amazon UK.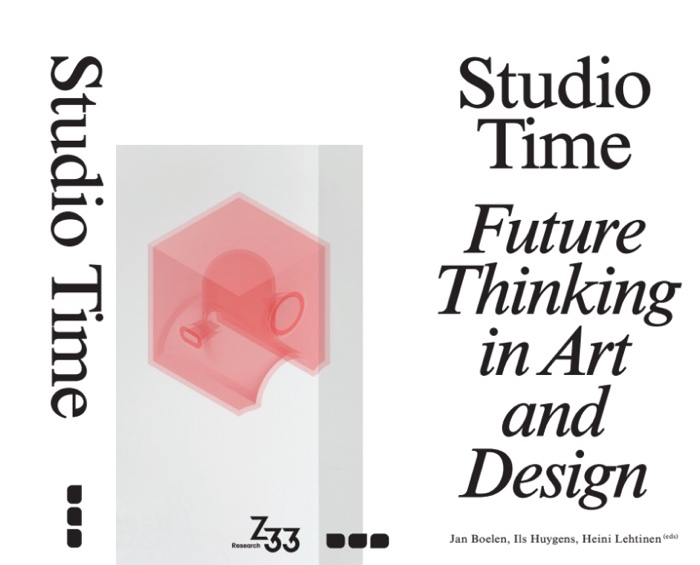 Publisher Black Dog Press writes: The ability to use imagination to envision future needs is crucial in art, design and architecture. Future thinking and making require the capacity to create narratives for near and far futures and to compose proposals to meet the imagined needs of the future. Future-oriented creative practices also require future literacy—understanding the temporal continuum in which future-oriented work is created and being aware of the underlying incentives, motivations and structures of works, commissioned or self-initiated. Similarly, viewing or consuming speculative creative works requires some level of understanding of the context of the works.
Studio Time: Future Thinking in Art and Design approaches these questions with essays from international design and art thinkers, a number of shorter essays and a selection of art, design and architecture projects. The book consists of three parts that each focus on future fictions in art and design from different perspectives: future fictions and imagination in creative practices, future literacy and future ethics. Each part consists of two essays, two reflective contributions from artists and designers and selected projects from practitioners around the world.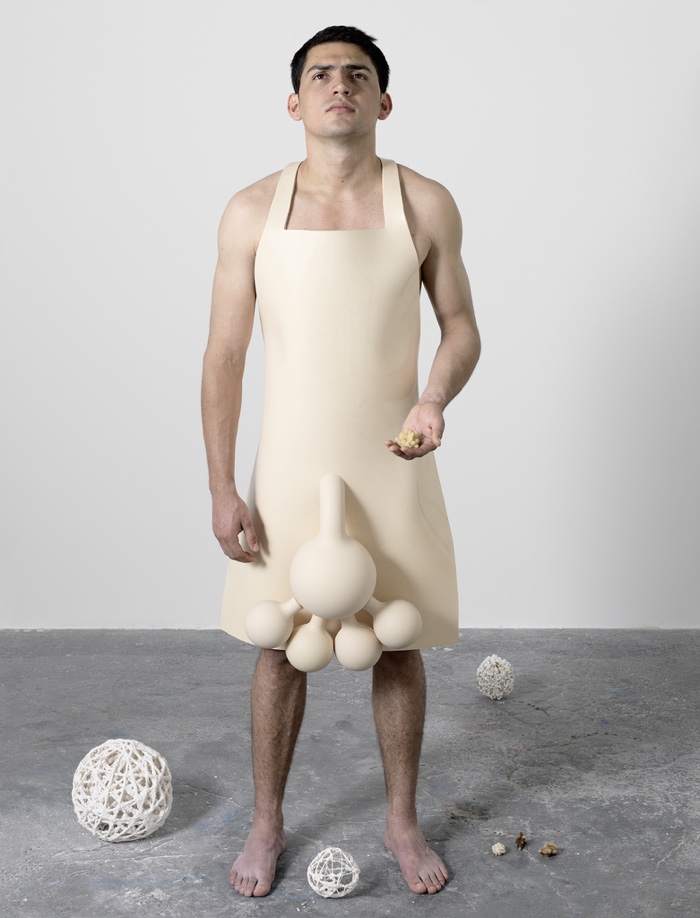 Michael Burton, Astronomical Bodies, 2010. Photo: Theo Cook
Because future world-building shouldn't be left in the hands of corporations, politicians and "trends forecasters", the Studio Time book investigates the meaningful roles that art and design can play in formulating alternative visions of the future but also (and more importantly) in providing a space for free questioning, debates and encounters. I particularly liked that some of the contributors of the book went even further and looked at the mistakes artists and designers have made in the past (and continue doing) when grappling with their visions for future societies.
Although each of them was invited to write about (roughly) the same topic, the 30 thinkers and makers whose work is featured in the book adopted perspectives different enough to keep the reader absorbed, puzzled and stimulated. From page 1 to page 291.
The essays in the book i found most engaging were the following:
Artist and scientist Angelo Vermeulen teamed up with researcher Caroline Nevejan and Professor Frances Brazier to point out the need for a more inclusive future-thinking that would actively cultivate diversity.
Writer and artist James Bridle wrote about the difficulty for artists of balancing the seductive and the disturbing in dystopian narratives, lest the most aesthetic aspects of these works overshadow the dark sides and eventually seep into the mainstream.
Marina Otero Verzier, an architect, curator and the Director of Research at Het Nieuwe Instituut, made very interesting comments about the future in defense departments and asked whether designers could/should participate to military thinking or altogether reject the association with the military in the name of ethics.
Curator and theorist Louise Schouwenberg commented on the current crisis of the criteria when it comes to distinguishing between the valuable and the valueless in both art and design.
Science-fiction writer Bruce Sterling takes Robinson Crusoe as an entry point to discuss "abject fiction design," a universe of tragedy, suffering, misery and other inconveniences that design fiction can't design away but should still grapple with.
In his essay, architect and writer Theo Deutinger charts the ownership of the future. First religions had a monopoly on the future. Later on, people realized that hard facts were more interesting and science grabbed the keys to the future. More recently, the ownership was passed on to big data or rather on to algorithms and their ability to spot patterns in a sea of information. Today, feelings appear to have gained the upper hand.
Curator, writer and researcher Nicola Triscott wrote about co-inquiry, a constantly evolving model that involves curators, artists, scientists and other experts. This interdisciplinary approach to knowledge-production provides space for a fruitful discussion between different groups of people with broadly different viewpoints.

Dunne & Raby, Not Here, Not Now, 2014. Exhibition opening at Z33. Photo: Kristof Vrancken
Designers and design thinkers Dunne & Raby explained why they believe that it is important design for the rich spectrum located between the real and the unreal.
Nik Baerten, founder of the design and foresight studio Panopticon, looked at our collective imagination deficit when it comes to picturing ourselves within the post-capitalist post-fossil fuel society we so eagerly desire.
The book is a closing chapter of Studio Future, one of the research studios developed by Z33 House for Contemporary Art in Hasselt, Belgium, to explore various aspects of future-oriented art and design practices.
A big bravo to Joris Kritis and Bernardo Rodrigues for their graphic design work. It's elegant, calming and efficient.