If you find yourself in Amsterdam, don't miss the retrospective of sculptor and photographer Scarlett Hooft Graafland. Her stunning photos of landscapes installations are on view at Huis Marseille until mid-December.
As surprising as it may appear, Scarlett Hooft Graafland takes analogue photographs, prints them straight from the negative and never uses Photoshop. The artist is fascinated by remote, unusual and sometimes even inhospitable locations. She went to Salar de Uyunu in the Bolivian Andes, the largest salt desert, she travelled with the Inuit across the sea ice of Igloolik on the Arctic plains of northern Canada, moved around Southern China and the lava fields of Iceland. Her interventions on the landscape are temporary and leave no trace behind them.
Some of the works allude to masterpieces of art history. The balloons floating on water for example, are an homage to Robert Smithson's Spiral Jetty. However, many of her works also arise from her deep concern for the natural environment. How could the words 'global warming' not spring to our minds when we see her Polar Bear?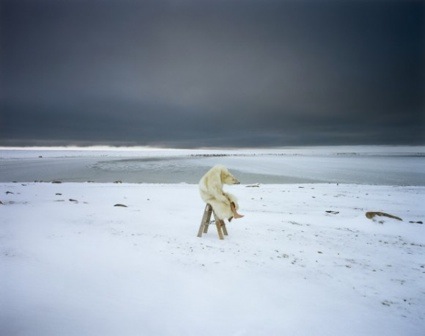 Polar Bear, Igloolik Series, Canada, 2007-2008
The lemonade igloo was made by Nathan Qamaniq, one of the few traditional Inuit still able to hand-build an ice igloo. It took weeks to prepare the lemonade blocks but one day only to build the igloo itself.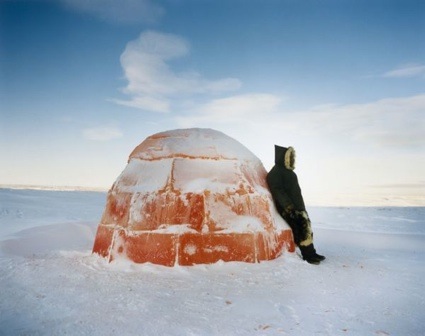 Lemonade Igloo, Igloolik Series, Arctic Canada, 2007-2008
The exhibition unfolds over several floors of the Huis Marseille and some of the photos can even be found in a small building at the back of the garden: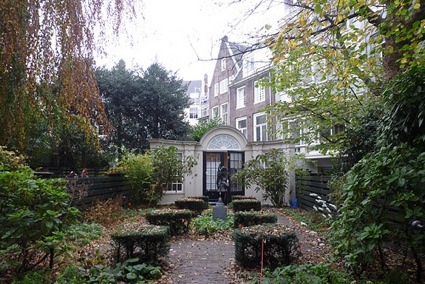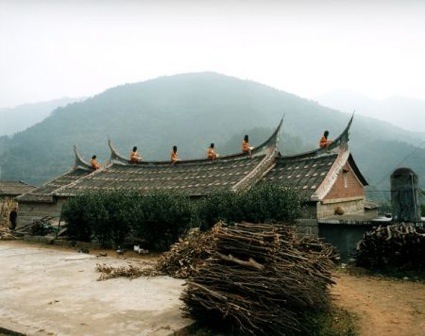 The Day After Valentine, China, 2005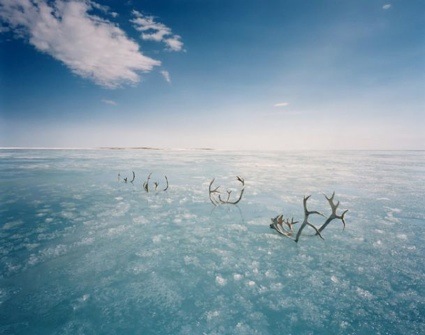 Antler Journey, Igloolik Series, Arctic Canada, 2007-2008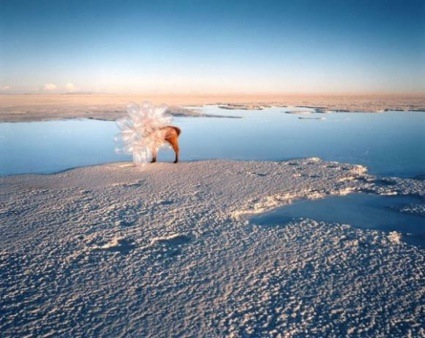 Soft Horizons Series, Bolivia's salt deserts, 2006-2007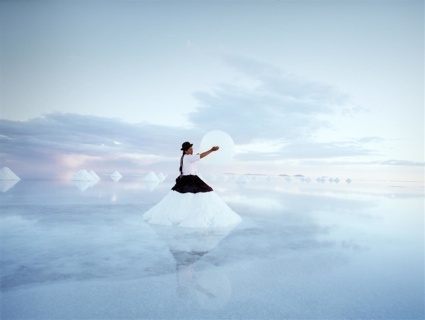 Out of Continuum, 2006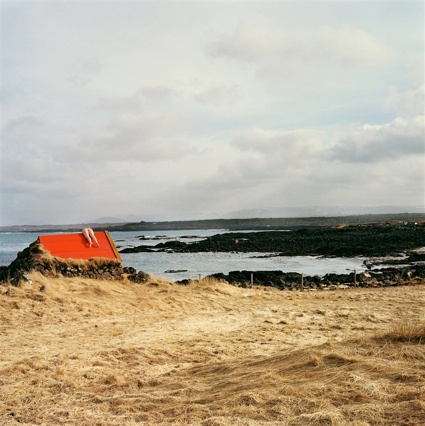 Red, Roof series, 2004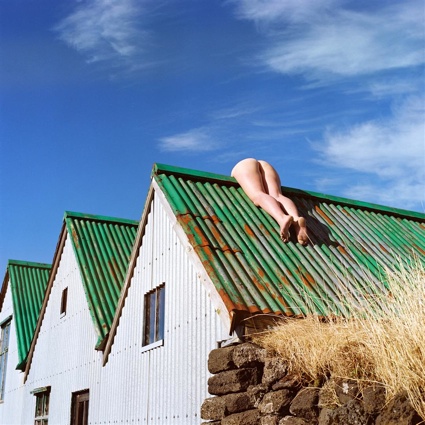 Green 2, Roof series, 2004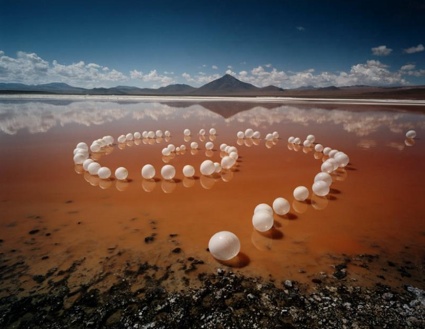 Vanishing Traces, Soft Horizons Series, 2006-2007

White Pyramid, 2011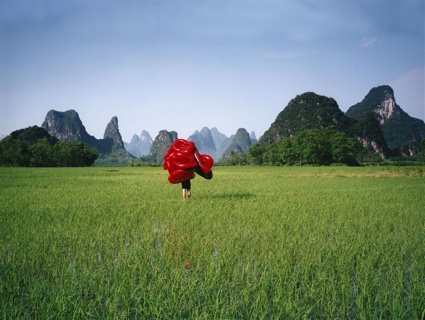 Red Masmo, 2006-2010
Vous êtes ici has the perfect slideshow to see more of Scarlett Hooft Graafland's work.
The Scarlett Hooft Graafland retrospective is on view at Huis Marseille in Amsterdam through December 11, 2011.