Reframing Photography: Theory and Practice by Rebekah Modrak and Bill Anthes.
Available on amazon USA and UK.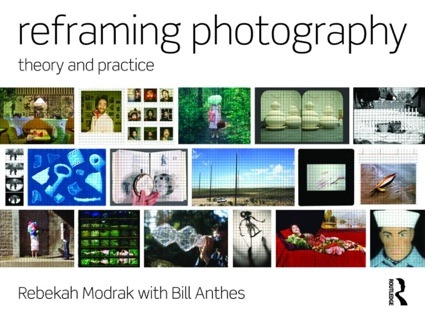 Publisher Routledge says: In an accessible yet complex way, Rebekah Modrak and Bill Anthes explore photographic theory, history and technique to bring photographic education up-to-date with contemporary photographic practice. Reframing Photography is a broad and inclusive rethinking of photography that will inspire students to think about the medium across time periods, across traditional themes, and through varied materials. Intended for both beginners and advanced students, and for art and non-art majors, and practicing artists, Reframing Photography compellingly represents four concerns common to all photographic practice: vision, light/shadow, reproductive processes, editing/ presentation/ evaluation.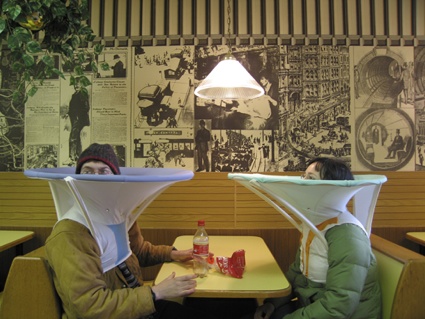 Jessica Frelinghuysen, Personal Horizon Lines, Wearable Tension Fabric, 2005, 2006. Sculptures and photo © Jessica Frelinghuysen 2005, 2009
I'm guilty of a serious case of Judging a Book by its Cover. The indecisiveness in picking up a single image for the cover put me off. Once you open the book, i can't say that the design gets much more appealing (although it is remarkably effective) but the content is literally mind-blowing. Bringing together rigorous theory, idiot proof 'how to' tutorials, artistic works that illustrate each concept and method might sound a bit too much for a sole book written by only two authors but somehow, it works. Theory, techniques and illustrative works complement each other efficiently.
The texts are extremely rigorous and well-researched but the authors never take readers' knowledge of any concept nor reference for granted. Nothing is too pedestrian: the tutorials are extremely detailed and info boxes regularly pop up on the side to explain in few words what is a magic lantern, a chiaroscuro or an installation. Who is Lacan, why Bauhaus matters.
Reframing Photography is probably not a book you'd want to read from cover to cover in one afternoon (it's 500 dense pages, my friend!) I headed to chapters presenting the work of the artists, looking for new names as much as new perspectives on artists i already knew. In the coming weeks i'll probably be back inside the book for the step-by-step on how to construct a pinhole camera and use it. I'm also quite tempted by the one detailing how to hand-colour black and white images.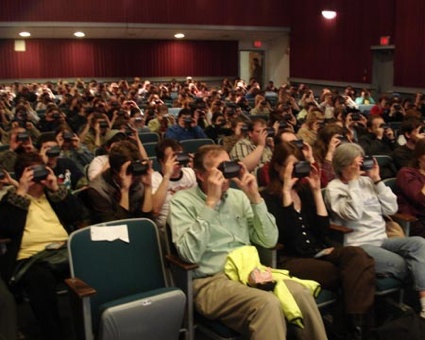 Matt McCormick, Vladmaster performance, University of Milwaukee show
Another quality of the book is that it doesn't abstract photography from its social context, discussing issues such as censorship in military operation, the place of photography in social networks like facebook, or comparing notions of originality and reproduction in photography to the same notions in genetics, etc. I learnt a lot from the paragraphs dedicated to the right to photograph, the authors not only explain that private parties have no right to confiscate your film if they don't have a court order, they also explain how to handle confrontation.
Reframing Photography: Theory and Practice is accompanied by a website of the same name. The online resource is so action-packed i sometimes wondered if the publishers were not shooting themselves in the foot.
Here's a few works i discovered in the book:
With Objective Distortions, Garth Amundson questions photography by manipulating the image with lenses made from recycled water bottles.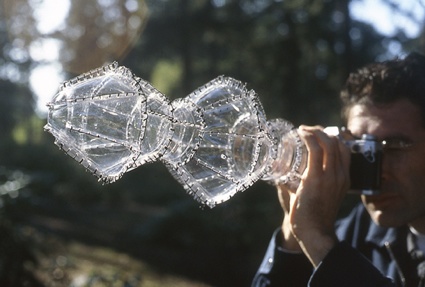 Garth Amundson, Objective Distortion–Large Lens, Recycled plastic and thread, 2000-2009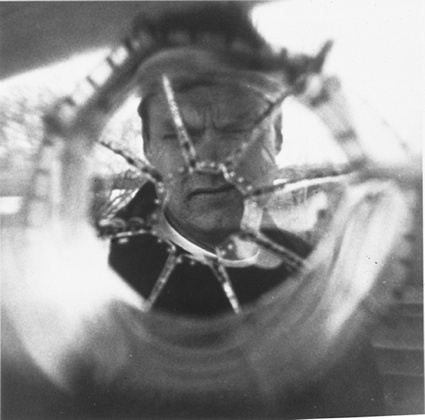 Garth Amundson, Objective Distortion–Large Lens, photograph, 2000-2009.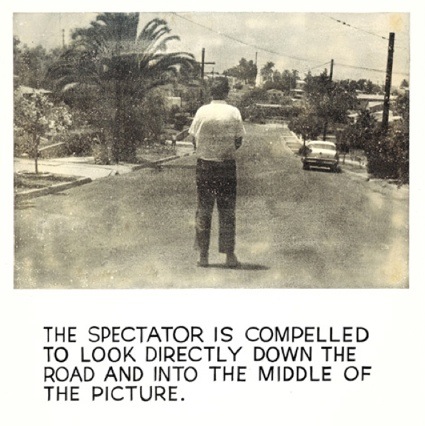 John Baldessari, The Spectator Is Compelled…, 1966-68
Rebecca Cummins converts trucks, buses and mobile homes into moving camera obscuras.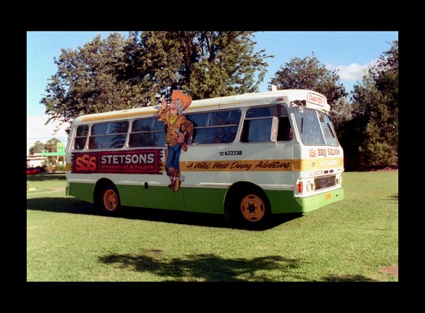 Rebecca Cummins, Tamworth by Bus (bus camera obscura), 1996. Courtesy of the artist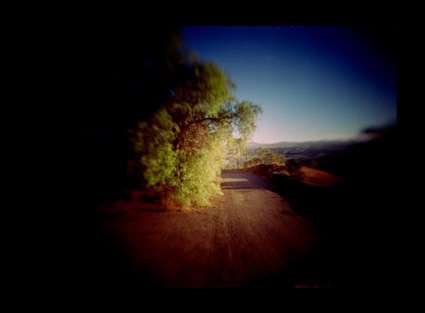 Rebecca Cummins, Tamworth by Bus: Road, 1996. Courtesy of the artist.
Somewhere in France, long before Cindy Sherman: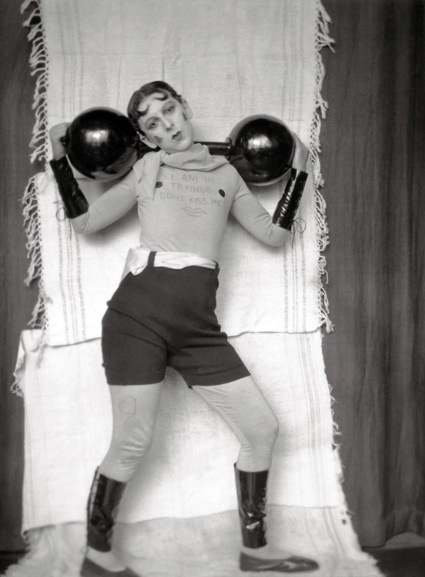 Claude Cahun, Autoportrait, 1927
Shizuka Yokomizo sent an anonymous letter to people living in ground-floor apartments asking them if they could stand in their front window at a specified date and time, for them to be photographed. Anyone unwilling to participate, they are suggested to draw their curtains. Because the seance takes place at night, Yokomizo's subjects can only see the photographer as a dark silhouette.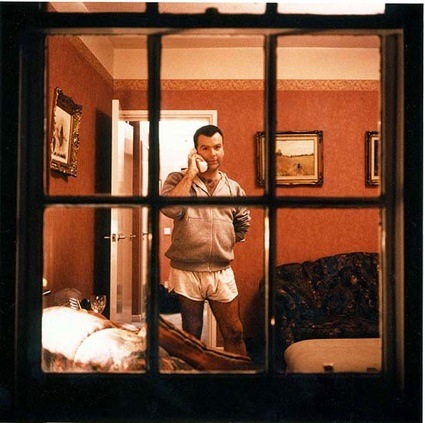 Shizuka Yokomizo, Stranger,1998-2000
Just because i love Edward S. Curtis' photos: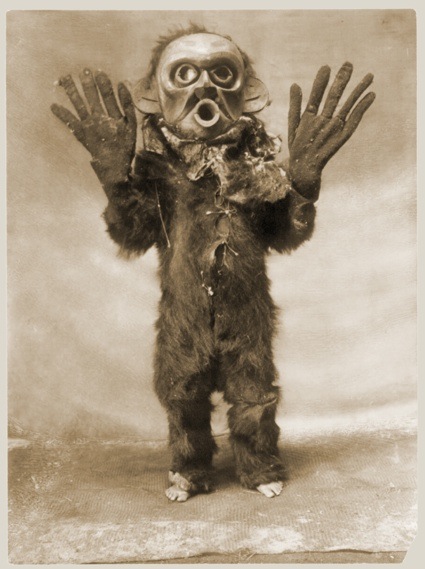 Edward S. Curtis, Koskimo person wearing full-body fur garment, oversized gloves and mask of Hami ("dangerous thing") during the numhlim ceremony. Edward S. Curtis Collection. November 13, 1914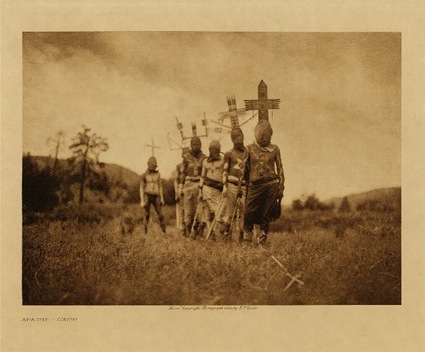 Edward S. Curtis, Apache Gaun Dancers, 1906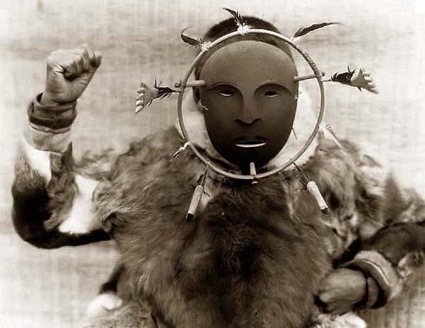 Edward S. Curtis, Eskimo Ceremonial Mask, 1929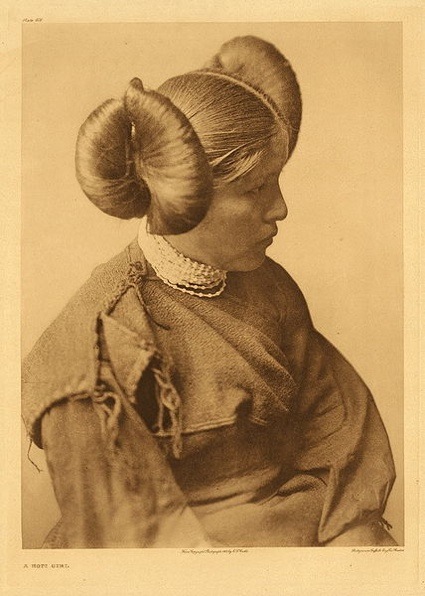 Edward S. Curtis, Hopi girl, 1922
German expressionists were pioneers in the art of playing with shadows: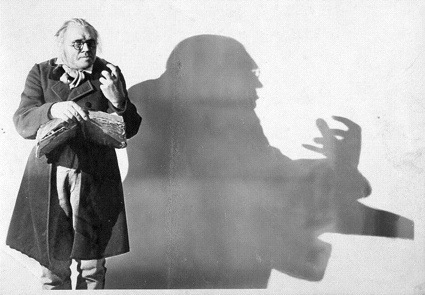 Still from the movie Das Cabinet des Dr. Caligari, 1920. Directed by Robert Wiene
I love that movie btw, and it's now in the public domain in the US.