While in Geneva for the Mapping festival a few days ago, i visited Prison at the International Red Cross and Red Crescent Museum. The promise of the exhibition is bold: explain to us that incarceration is our shared responsibility and that "We too are the punishers".
The show looks at incarceration from various perspectives: the many roles of guards, the characteristics of healthcare inside prisons, social reintegration, the inhumanity of isolation cells, the high rates of suicide but also inmates inventiveness when it comes to escape, cook and resist restrictions.
Devoid of any judgement and stereotypes, Prison helps visitors reflect on the possible alternatives to an institution that clearly doesn't work.
Instead of a proper review, i'll leave you with an injunction ("Don't miss it if you're around Geneva this Spring!"), many photos and a couple of comments beneath some of them: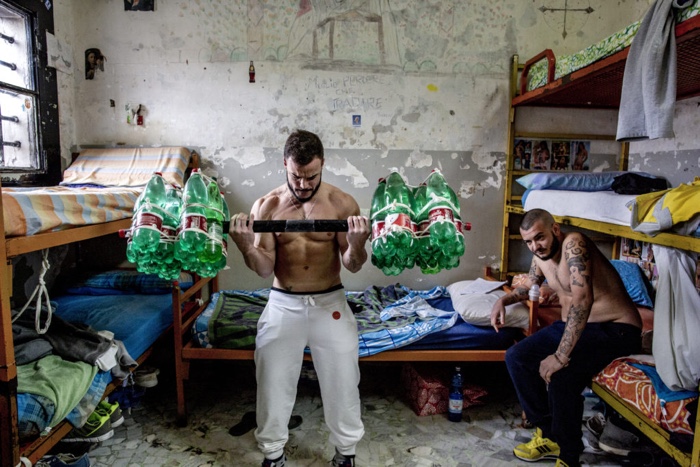 Valerio Bispuri, Prison Poggioreale, 2015 Naples, Italy – © Valerio Bispuri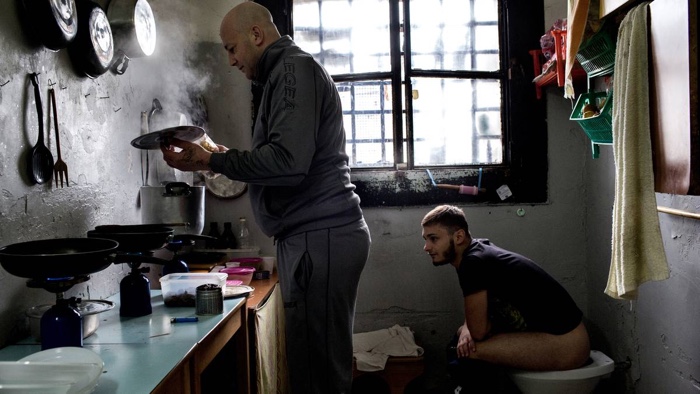 Valerio Bispuri, Prison Poggioreale, 2015 Naples, Italy – © Valerio Bispuri
"Don't look at these photos thinking that people who made a mistake have to pay," wrote Roberto Saviano in an essay about Valerio Bispuri's photo reportage from the Poggioreale prison in Naples. You don't pay like this. You don't pay by defecating and cooking in the same square meter. You don't pay by living without hot water and heating. You don't pay by losing your dignity."
Bad Boy, direction by Janusz Mrozowski, production by Andana Films, 2012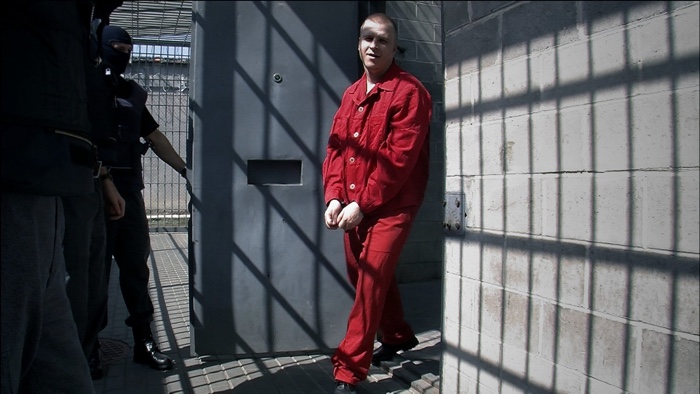 Bad Boy (film still), direction by Janusz Mrozowski, production by Andana Films, 2012
The "Bad Boy" of this documentary is a rather amiable and frustrated 28-year-old Polish bank robber named Damian, who had been living in solitary confinement for two years when the documentary was shot. He has no privacy, no human contact other than with his guards but still maintains a certain sense of humour. Damian lives the same day over and over again under the scrutiny of the CCTV camera and with only bad tv shows to distract him from the soul-crushing routine.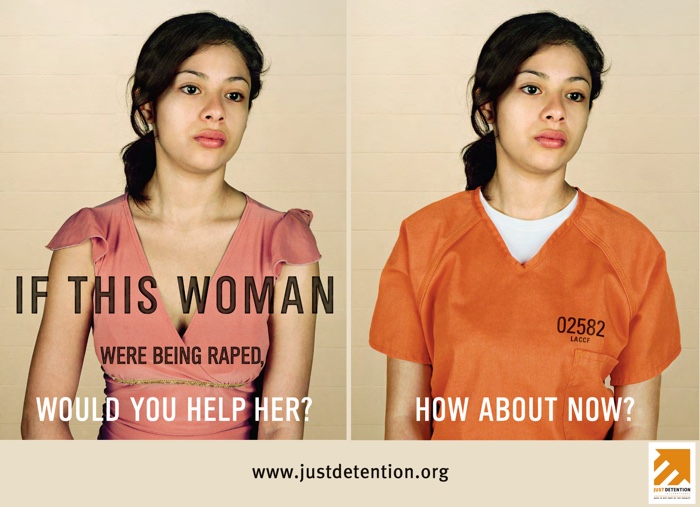 Just Detention, Survivor Program 2005, United States
In 2005, Just Detention launched a campaign calling for greater protection of the victims of sexual violence inside prison – whether inflicted by fellow inmates or prison staff.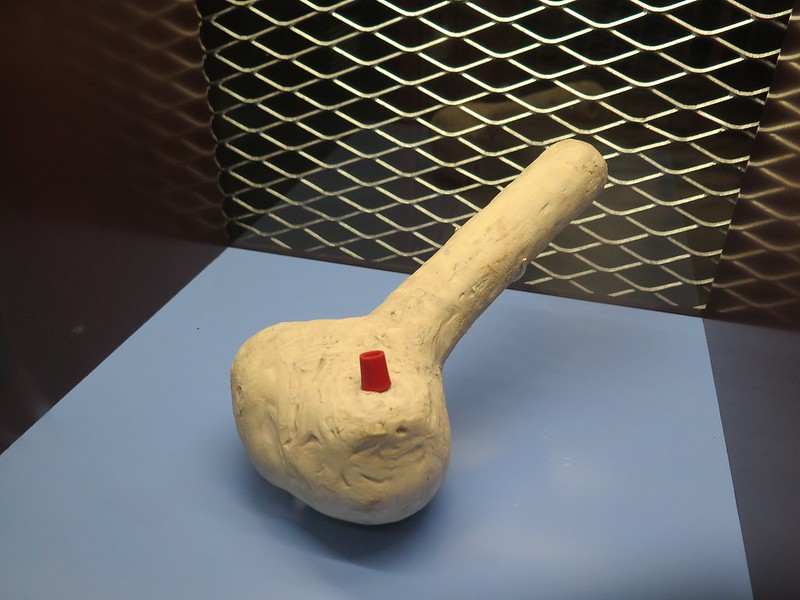 Artificial penis, before 1989, German Democratic Republic. Silicone with heating coil, Saxon Prison Museum at Waldheim, Germany
This artificial penis was made by female prisoners in the GDR for purposes of self-gratification but also to smuggle in sperm from the outside and get pregnant by artificial means, hoping to benefit from the suspended prison term to which pregnant women are entitled under provisions of the Penal Code.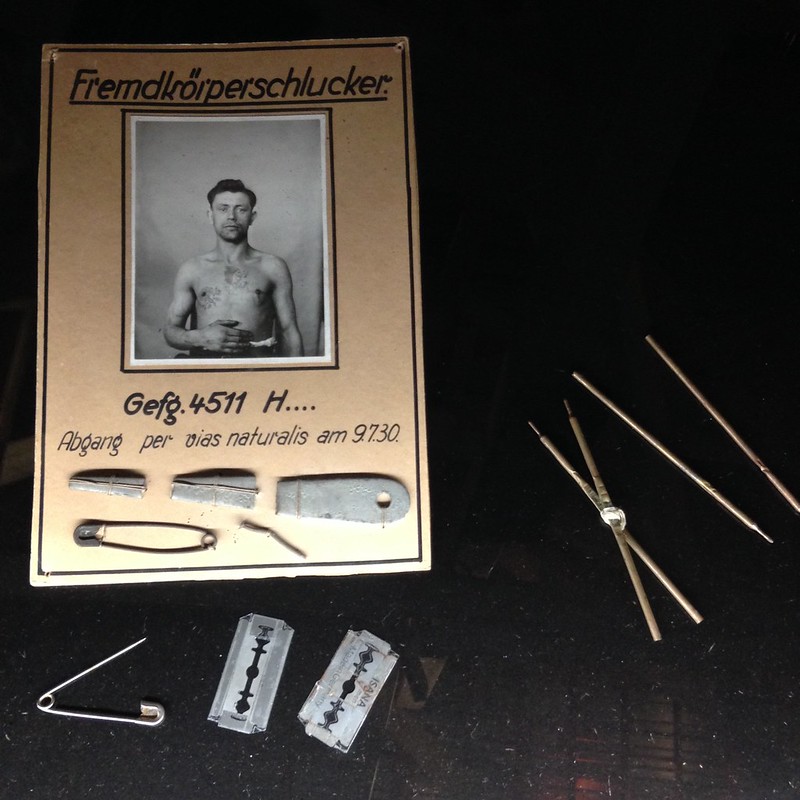 Objects swallowed by prisoners

Basic pizza oven belonging to Jan-Carl Raspe, 1975, Stuttgart-Stammheim – © Ludwigsburg Prison Museum, Germany

Grégoire Korganow, Setting off for a Stroll, 2012, France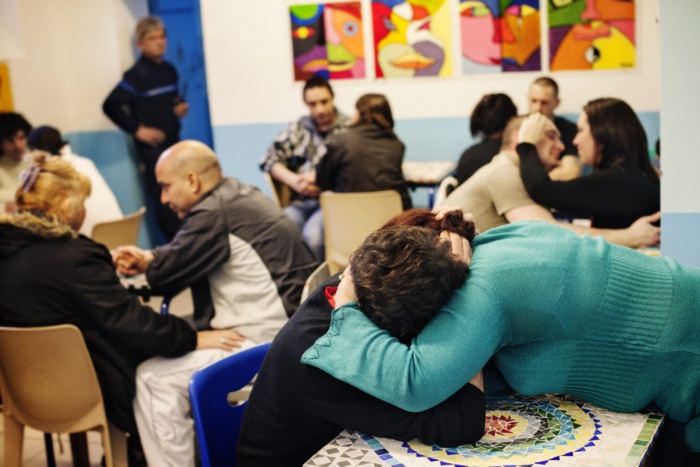 Grégoire Korganow, Visiting room, 2012 – © Grégoire Korganow
"Away from public view, prisons are the stuff of fantasy, but there's nothing spectacular about the reality I experienced there," writes Grégoire Korganow in the intro to his Prisons series. "What really turns the ordinary into a nightmare and creates the hell of incarceration are the multiple and repeated acts of degrading treatment: demeaning rules, solitude, promiscuity, insalubrity, idleness, absence of prospect, discomfort… In addition, there is violence, which is perpetrated in shady corners and the exercise yard."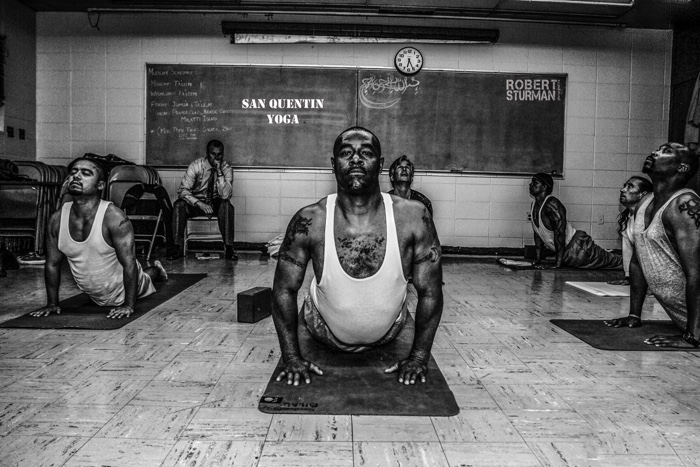 Robert Sturman, Yoga at San Quentin State Prison, Prison Yoga Project, 2104, US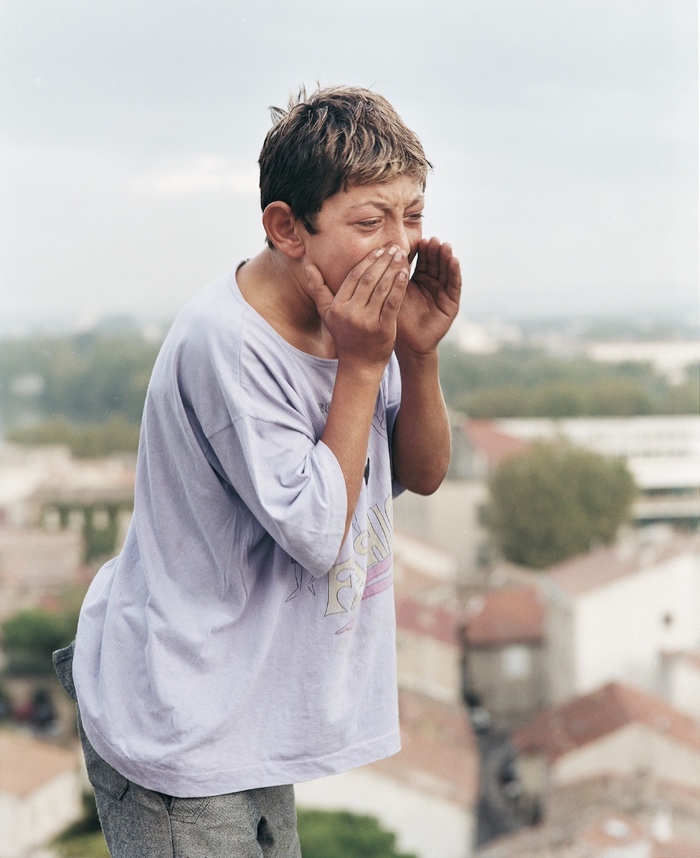 Mathieu Pernot, The Screamers (Les Hurleurs), 2001-2004
Les Hurleurs portrays people screaming to communicate at a distance messages to their relatives held in prisons.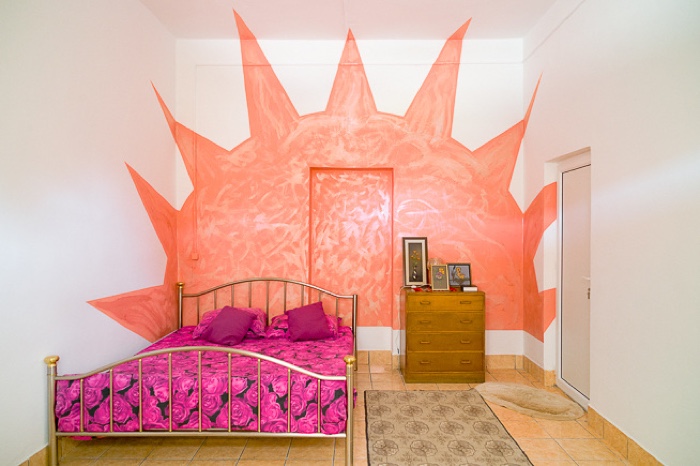 Cosmin Bumbut, Camera Intima, 2014. Bucharest-Rahova, Romania
Since the entry of Romania into the European Union in January 2007 and a reform of the prison system, married detainees are allowed to meet their spouse in private and for two hours every two months. The place dedicated to these visits is the Camera Intima.

Cosmin Bumbut, Degetoaice/Girlboys, 2011, Tirgsor Women's Penitentiary, Romania
"Girlboys are women who, during prison detention, assume a male identity," photographer Cosmin Bumbut explains. "They have "wives" who tidy up, do the laundry and wash the dishes. Girlboys protect them, fulfill their emotional need and offer them sexual pleasure. They have men nicknames, cut their hair short and wear masculine clothes, clench their fists and demand respect. Some of them have children at home and they do this only while they are imprisoned. Other, continue their relationships after they are released. Most of them are old offenders. Almost all have suffered sexual abuse."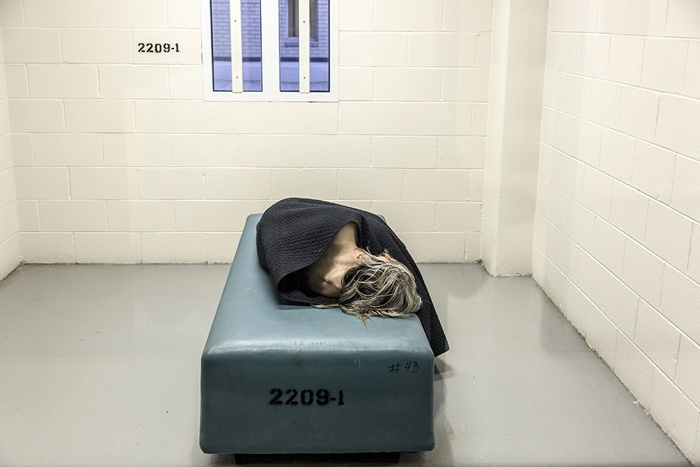 Lili Kobielski, Cook County Jail, Chicago, 2015, United States
Lili Kobielski photographed Cook County Jail in Chicago where more than a third of the inmates suffer from mental illness. Over time, it has become one of the largest, if not the largest, mental health care provider in the United States. Yet, the lack of financial and human resources means that often no adequate care can be provided.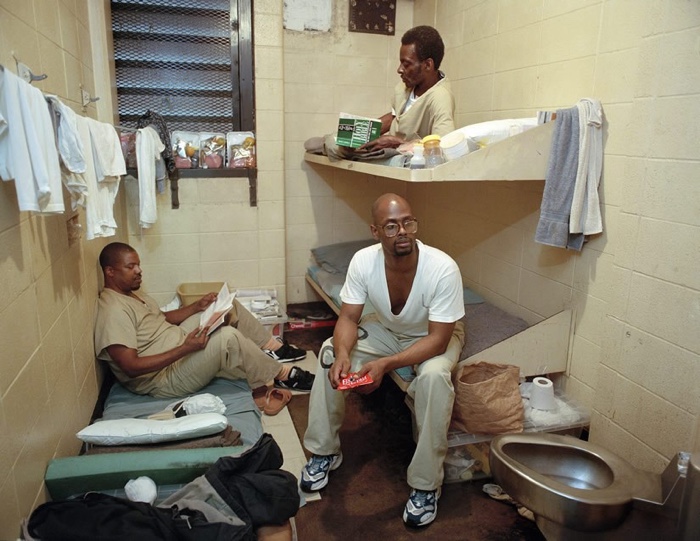 Lloyd DeGrane, Cook County Jail, Chicago, 2010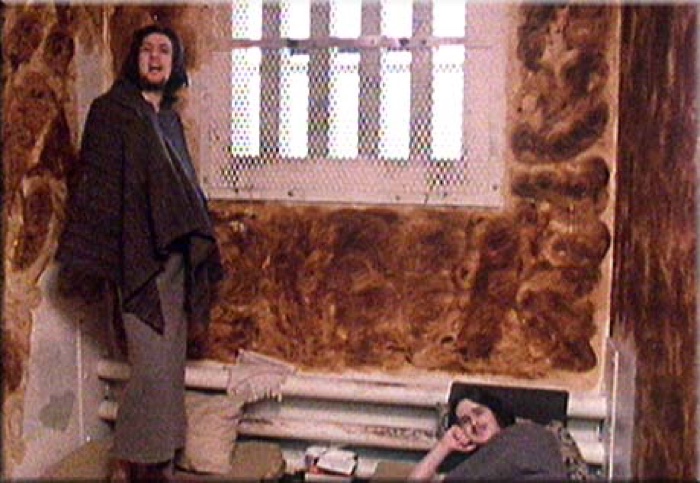 Dirty Protest, from the documentary Notorious Prisons, Episode 9: The Maze, Northern Ireland (image)
The dirty protest took place at the Maze Prison outside Belfast between 1978 and 1981. Political prisoners refused to wash in protest at their treatment (which included attacks by prison officers). They rejected all forms of hygiene and smeared the wall of their cells with faeces, urines and left-over food.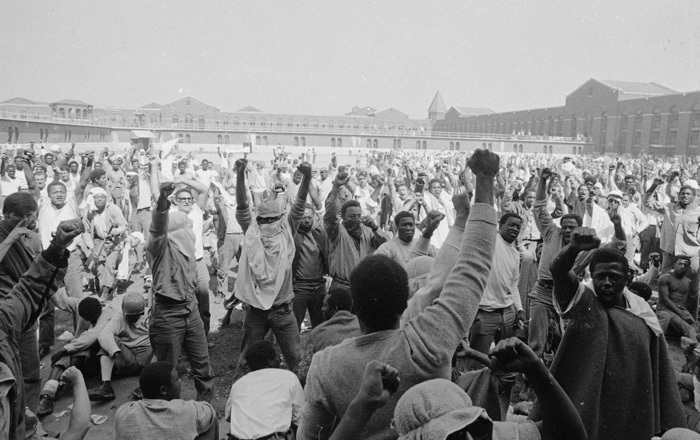 Inmates at Attica State Prison in Attica, N.Y., raise their hands in clenched fists in a show of unity, Sept. 1971, during the Attica uprising, which took the lives of 43 people. AP Photo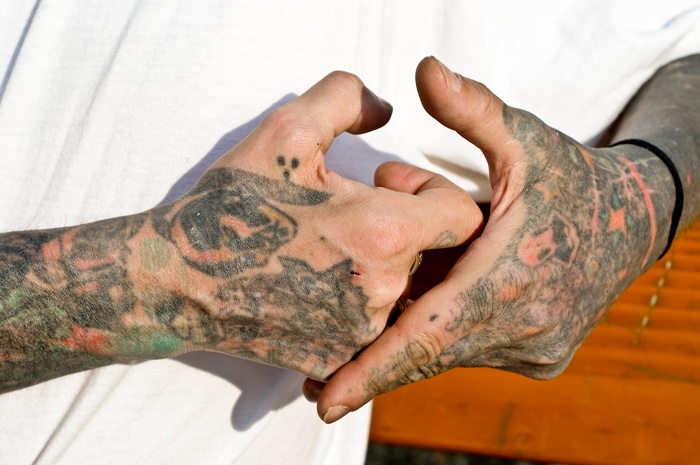 Klaus Pichler, Marked for Life (Fürs Leben gezeichnet) No.144 and No.410, 2012/13, Vienna, Austria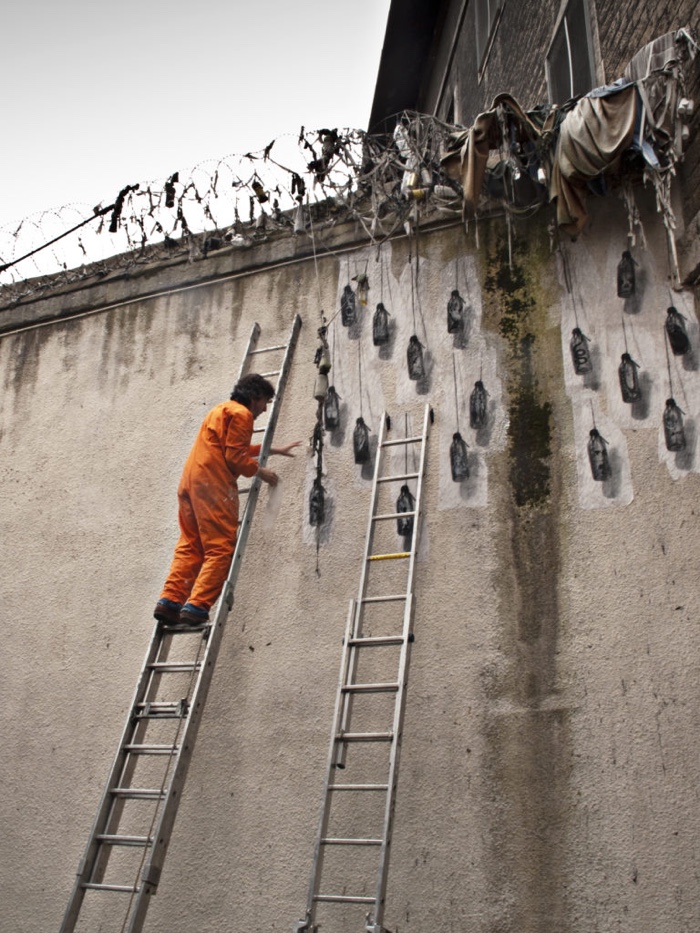 Arrangement of Yoyos by the artist Ernest Pignon Ernest, 2012 Saint-Paul and Saint-Joseph, Lyon, France (shut down 2009) – © Bruno Paccard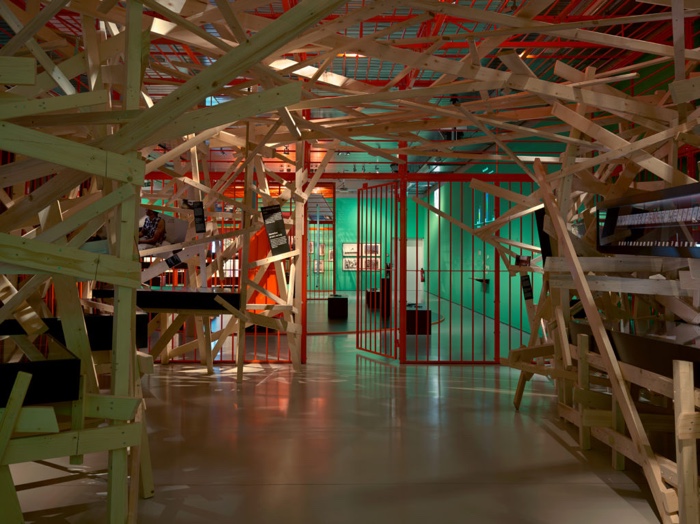 View of the exhibition – ©MICR, photos Reprosolution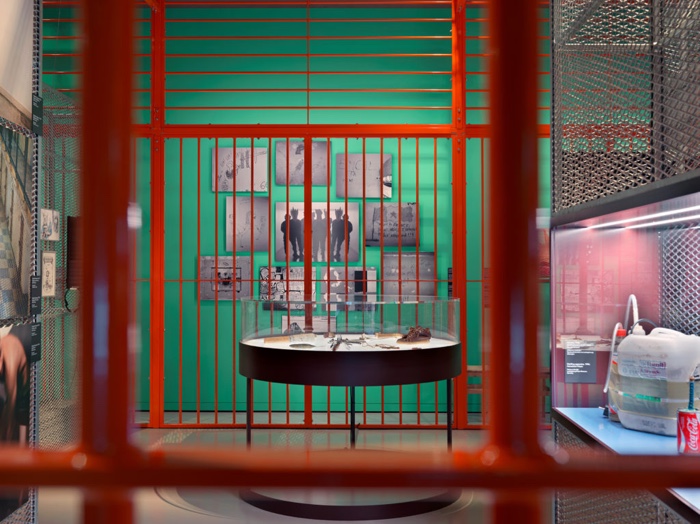 View of the exhibition – ©MICR, photos Reprosolution
Prison remains open until 18 August 2019 at the International Red Cross and Red Crescent Museum in Geneva. The exhibition will travel to the (wonderful) Musée des Confluences in Lyon and then to the Deutsches Hygiene Museum in Dresden.