More notes from Day 5 of our Postopolis adventures in Mexico DF.
One of the speakers i invited to participate to our blogathon is hackarchitect Ehécatl Cabrera. I'll never thank Geraldine Juarez enough for introducing me to his work.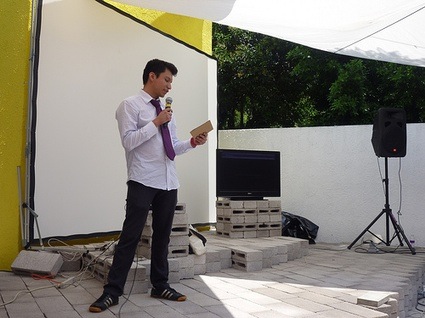 Ehécatl Cabrera Franco is an architect, he's also the founder of the collective of the digital media and urban activism group MANGUM and an independent researcher of various urban phenomena. Whether he is busy doing graphic/architectural/industrial design, developing interventions in public space, organizing happenings or shooting videos, Cabrera is interested in making fissures into architecture. The hackarchitect believes that since architecture isn't able to answer the many issues that a city has to face nowadays, we should raise and 'make the city ourselves'.
In 2007, Carbera created MANGUM, an independent agency of digital media and urban activism. While MANGUM pays homage to MAGNUM it also differentiates himself radically from the photographic cooperative by encouraging a more bottom-up approach in which the very people who were so far only the subject of photos must now be recognized as critical actors.
MANGUM questions traditional models of cultural management, its objective is to generate answers to existing but inadequate institutions. MANGUM doesn't just portray the "otherness", it interacts with it.
MANGUM seeks to build an urban culture characterized by action and critique, to find opportunities in underused or intermediary spaces, to inhabit public space. The members of MANGUM believe that interacting with the city is an important form of daily communication that shouldn't be left in the sole hands of artists, activists and architects. They believe that a city is produced day by day through critical encounters, relationships, actions and events.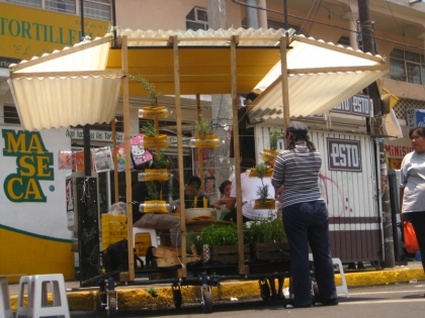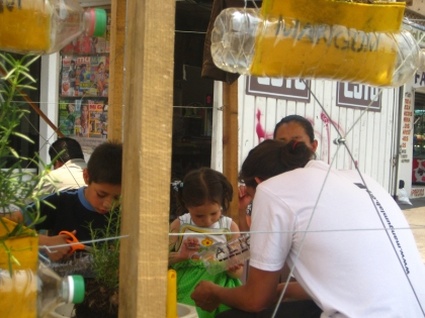 One of MANGUM's projects is PÁPALO PAL TACO, a series of workshops about urban gardening that aim to disseminate alternative forms of participation, diversify the use of space and create environmental awareness among participants. Some of the activities were especially designed for children such as a workshop about 'vegetal activism', eco-cine, etc.
MANGUM built the miniLAB, a mobile station built with cheap materials that travels through the streets of Santa Ursula Coapa (in the area of Coyoacan, DF, Mexico) to promote the activities of PÁPALO PAL TACO and explain passersby that instead of just buying fruits and vegetables, they can also cultivate them and while doing so contribute to the construction of a more participative public space.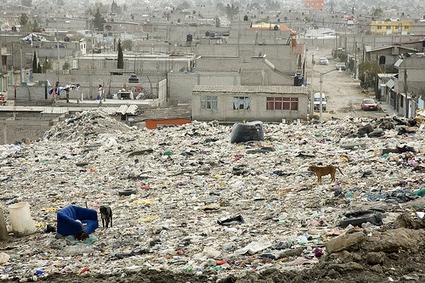 Basurero de Tlatel sobre Chimalhuacán, Estado de México. Photo by Dante Busquets
Tomo had invited Raúl Cárdenas to close our last day at Postopolis. Cárdenas is the founder of Torolab, a collective workshop/laboratory for territorial research and contextual studies, based in Tijuana. The artist was in Mexico city to present his ongoing project Instituto de la Basura (The Institute of Waste.)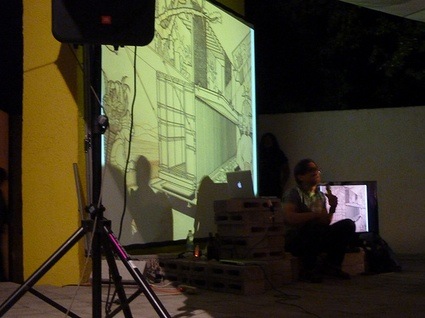 The city of Mexico produces 12.500 tons of waste every day, only 12% of it is recycled. Raúl is proposing to set up a platform that would encourage a dialogue and exchange of ideas between citizens and experts on the issue of waste.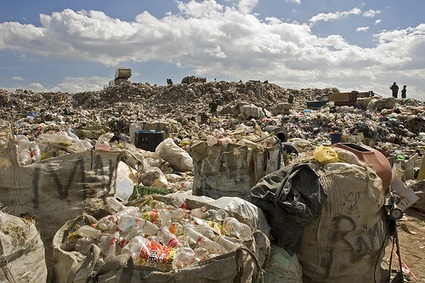 Tlatel, Municipio de Chimalhuacán, Estado de México. Photo by Dante Busquets
Called Instituto de la Basura (The Institute of Waste), the proposal is part of a wider project called Residual. Artistic Interventions in the City. Residual addresses the problem of garbage from different points of view and aims to raise awareness among residents about the shared responsibility associated with its generation and management. The projects attempt to interact with the local community, and are developed in collaboration with a multidisciplinary group of university experts.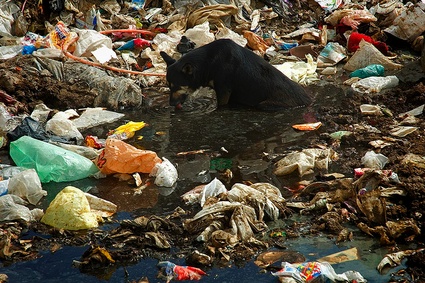 Sed. Tlatel, Municipio de Chimalhuacán, Estado de México. Photo by Dante Busquets
The themes, questions and problems explored by Instituto de la Basura are restricted to the context of Mexico city. Waste is an international issue, the pollution generated by an inadequate handling of waste knows no boundaries. Therefore, Torolab suggests to create the Embassy of Waste. The Embassy is the traveling branch of the Institute, it would move from location to location, adapt its approach to local contexts and reflect on themes closely related to the issue of waste (which should not necessarily be regarded trash.)
Both the Institute and the nomadic Embassy actively attempt to develop an international and interdisciplinary network of experts who would share their knowledge and look for -technical, legal, urban, social, environmental, or economic- solutions to problems related to consumption, and to the generation and management of waste.
The Museo del Estanquillo is currently lending its terrace to the project. There, the Instituto de la Basura has not only started to archive the information provided by specialists, it is also organizing and recording talks, interviews and working sessions around the issue of waste.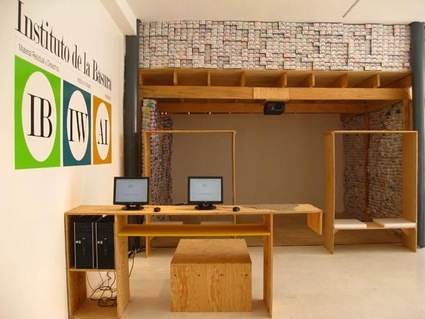 Image by Tomo
The furniture that the Instituto is using for its office in the museum is made mostly of wooden crates used to pack and transport art works, tetrapacks and other recycled materials.
Raúl Cárdenas "Torolab", video animación of plastic bags
You can visit the Instituto de la Basura until September 5, 2010 at the museum. After that, the institute will move to San Francisco, California to follow the discussion in a different context.
Image on the homepage snatched from Dante Busquets's flickr pages.