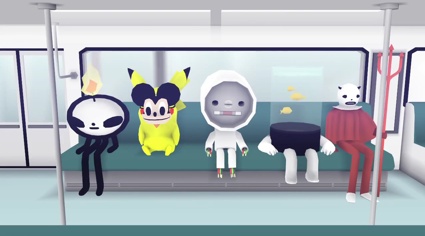 First turn off the lights and watch this film full screen if you haven't seen it already. We can talk later…
The External World
David O'Reilly is a film director, an artist and i'm not going to add that he's a genius because everybody's done that already, including me after i first saw his work at Pictoplasma Berlin back in 2007. The External World had its world premiere at the Venice Film Festival in 2010 and was shown a few months later at Sundance. It has since won numerous awards. Another of his most admired short films, Please Say Something, received the Golden Bear at the 2009 Berlin International Film Festival. The film was the only animated film to win the title since Pixar's first short film.
But before i go any further, let me point you to Octocat. It's my favourite and I've watched it 4 times today. I can't get enough of the stupid voice ("Mmmh That looks like some chicken. Mmmh I'm just gonna eat. Mmmh, that's delicious!")
Octocat Adventures
O'Reilly's stripped down 3D animation films treat cute and/or bonker characters in a rather brutal way. He doesn't do adorable. he can at best stretch to bitter-sweet (see the video for U2's song I'll Go Crazy If I Don't Go Crazy Tonight.)
But animation is only one of the channels that O'Reilly is using to explore the utterly baffling. Check out #1 twitter @FREE_FACTS! if you dare. Or its tumblr pendant.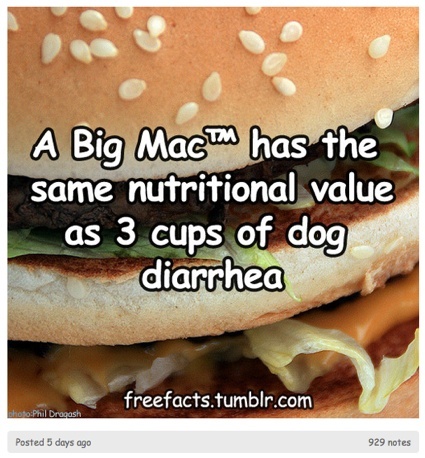 OFICAL #1 Tumblr Facts! 100% Free Real and true facts for u! New facts every day – always FREE!
David O'Reilly is going to give a talk in New York in early November as part of the Pictoplasma conference. And because I've never been shy about professing my love for Pictoplasma, i'm going to do exactly what i did last year: run a series of interviews with some of the speakers in the run-up to the event.
O'Reilly's interview is the first one to go online but don't hold your breath! He's not one to reveal much!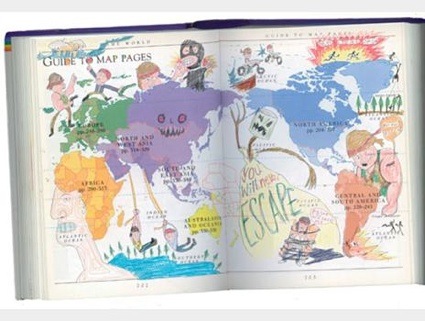 Doodles by the central character of Son of Rambow, 11-year-old schoolboy Will Proudfoot, created by David O'Reilly
I almost fell from my chair when i saw the list of awards your animations have received over only a few years. All of them are deserved of course but since you've shown your work at major movie festivals such as Sundance, Berlinale or the Venice festival, i've been wondering why you have never been tempted to adopt the super protective behavior of many film makers. Instead, you let anyone watch your films for free on the internet. Why not just put a trailer, an extract and ask people to pay if they want to see the whole film? What do you gain from putting your film online?
The idea with releasing things online is you hopefully gain an audience. You might make a little bit of money if you charge for your short film, but at the expense of potentially millions of eyeballs.
I've never been really protective about my short films, it always seemed normal to put them online and then move on to the next one. I had actually been making animations for years before ever entering a festival, I never saw the point of going to all the trouble of sending out DVDs and filling out forms. I also (correctly) thought most of them were really bad.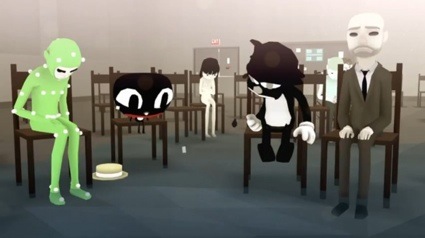 You work on both the story and the animation of your short films. Have you ever dreamt of collaborating with someone for the scenario part of a film? He or she would would come up with the story and you'd just illustrate it? And if you had your pick, who would that scenarist be?
I have been writing almost everything I do with Vernon Chatman for the last 2.5 years. He's a much more experienced writer than me and has taught me a lot but we're a good team. I'm not sure about illustrating someone else's script but I'd love to adapt Chris Ware's work, I think he is amazing.
Do you get to look at the work of artists working in other fields (painting, music, video, etc.) a lot and do you draw inspiration from them? Whose work do you admire?
I know a lot of geniuses whose work I really admire – Vernon, Jason Woliner, Steve Ellison, Willie Bensussen, Eric Wareheim, Tim Biskup, Adam Buxton, Garth Jennings, Jon Klassen, Gregg Turkington, Mr.Doob, Aaron Koblin and others.
Any advice you could give to young illustrators / students who would like to be as successful as you are?
I would not give any advice yet as there is usually a strong possibility I will be homeless every 6 months.
What are you going to present at Pictoplasma?
I will hopefully talk about the small projects that I do in-between the big ones. Ways to stay occupied when you are tired and feel useless, that kind of thing. Also secrets… many secrets.
Thanks David!
Please Say Something
Catch up with David at Pictoplasma NYC conference on November 2 and 3 at Parsons the new school for design.
Previously: David O´Reilly´s talk at the Pictoplasma animation festival.