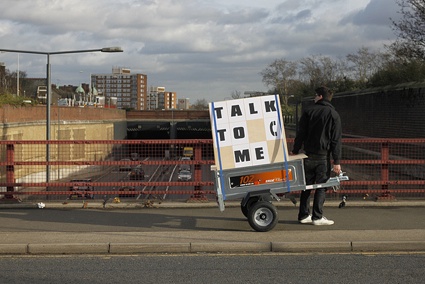 Tim Miller has devised 101 ways to use a trailer. Yes, a trailer, that mundane, strictly utilitarian object no one would ever waste a glance on. The designer, however, sees the trailer as a blank canvas that has the potential to become a tool for the realization of collective as well as individual dreams. You can use trailers for anything, you can reinterpret them, you can use them to manipulate the world around you or better said you can 'pervert' trailers according to your desires and needs.
Miller has already put some of its 101 ways to use a trailer to the test: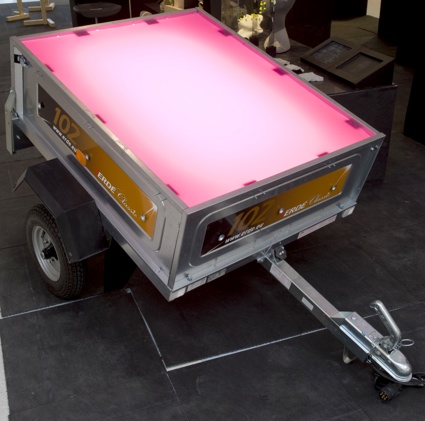 Image courtesy Tim Miller
– Trailers are routinely used as a rapid deployment devices that generate a zone of exclusion or control. The police turn trailers into mobile surveillance tools by mounting them with CCTV cameras. The military uses them as walls. Inspired by these practices, Tim Miller designed a trailer that emits a pink light that would deter teenagers from any area where the object is left. The choice of colour is not arbitrary. Pink lights have already been used in a Nottinghamshire housing estate because the colour is seen as 'uncool', emphasizes acne and as such rely on any personal insecurities young people might have.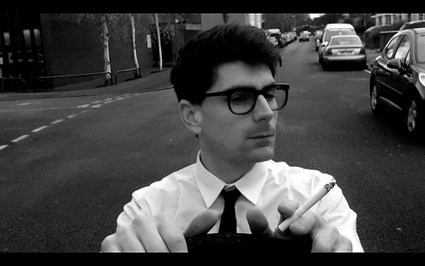 Image courtesy Tim Miller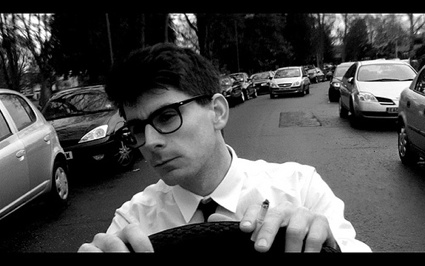 Image courtesy Tim Miller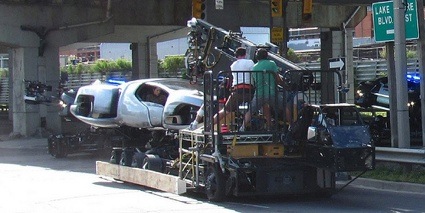 Total Recall Filming in Toronto
– A film screened at RCA's work in progress exhibition showed another function for the trailer: the vehicle was used to simulate and film car driving in a similar way to the studios of Hollywood.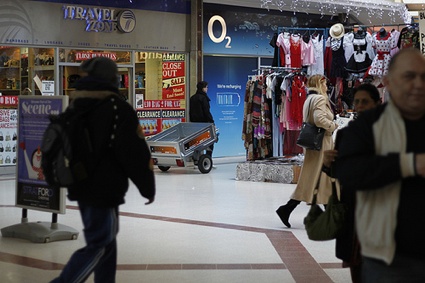 Image courtesy Tim Miller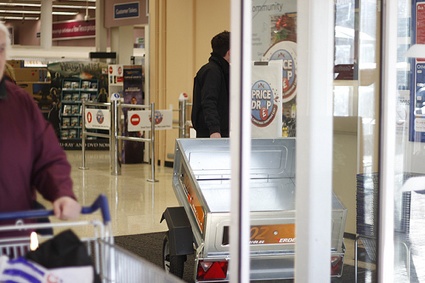 Image courtesy Tim Miller
Pervert Trailer was exhibited at the Work in Progress show a few weeks ago at the Royal College of Art in London. Only 99 more ways to use a trailer to go!
Pervert Trailers was developed at Platform 13, in the Design Product department. The platform, which is by far my favourite in the whole department, is headed by Onkar Kular and Sebastien Noel. Together they look at how design can contribute to alternative models of living and production by engaging with, commenting on, and addressing issues currently beyond the usual scope of design – political, social, technological or ecological.