Some notes from an exhibition i saw a month ago in Paris:
Bêtes et Hommes is a 3500m2 exhibition which explores the relationships between humans and animals.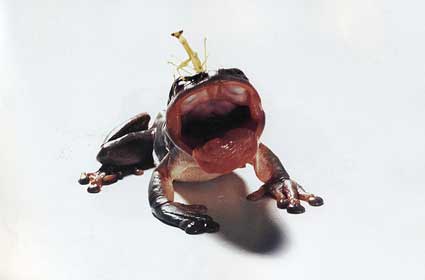 "Frog and a Praying Mantis," from the Food Chain series. Photo © Catherine Chambers, 1994-96
The exhibition takes place at the Grande Halle of La Villette which used to "welcome" animals in the past: the space had been initially built in 1867 as a slaughterhouse for the cows which would then feed the Paris markets.
The exhibition takes individual situations involving a human being and an animal as its starting point and suggests an alternative way to think about living creatures, questioning their place in our society and proffering ideas about cohabitation that might inspire the world of the future.

Bêtes et hommes, photo © Christophe Raynaud de Lage
Patrick Bouchain based the design of this exhibition on structures that brings man and animal together: the shelter, the refuge, and the den. Visitors navigate from one tent to the next one, the way to move from the beginning to the end of the exhibition is not always clear which makes the experience all the more interesting, it felt sometimes like being lost in a cozy jungle.


Map of the exhibition parcours
Once again congratulations to the press office people for their poor job: i was not allowed to take pictures and could only use the few images they provided us with. Their photos show the exhibition without visitors (which makes it hard to judge the scale of the tents designed by Bouchain) and most of my favourite works were not featured in the image press kit.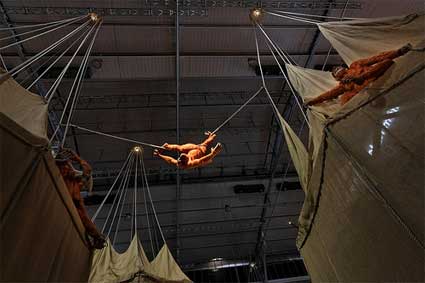 Bêtes et hommes, photo © Christophe Raynaud de Lage
Still, Bêtes et Hommes is a very good exhibition. La Villette is an exhibition centre dedicated to science and technology and it was exciting to see how well this exhibition makes use of artistic works to highlights some key concepts (full list of art works).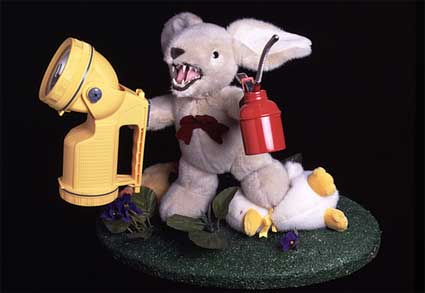 Grizzly little fucker, by David Mach, 2003. Photo © David Mach – Courtesy Galerie Jérôme de Noirmont, Paris
The exhibition proposes new ways to think about animals, challenging preconceived ideas you might have, giving different points of views, asking questions but never coming with answers for you to swallow passively.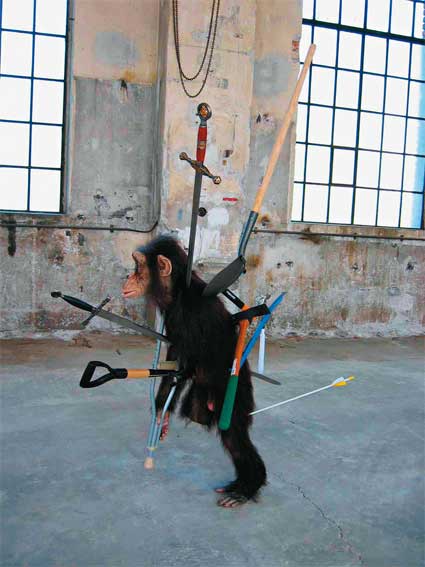 Fuck'd Tony Matelli, 2004. Photo © www.frigesh.at – Coutesy : Fondation culturelle Ekaterina, Moscou, Galerie Gary Tatintsian, Moscou et Studio Tony Matelli
Four themes are presented:
Animals affect humankind
Human beings have tried to learn from animals and to acquire some of their characteristics. Example: Inspired by the way bats are able to navigate in darkness, the Batcane uses ultrasonic echoes, signals which bounce off objects present in the environment, and feedback information to the cane.
Animals are strangers to men
Animals live in a world apart from our own. For us to gain access to it, we have to understand what interests them, what affects them, what motivates them. An attempt at this understanding has led to some of the most astonishing discoveries about them.
Ethologists' recent discoveries reveal that animals have abilities which have traditionally been attributed to men only (for example Wattana, an orangutan living in a Paris Zoo is able to make true knots using her hands, feet and mouth) while the experience of people who actually live with animals (breeders, shephers, care givers or pet owners) show further unexpected skills.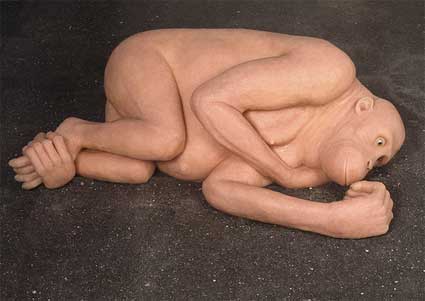 Orang-Outang, Carsten Höller, 2000-2001. Photo © Carsten Eisfeld – Courtesy Esther Schipper, Berlin
When devoid of his or her hair, isn't Höller's Orang-Outang more human-like?
Animals have a job to do
One of the best-known forms of connection between man and beast involves working together, forming a team with an animal – the blind and their guide dogs or circus trainers and their animals are just some examples. But what function do today's pets and livestock have? Why do we feel sad and angry to see images of a baby seal killed for its fur but have next to no qualms at the idea that thousands of pigs are slaughtered every day to feed us.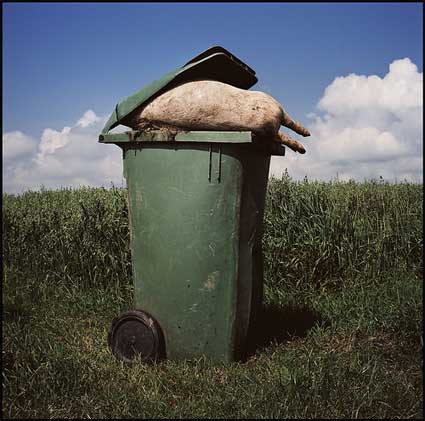 Zoopsie, Philippe Loparelli, 2003
Animals force us to choose
Some people want bears to keep on living in the forest, others would rather see them safely locked in a zoo. Crows are ok, but not in your own backyard. In the Pyrennes, vultures used to be allies but when there are too many of them, they are not welcome anymore.
Who do we want to live with? That's the question at hand. The current debate is unique in that it concerns so many different characters: ecologists, scientists, breeders, animal lovers, tourists, inhabitants, and animals.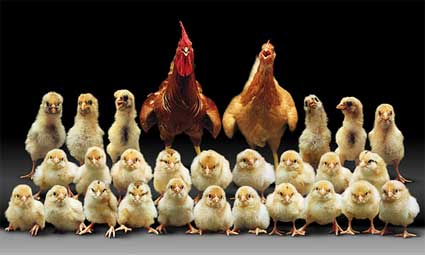 Série Lucky Family Yang Zhenzhong, 1995. Photo © Yang Zhenzhong – Courtesy Shanghart Gallery, Shanghaï
The exhibition space is also hosting living animals in residency (a bit as if they were artists) such as Mynah birds, iguanas, buzzards, crows, vultures, and otters. Each of them is a witness of the conflict and cooperation relationship with humans. These animals were either hurt or healed by humans, seized at customs or at private homes, etc.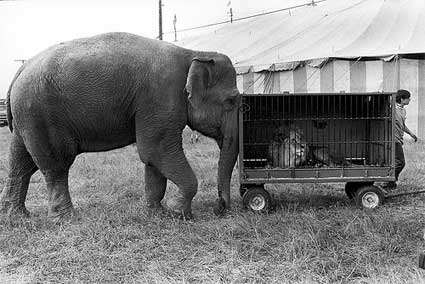 Evolution, 1971 – Série Jours de cirque. Photo © Jill Freedman
Henry Horenstein's Aquatic photo series with an amazing close-up of a squid and other marine portraits
M6info has a great slideshow of images from the exhibition, and i have a small selection online (please respect the credits if you ever want to use these images).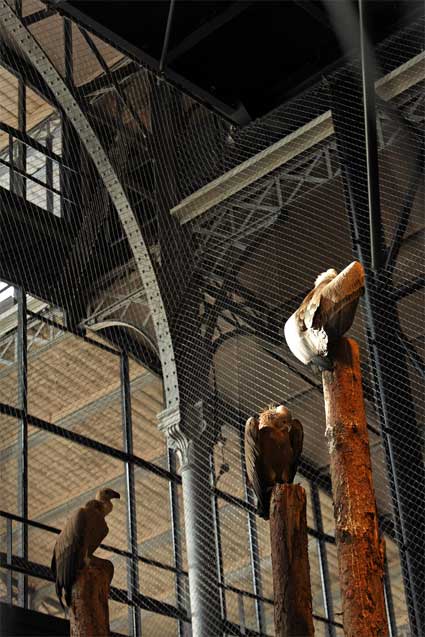 Photo © Christophe Raynaud de Lage