First stop in Paris this afternoon was for Miss Van solo exhibition at the Magda Danysz Gallery.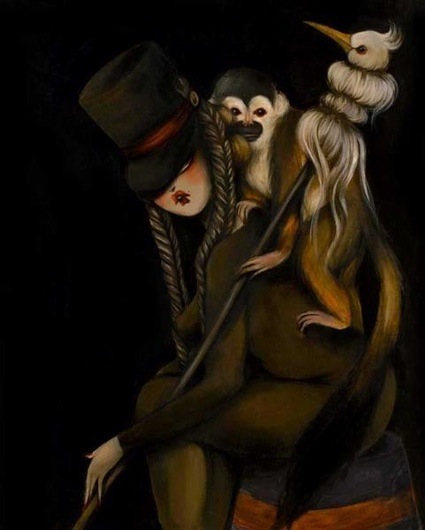 Twinkles 6 (Monkey and scepter), 2010
The usual doll-like girls with their impenetrable look, porcelain skin, and pursed lips. They still like to be surrounded by animals and don't embarrass themselves with clothing. Miss Van's new series Twinkles, however, is slightly different from the graffiti she used to paint in the streets of Europe. This one is much darker and seems to acknowledge the work of classical painters.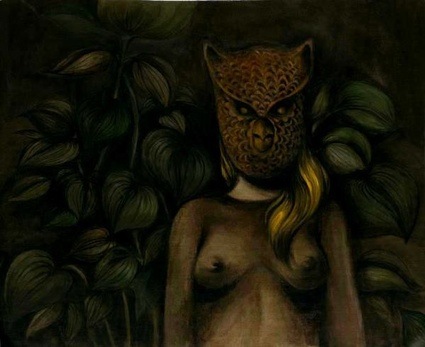 Twinkles 4 (Hiboux), 2010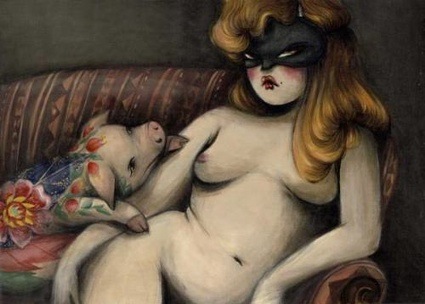 Mascaras 8, 2010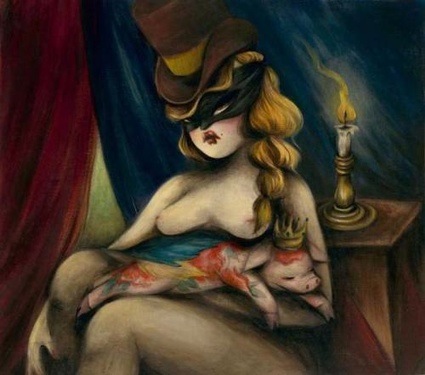 Mascaras 9, 2010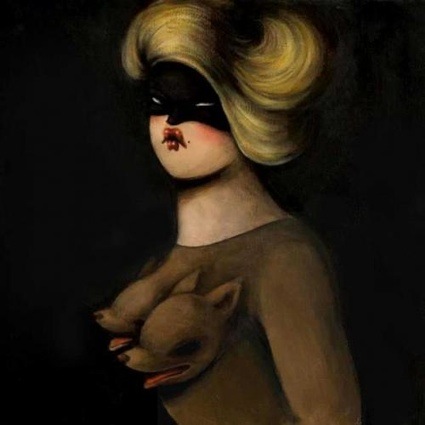 Twinkles 8 (Tetas animals), 2010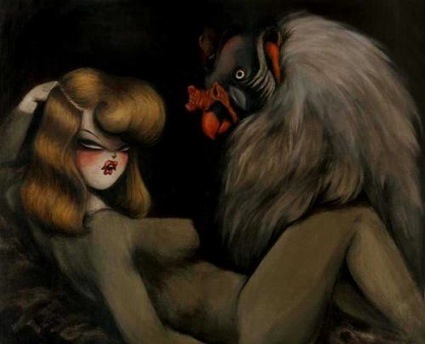 Twinkles 9 (Vautour), 2010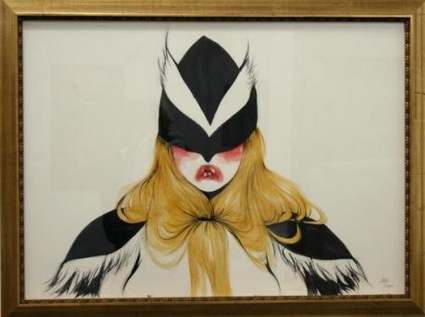 Lovestain 7, 2009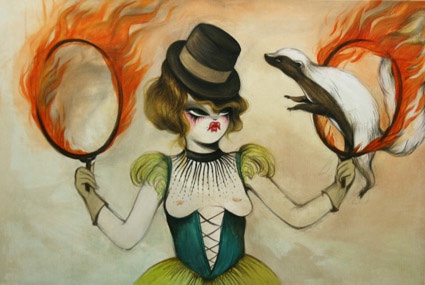 Still A Little Magic 1, 2008
There's nothing i'd like to add really. Except that you have only a few days left to check out the show.
Twinkles is open until 30 April, 2011 at the Magda Danysz Gallery in Paris.