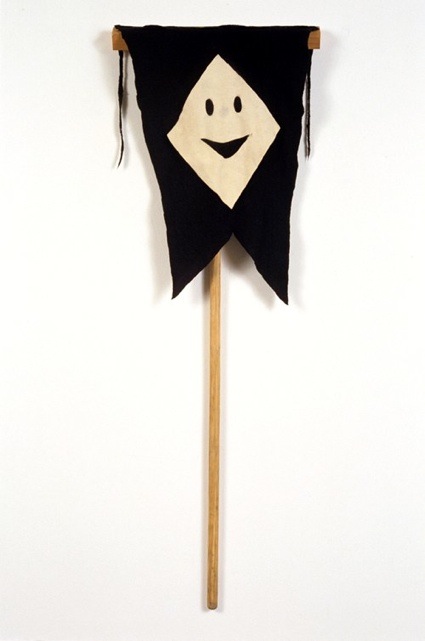 Janitorial Banner, 1984
The press release for the exhibition states that Mike Kelley is widely acknowledged as an artist who defined his era. Meanwhile, an article in the LA Times says that he is an artist few Dutch knew. Well, thank you LA Times, i feel less lonely with my crass ignorance.
Mike Kelley used found objects, textile banners, drawings, assemblage, collage, performance and video to comment on high and pop culture, youthful rebellion and American society in general.
There are stuffed toys quietly seating around a rug as if they were having a picnic. Handmade dolls have been dismembered and used to create a wall composition. There's also a banana man, colour exercises based on asinine adult humour magazines, bird houses of various architecture styles, etc. Which sounds cheerful, except it's not. It's nostalgia, but a nostalgia that's a bit dirty and bedraggled.
The exhibition was programmed in collaboration with the artist as a thematic, mid-career survey, but everything changed when Kelley committed suicide in January 2012 . The show is now a retrospective, with a more chronological shade.
I told you it wasn't too cheerful. But it is a bold, brilliant and flamboyant show. The retrospective was for me an introduction to Kelley's work and I definitely recommend that you brave the queue to enter the Stedelijk (well, it wasn't very smart of me to go there on a Sunday afternoon after all) and spit the 17.50 euros to get an entrance ticket.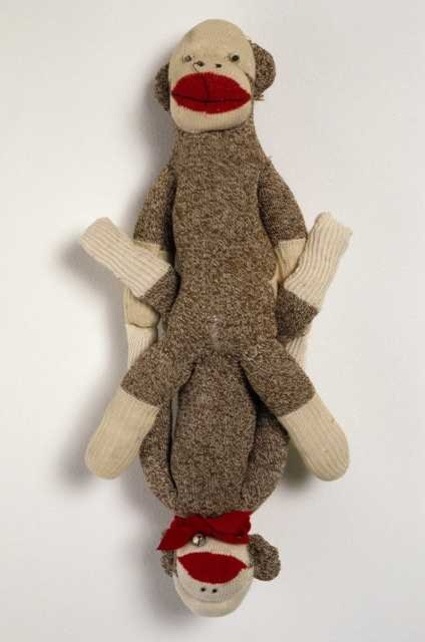 Estral Star #3, 1989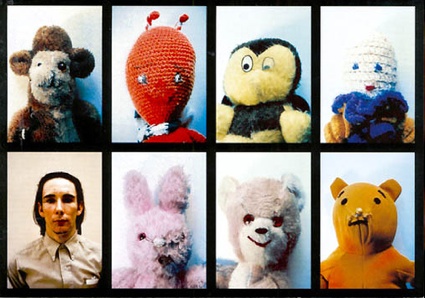 Ah. . . . Youth!, 1991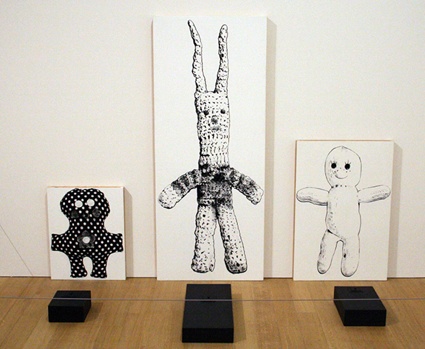 Empathy Displacement, 1990. Photo Lost Painters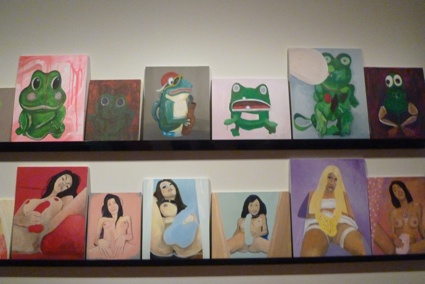 Mike Kelley, Naked Majas (Bettelheim's Genital), 2008-2009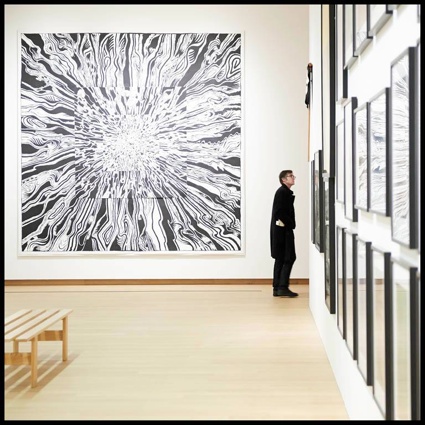 Photo of the opening at the Stedelijk museum. ©Reinier RVDA for Stedelijk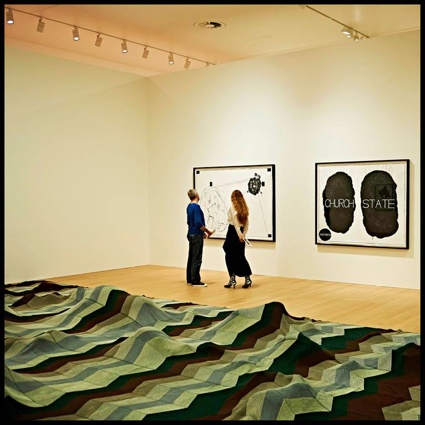 Photo of the opening at the Stedelijk museum. ©Reinier RVDA for Stedelijk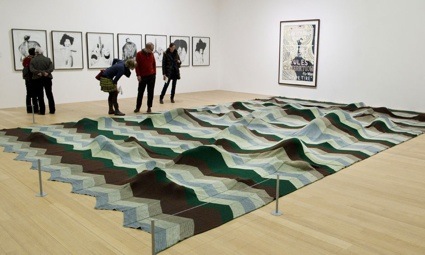 Photograph: Evert Elzinga/AFP/Getty
Photo of the opening at the Stedelijk museum. ©Reinier RVDA for Stedelijk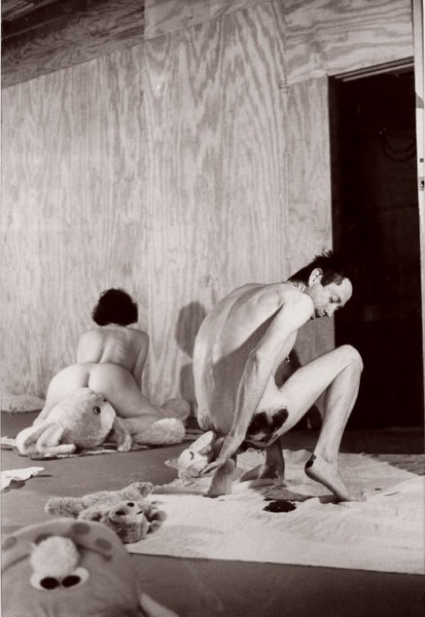 Nostalgic Depiction of Childhood, 1990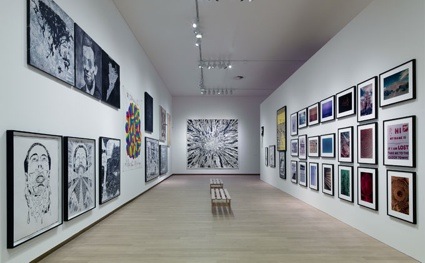 View of one of the exhibition rooms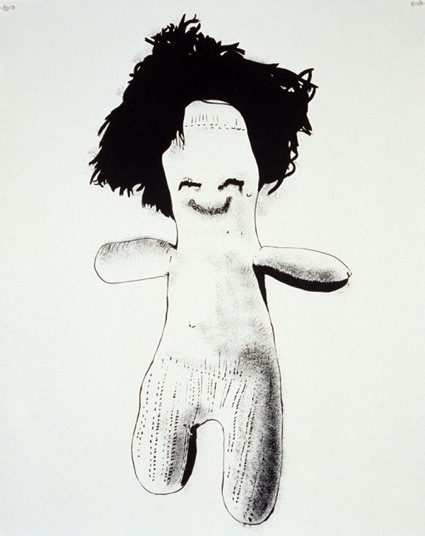 Figure II (Hair), 1989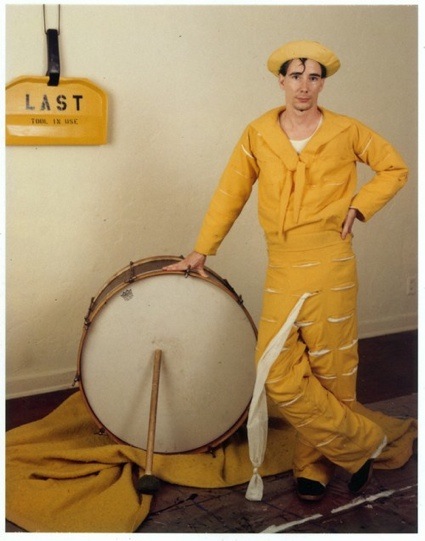 Mike Kelley, Banana Man Costume, 1981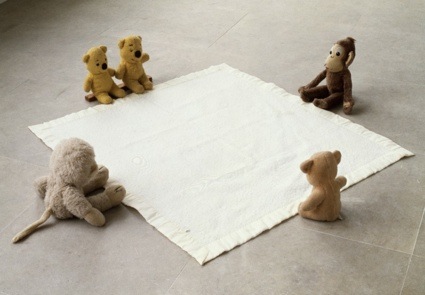 Arena #7 (Bears), 1990
More Love Hours Than Can Ever Be Repaid and The Wages Of Sin, 1987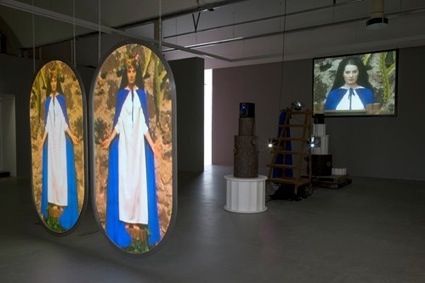 Switching Marys, 2004-2005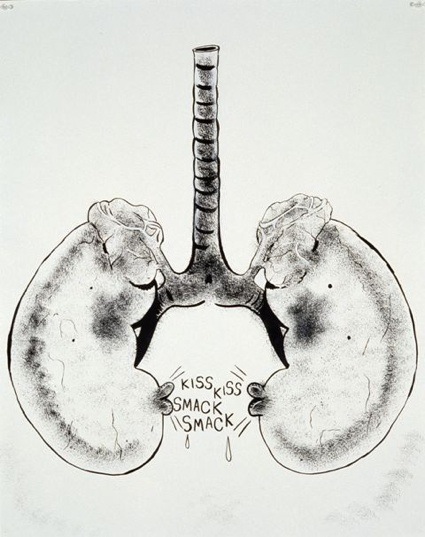 Kissing Kidneys, 1989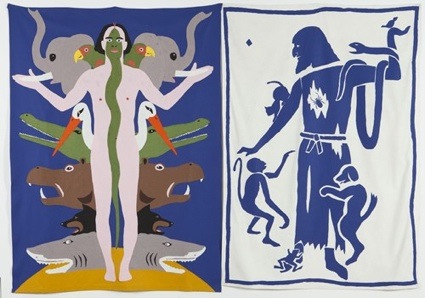 Animal Self and Friend of Animal, 1987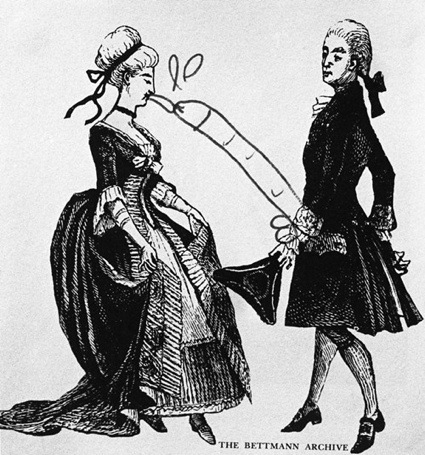 Dancing the Quadrille (from the Reconstructed History Series), 1989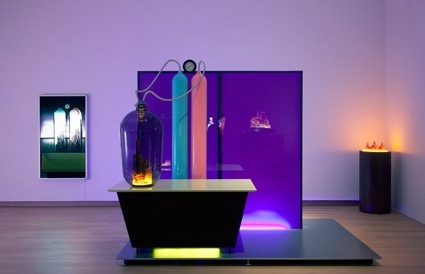 Photo: Gert Jan van Rooij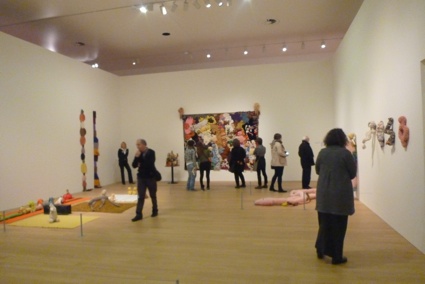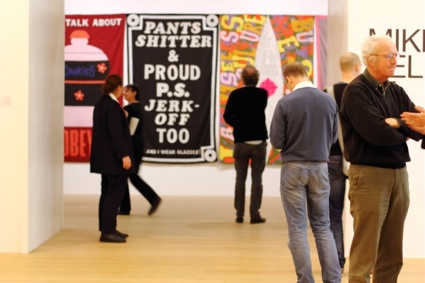 Photo: I Am Expat
The Mike Kelley retrospective remains open until 1st April at the Stedelijk Museum in Amsterdam. The show will then travel to the Centre Pompidou, Paris, MoMA PS1, New York, and the Museum of Contemporary Art, Los Angeles.