A few words about a great exhibition i saw at La Galerie Particuliere in Paris last week.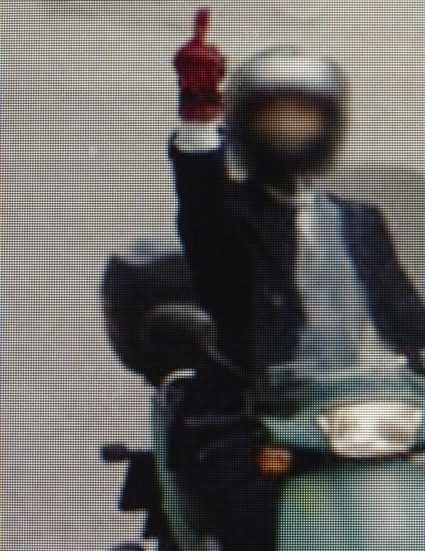 Michael Wolf, Paris Street View No. 27, 2009
Just when you thought that you could reduce photographer Michael Wolf to the extremely detailed and breathtaking 'architecture of density', he surprises you with intimate close-ups of daily life in Paris.
Michael Wolf is not professionally interested in the French capital. "Paris is totally predictable," he said. "Everywhere you go everything looks the same, it hasn't changed in 100 years." Since his wife lives there, Wolf had to look for a new perspective over the city. The Street View function in Google Maps came to his rescue.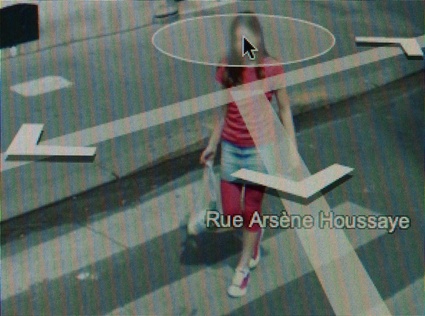 Michael Wolf, Paris Street View No. 9, 2009
Wolf spent hours scanning Paris on Google Street View, identifying surprising moments, mundane gestures, behaviour and anonymous people as they unsuspectingly go about their daily life. It looks as if Wolf is stealing moments of privacy when all he did was just spot and select scenes mechanically taken by Google's vehicle.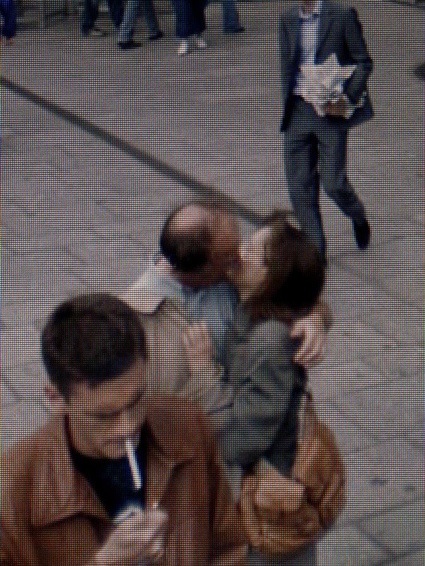 Michael Wolf, Paris Street View No. 28, 2009
Here and there one Paris Street View presents accidental references to Paris' most celebrated photo iconography such as these two lovers kissing in the street that immediately evoke Robert Doisneau's postcard-icious Le Baiser de l'Hôtel de Ville from 1950.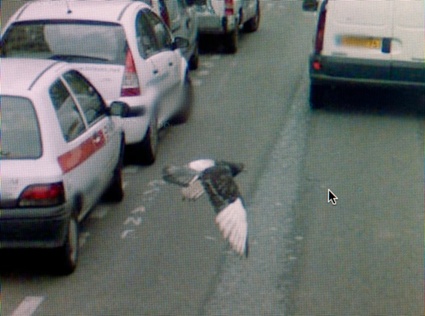 Michael Wolf, Paris Street View No. 26, 2009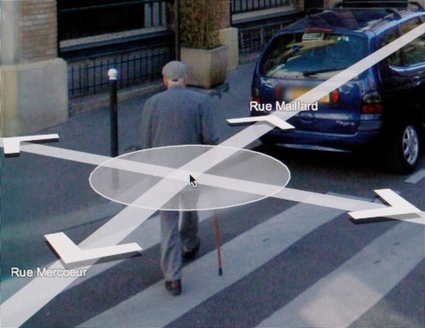 Michael Wolf, Paris Street View No. 37, 2009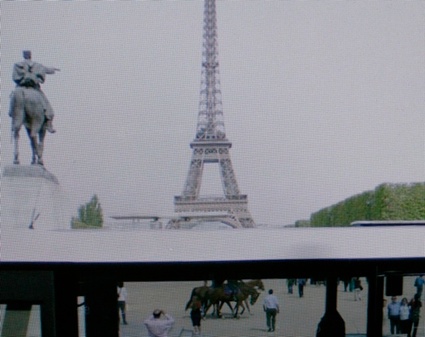 Michael Wolf, Paris Street View No. 13, 2009
Interestingly (and understandably), Wolf didn't have much concern for copyright issues regarding the images. "Roy Lichtenstein did it with his comics, took crops out of frames," the photographer explained. "It's a form of appropriation and I'm making it my own. They have copyright notices every 10 inches or so on every Google image, so you can see it in some of my photographs. I have images I'm showing in Paris of the sky and there's a "Google copyright 2009″ in the sky. I would look intentionally for the copyright sign to make a point. As Google, you can't go and do this without asking people and expect to have ownership–and they're making money off it, putting ads and stuff. "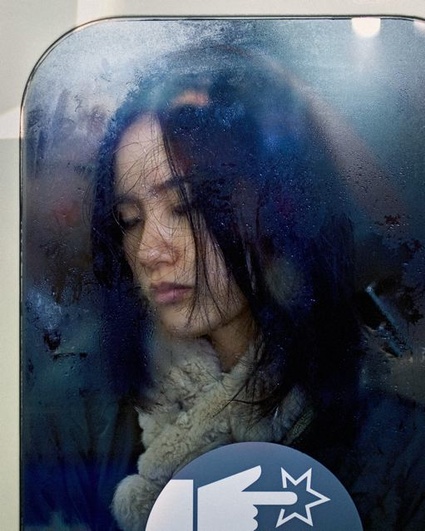 Michael Wolf, Tokyo Compression #17, 2009
The Paris gallery was also showing Michael Wolf's Tokyo Compression, a series portraying the human face of the 'architecture of density.' The Tokyo subway passengers are crushed against the glass of a crowded train car, unable to defend themselves against Wolf's photo lens.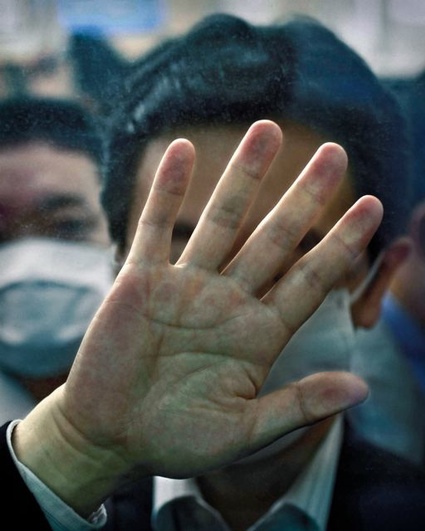 Michael Wolf, Tokyo Compression #42, 2009
Unfortunately, the exhibition closed yesterday.