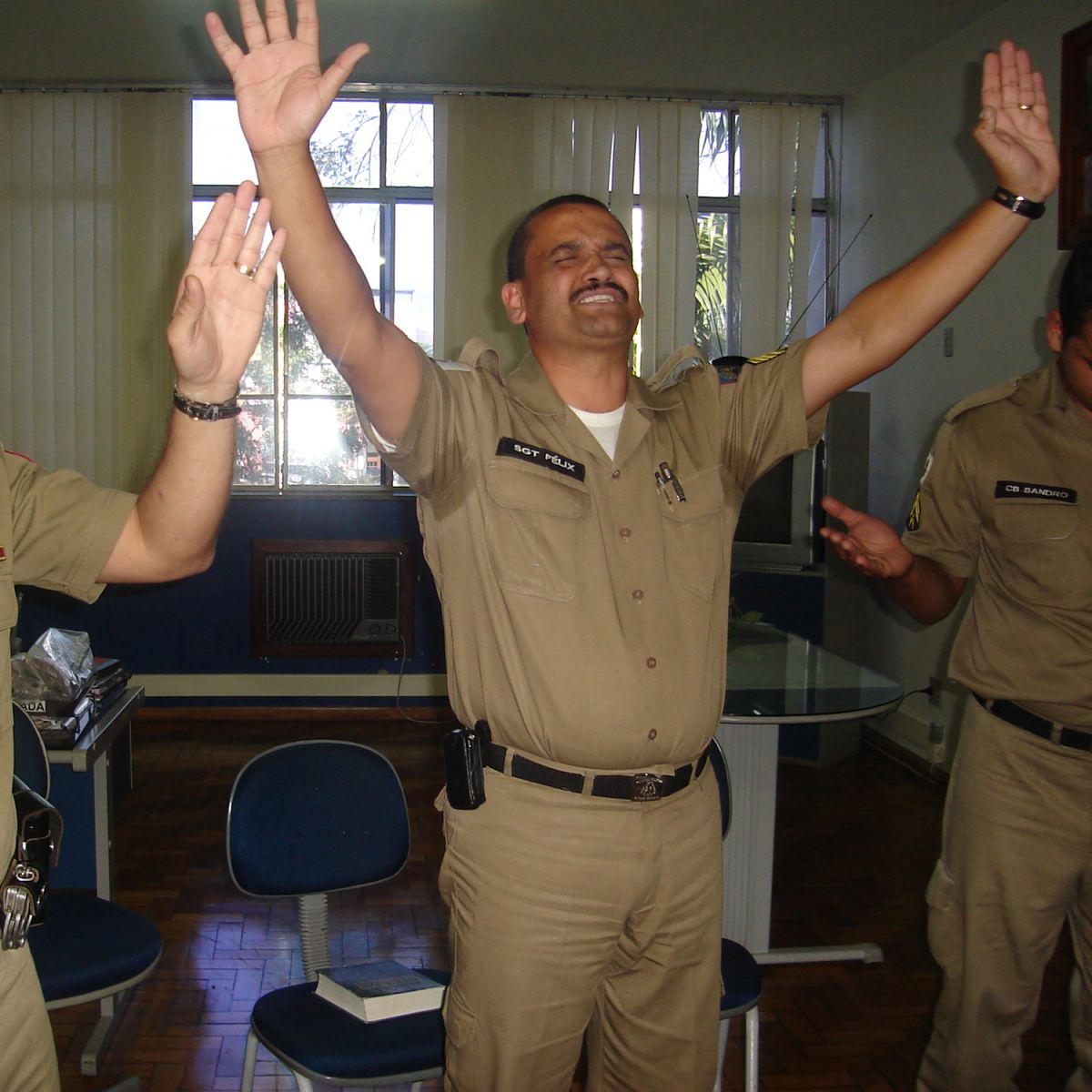 Police officers celebrating an evangelical cult leaded by the commander of the military police battalion of Belo Horizonte during the Youth & Police project. Photo by Susana Durão, via The Funambulist
Since we have now officially entered the Dark Age, i thought it would be good to remind ourselves that there are smart and socially-sane people who are quietly resisting the kind of ideas that are getting acceptable in Make American White/Orange Supremacist Again, on BrexitBeach and elsewhere in the 'Western world.'
Some of these people publish magazines. I keep buying/downloading them. They look at the world with a critical eye and cover topics that range from the anthropocene to the militarization of cities, from hacktivism to finding value in precariousness, from inherently racist design to disobedience towards capitalistic models.
I'm going to say a few words about each of these publications and then i'll go and hide in a cave in Wallonia with my trusty electric torch, read them and remember that there's a world out there that refuses to give in to bigots, idiots and predominant dogmas.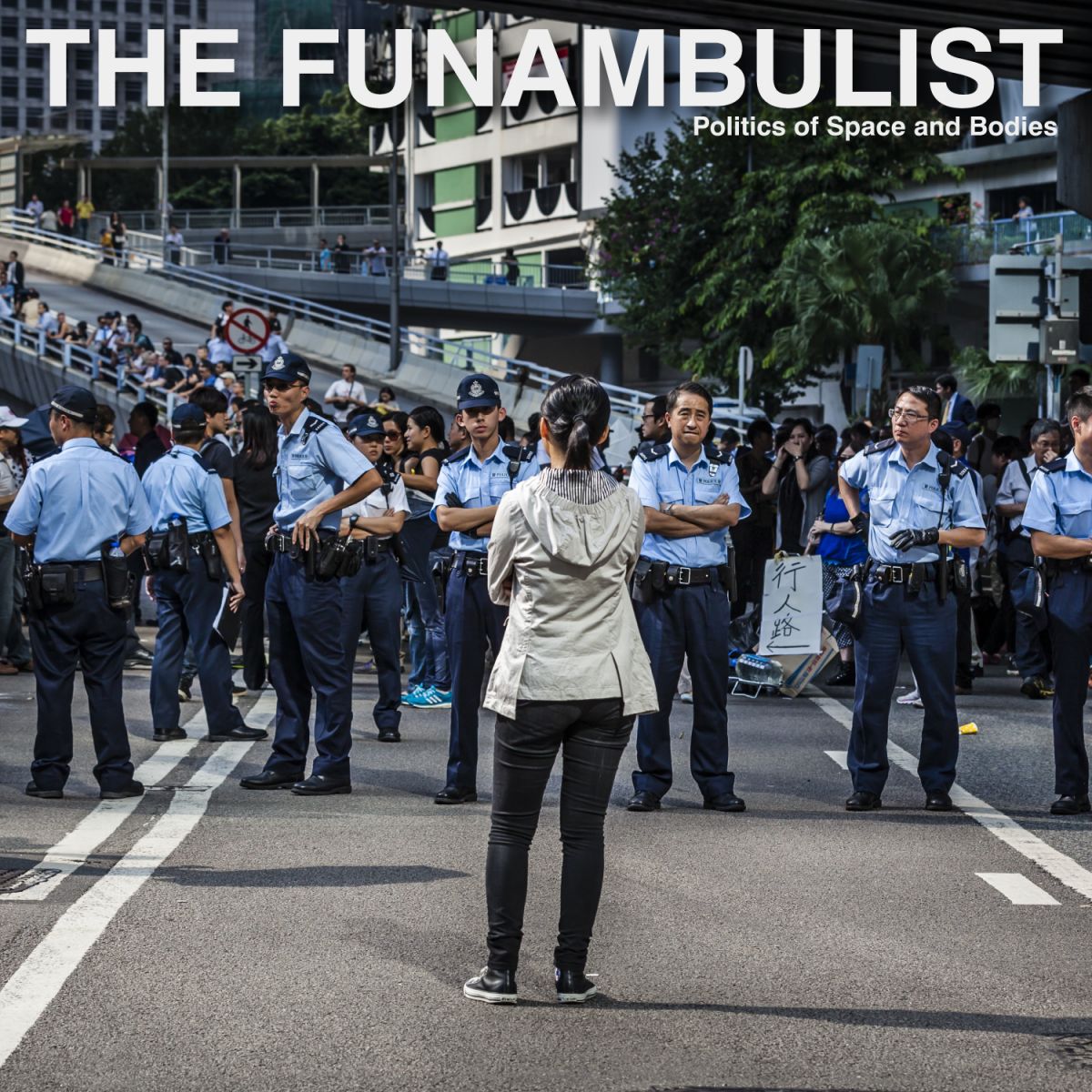 I'll kick off with The Funambulist. Politics of Space and Bodies, a bimestrial magazine published by architect and editor Léopold Lambert. The publication invites experts in philosophy, history, anthropology, politics and other humanistic disciplines to bring a critical perspective on architecture, urbanism and design.
The 8th (already??!) issue of the magazine is dedicated to the police. Police violence and abuses, police role in society but also citizens' attempts to resist the injustices the police are responsible for.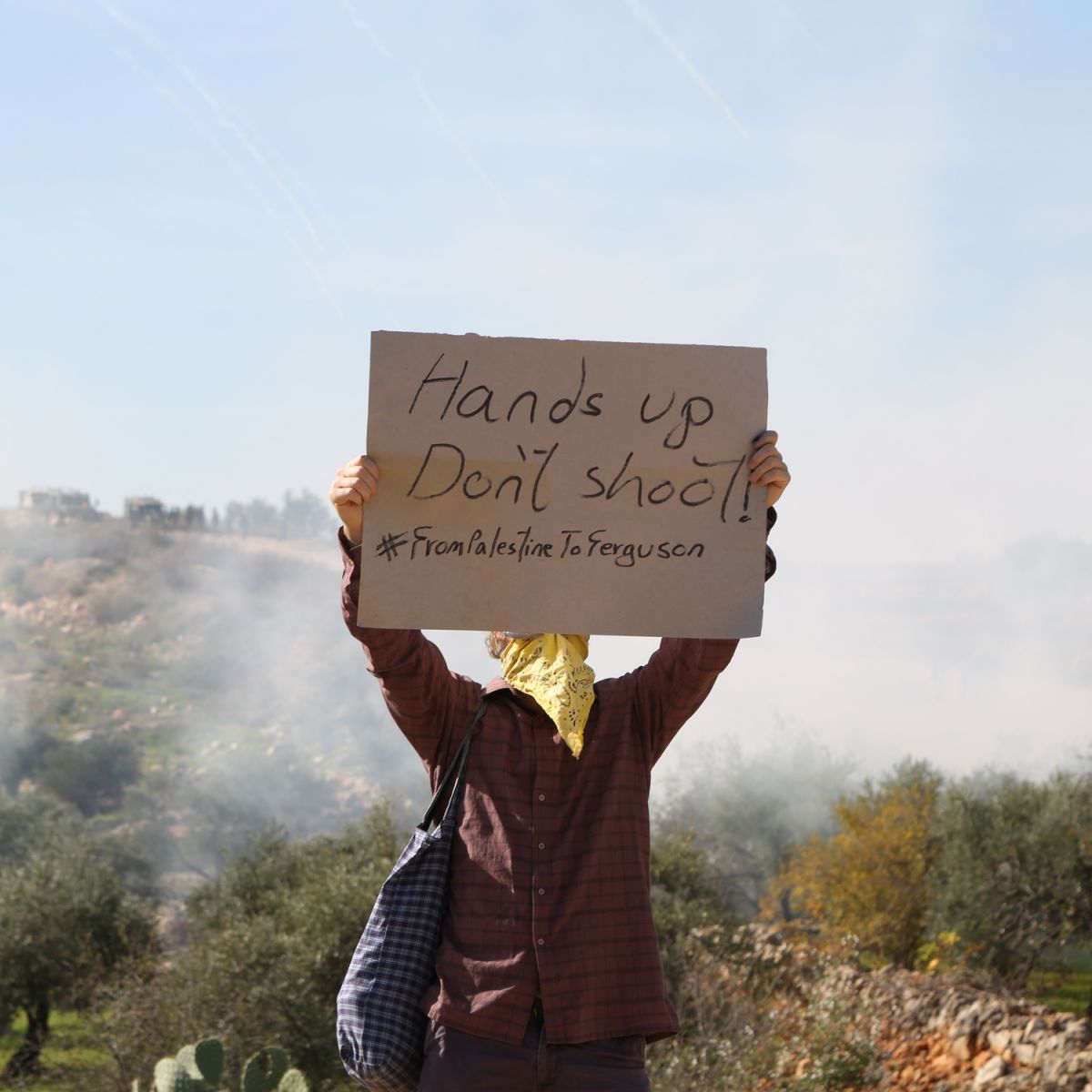 Photo by Hamdi Abu Rahma, 2014, via The Funambulist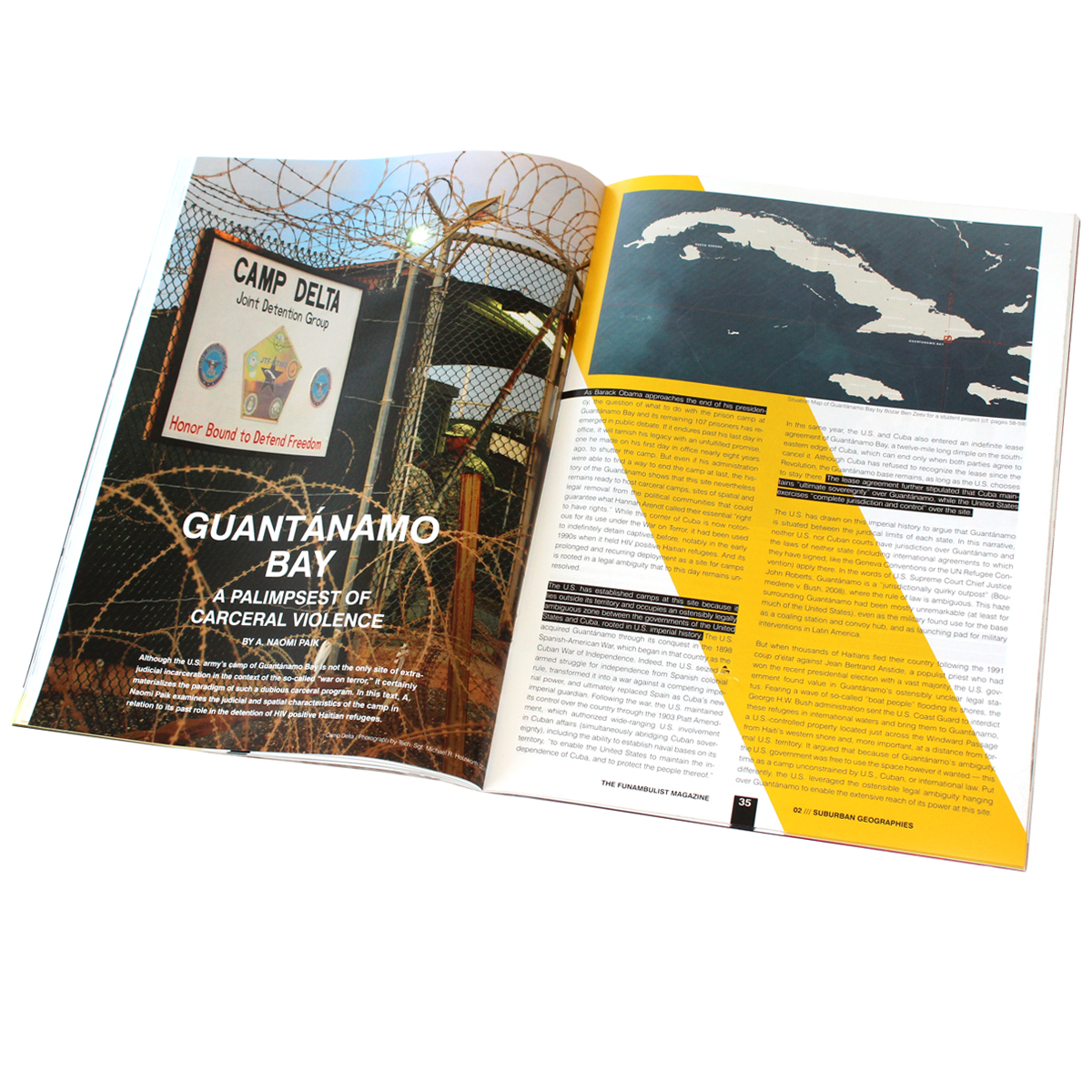 A spread from Carceral Environments. Photo: The Funambulist
The Police issue is the one i'm focusing on today because that's the one i'm reading at the moment. But previous issues have been focusing on State misogyny (Clothing Politics), the relationship between design and racism, health-related political struggles, etc. There's also Carceral Environments which is the perfect companion for Police.
The Funambulist is available in both printed and digital formats. I prefer the paper one but i'm not the patient kind so i usually jump on the digital version so that i can nose around immediately.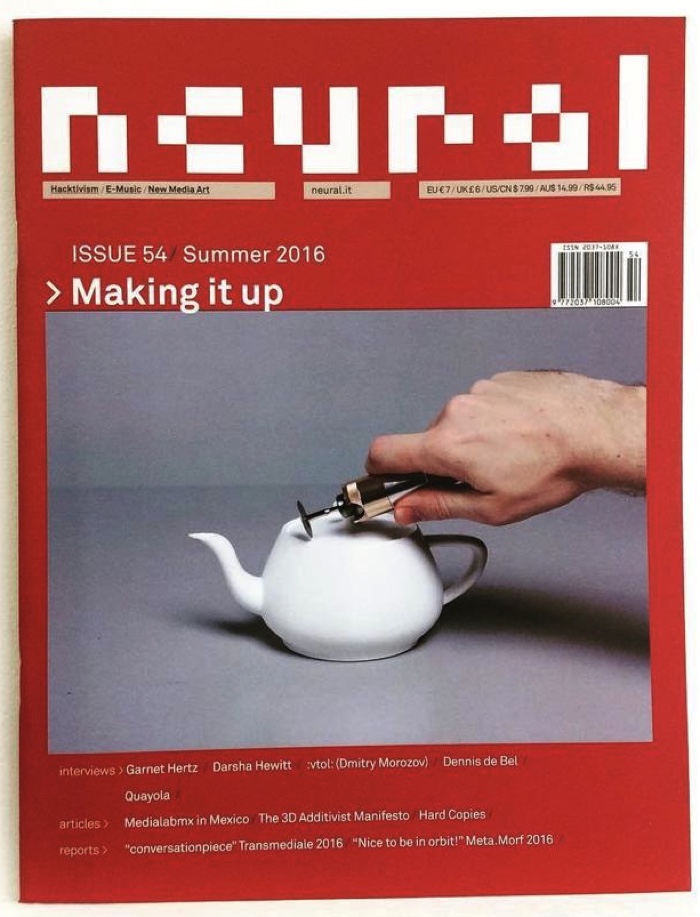 Neural 54. Image stolen from Underbelly


Neural 53. Photo Neural
And then there's Neural, the paper mag/blog that helps us navigate new media art, electronic music and hacktivism since 1993. It's unremittingly brilliant. I think Alessandro Ludovico and his team have interests similar to mine (except music, i'm not into music AT ALL. Sound art, yes please but music: NO!) Yet, i keep discovering works, ideas and places each time i open it. And even when i already know them, Neural has a perspective on them that i wasn't even suspecting existed.
Also there's always a little surprise in the centerfold. Issue 54's playmate is a bunny literally made of dust.
Here's a lowdown of the content of the 53rd issue of the magazine. I have issue 54 in my lucky little hands. It goes from a visit to Medialabmx in Mexico to a report of Meta.Morf, an art&tech biennial in Tronheim. On page 8, there's an interview with Garnet Hertz so that's where i'm going to start reading.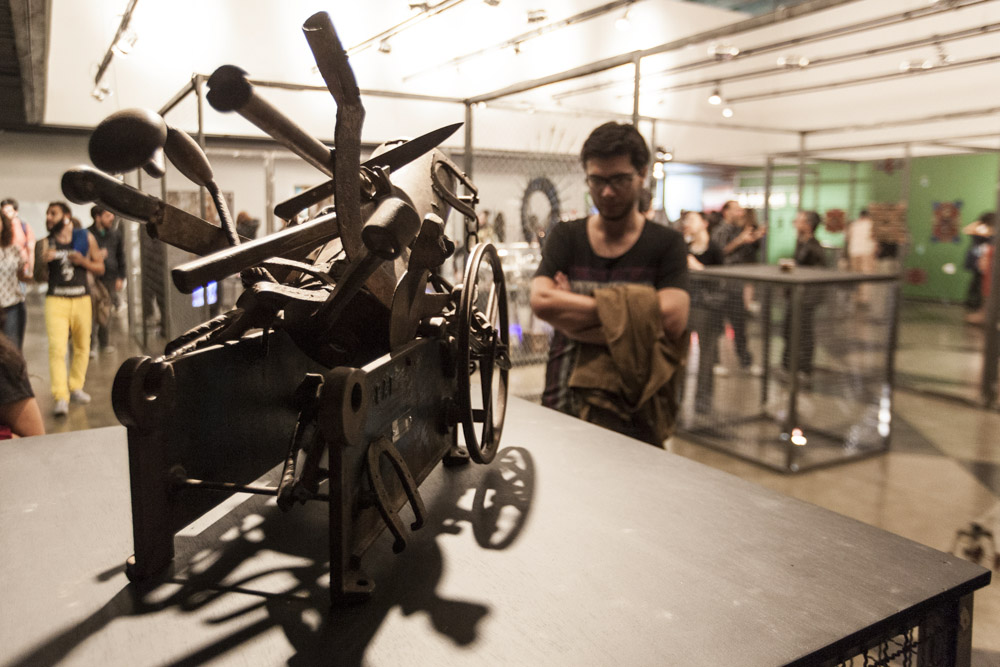 Gambiologia, A Gambiarra nos Tempos do Digital, exhibition view. Photo: NIDIN SANCHES / Divulgacao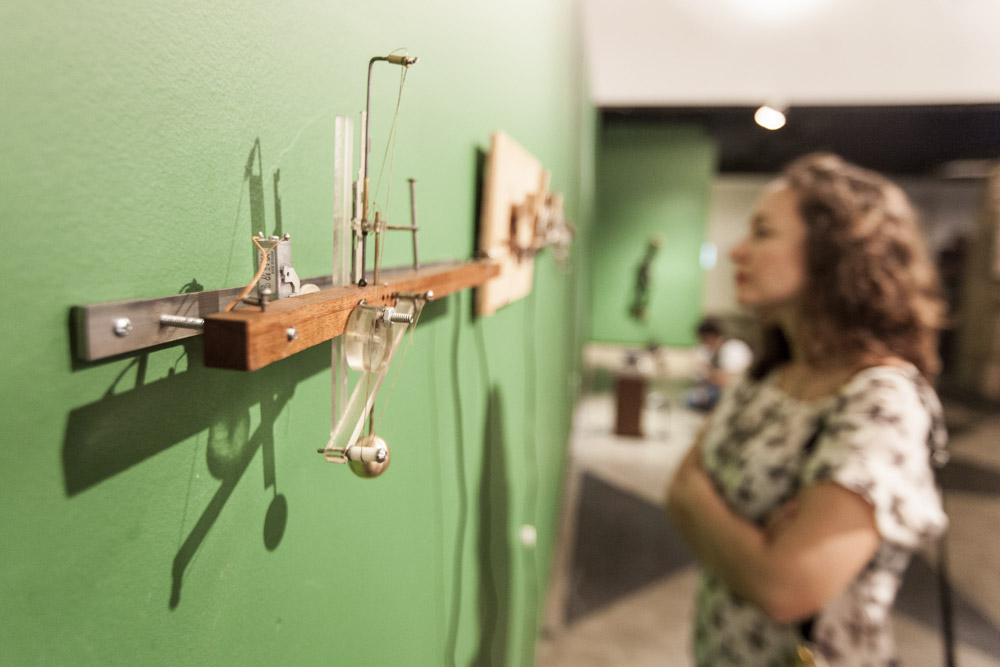 Gambiologia, A Gambiarra nos Tempos do Digital, exhibition view. Photo: NIDIN SANCHES / Divulgacao
I also want to point you to what the guys from Gambiologia have been doing since 2008. The artists from Gambiologia turns into science the practice of makeshifts, the art of resorting to astute improvisation in order to repair what doesn't work and create what you need with what you have at your disposal.
They just released the Gambiólogos 2.0, it's not a magazine but the catalogue of the exhibition of the same name.
I'm waiting from my paper copy to arrive from Belo Horizonte but in the meantime i'm reading the online edition of the catalogue. It's on ISSUU (the english version is at the end of the mag.) As are Gambiologia's previous publications. Obrigada!
Previously: The Funambulist magazine. Politics of Space and Bodies and Weaponized architecture. Gambiologia, the Brazilian art and science of kludging, Facta – Gambiologia magazine #3. Hacker poetics, Magazines: Facta (the Gambiologia magazine), Neural and Aksioma brochures.