Leigh Ledare's photo portray of his relationship with his mother, currently on show at Guido Costa Projects in Turin, is everything a PC family album should not be.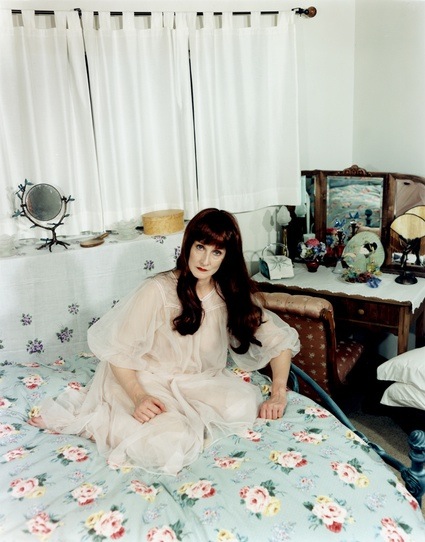 Leigh Ledare, Mother As Baby Jane, 2004
Ledare's mother, Tina Peterson used to be a delicate and precocious ballerina performing with the New York City Ballet. As years went by she became a model. Then a porn actress. She would also describe herself in personal ads as an "exotic dancer and former ballerina seeks wealthy husband, not somone else's". Today she's a sixty something woman, still glamorous, still spectacularly charismatic. In an old letter exhibited in the gallery, Tina complains that the model is at the photographer's "mercy".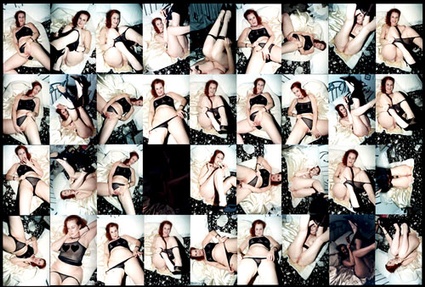 Leigh Ledare, Untitled (Entire Roll). See more details
The way she performs in front of her son's camera proves how much she has since found a way to be in control of the images. Her son shoots, she fingers herself. Ledare takes picture after picture of his muse as she is giving head, having sex with her young boyfriend, spreading her legs. In Mom After the Accident, she stands on two chairs, wearing nothing but a neck brace. It's far too intimate even for our time of brash reality-shows and online exhibitionism. It's also irresistible. Tina is so alluring, even with heavier thighs and a grim black wig. Most of all, we want to know how far these two are ready to go.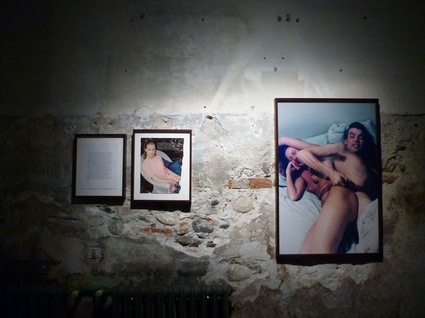 Exhibition view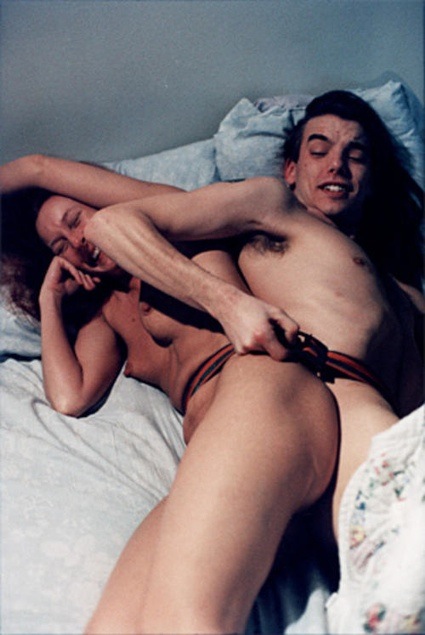 Leigh Ledare, Mother and Catch 22, 2002
Journalists and art critics have repeated over and over again the words "Oedipus Complex." Meanwhile, Tina's career has been given a new breath and Ledare has found fame. Somehow, i wonder how his other works, in particular Russian Biker Gang and Personal Commissions, will ever manage to emerge from Tina's shadow.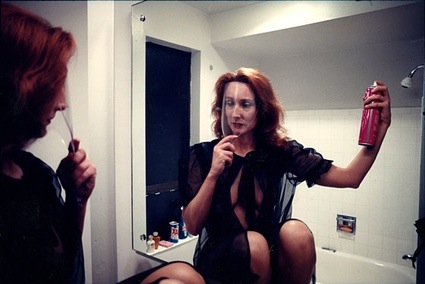 Leigh Ledare, Mom with Mask, 2001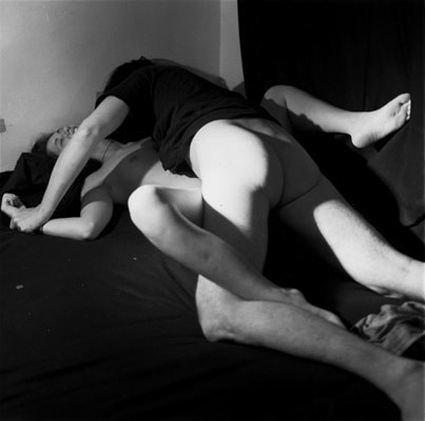 Leigh Ledare, Untitled, 2000
The gallery is also showing two short movies. One of them, The Gift, is an edition of an amateur softcore fetish spanking movie that Tina shot with two friends. The artist explains: The story was so flawed that the tapes sat for 2 years without being able to be made into anything. One day a package arrived with the mail at my door. Inside were two tapes and a small note from my mother telling me they were a gift and now it was my responsibility to make something out of them. I edited out the failed story the initial artists had attempted to film and left my mother playing to the direction of these two men, leaving what can be seen as a real armature for the missing narrative.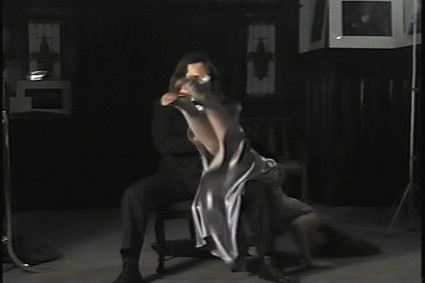 Leigh Ledare, The Gift, 2008
The exhibition Le Tit, by Leigh Ledare, is open until September 15, 2010 at the gallery Guido Costa Projects in Turin.