On Friday, bored and in Brussels, i took the tram to see the solo exhibition of Leigh Ledare at Wiels, a contemporary art center housed in a former beer brewery.
Ledare is famous for being one of the very few contemporary artists who still manages to shock and break taboos. His most famous series was shot over a period of 8 years and stars Tina Peterson, his own mother. Posing gleefully for him in négligé, naked or in fur hat. In sickness and in health. Flirting with the camera (or maybe the man behind it), masturbating, having sex with men the same age as her son, etc. One moment she is defiant, powerful and utterly stunning. The next, she's chubbier and wearing a brace around her neck.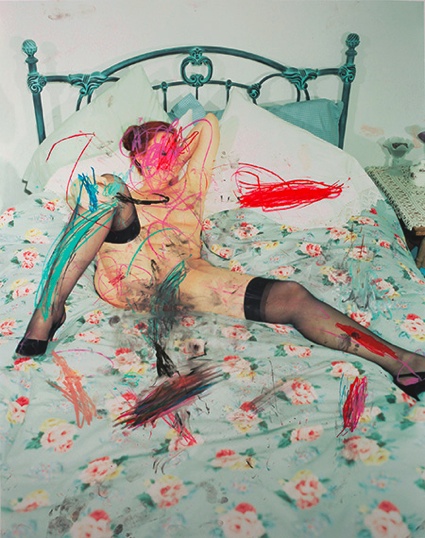 Leigh Ledare, Alma, 2012
The opening work of the exhibition doesn't pull any punch. Right at the entrance, there is Alma, a very L'origine du monde portrait of the mother laying on her bed, all porcelaine skin and spread legs. Alma is the name of the 3 year old girl who was given the photo to scribble over. Being so young, the child was deemed too innocent to read anything suggestive in the photo.
The photos are accompanied by hand written lists of the kind of men his mother met through personal ads in newspapers (the "Gonzo porn king", "the horni rabi", "the feisty fireman", etc.) or of the "Gifts mom has been showered with". Each list along with the letters, videos, souvenirs, vintage photo sinks further into the intimacy of the woman.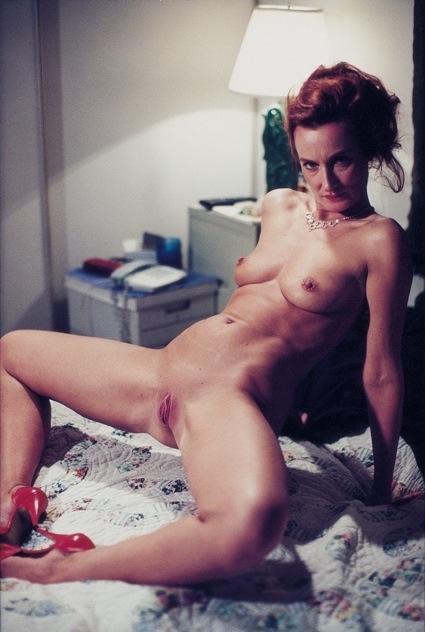 Mom Spread with Red Heels, 2003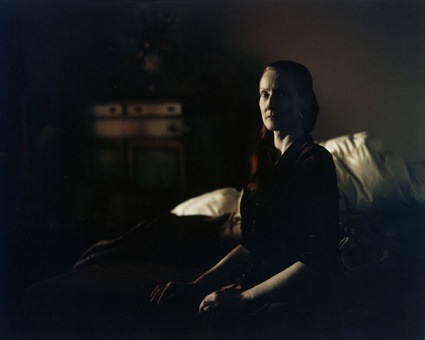 Mom in New Home, 2007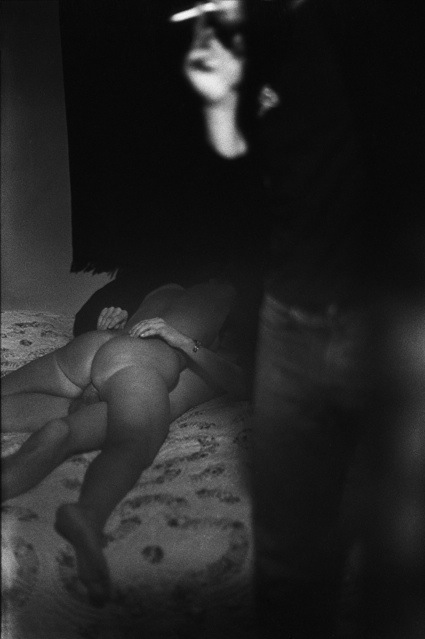 Mom Fucking in Mirror, 2002
The mother seems to be present in other series, even when she doesn't appear on the image. For The Collector's Commissions, Ledare contacted collectors and asked them to photograph him, in the setting of their choice. But the photographer adopts the position that his mother would normally take on those portraits.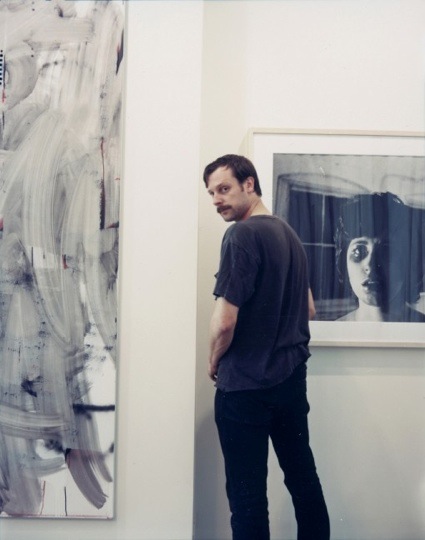 Collector's Commissions (Thea Westreich), 2008
In the series Personal Commissions, Ledare answered personal ads from women whose desires echoed those of his mother's, and paid them to photograph him in their apartments, he lets them direct him and chose the scenario. Ledare doesn't see these works as portraits of himself but rather as individuals portray of the ladies who photographed him. Just like he regards people's interpretation of his relationship with his mother as telling more about the spectator than about himself.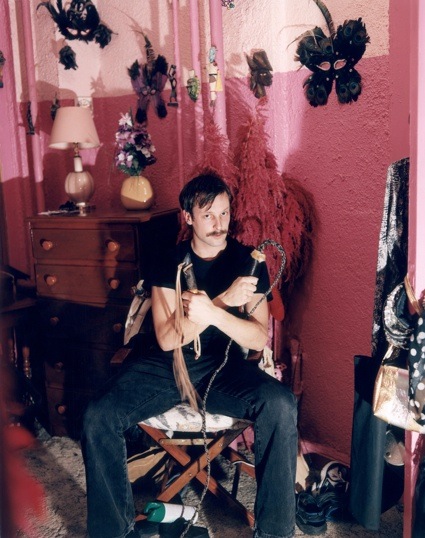 Personal Commission, "A dream into the Real…", 2008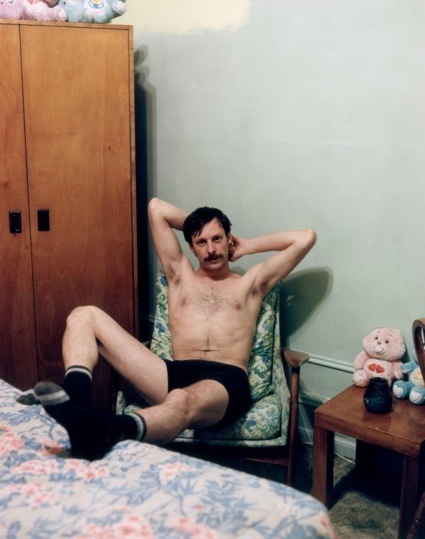 Personal Commissions: "Let the Good Times Roll. 1 Blond, 53 yrs old, curvey, buxom, slim, clean, petite. No diseases or drugs. Seeking healthy, honest, reliable, financially secure younger man for discreet sensual fun. Ext#1084", 2008
The show contains more series than i'm covering here: works by Larry Clark and other friends of Ledare, portraits of Ledare'ex-wife by both himself and her new husband, portraits of an anonymous wealthy lady who hired him as her 'erotic photographer', etc.
These distinct but related bodies of work are studies not only of their visible subjects, but also of photography itself: how it mediates identity, relationships, love, loss, and, perhaps above all, human vulnerability. They are also indexes of the relationships of the artist with others – mother, family members, ex-lover, collectors, anonymous patrons, etc. – which, from the start, have played a central role in Ledare's work.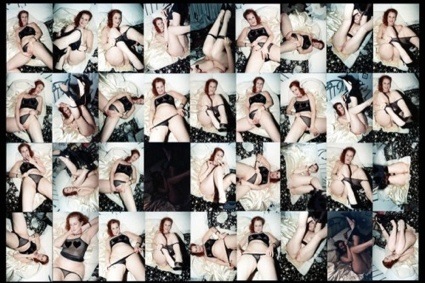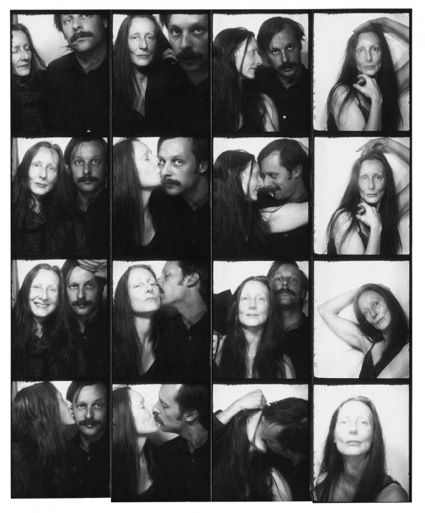 Me and Mom in Photobooth, 2008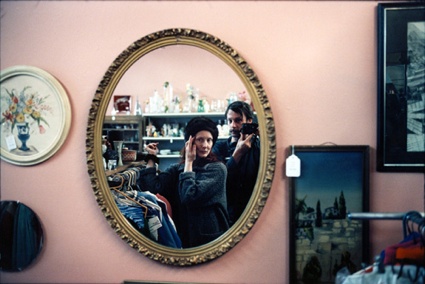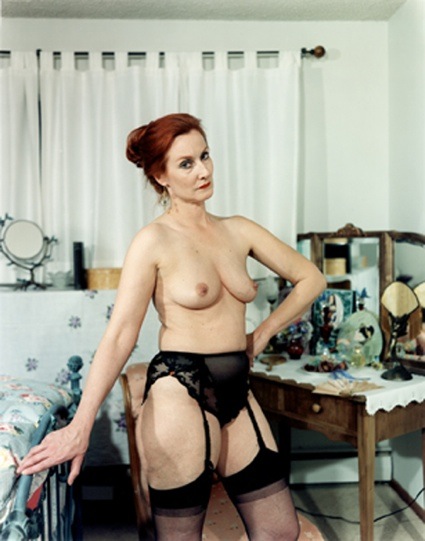 Mom with Hand on Bed, 2006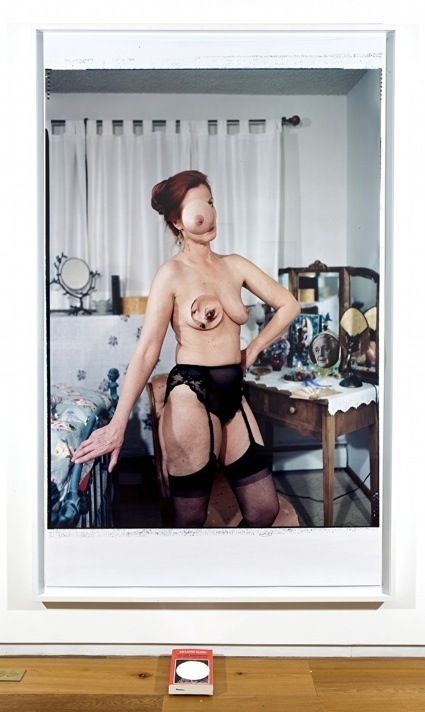 Mom with Hand on Bed Ed#2/5 w/ Intervention by Nicholas Guagnini, 2008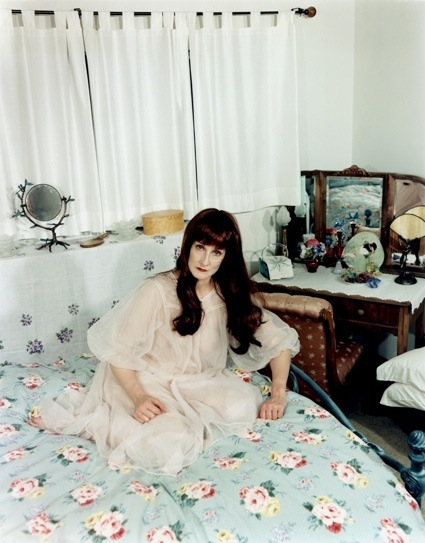 Mom as Baby Jane, 2005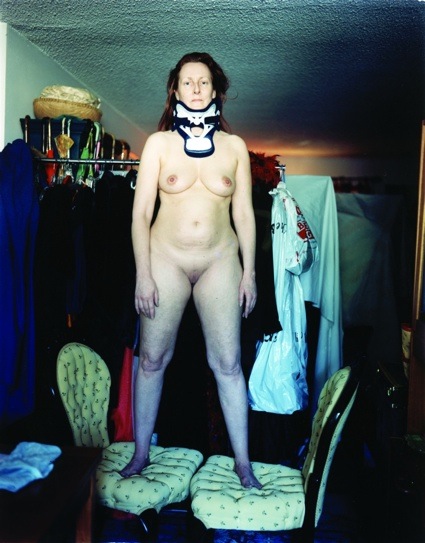 Mom After the Accident, 2005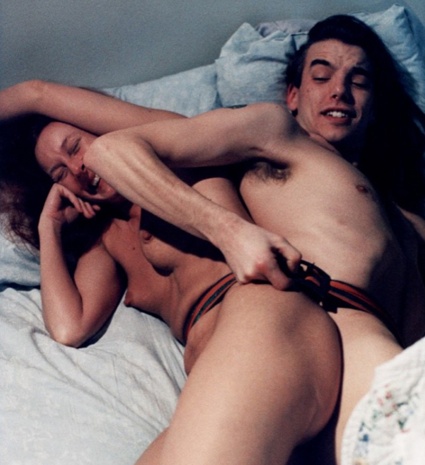 Mother and Catch 22, 2002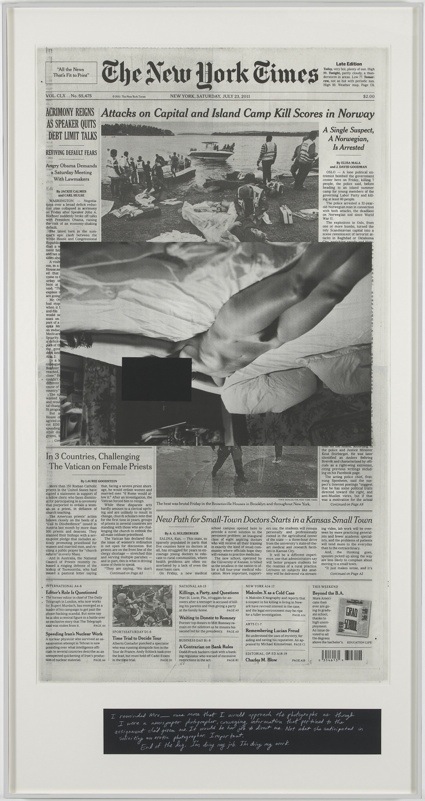 An Invitation, 2012
Leigh Ledare et al. runs until 25 November at Wiels Contemporary Art Center, in Brussels.
Previously: Leigh Ledare at Guido Costa Projects in Turin.