Playlist – Playing Games, Music, Art, an exhibition curated by Domenico Quaranta for Laboral's new Mediateca Expandida, explores the role played by music in the adoption and manipulation of obsolete technologies: vinyls, old computers, game platforms, etc. I'm going to be the usual procrastinator and promise that i'll come back with a report later on this week. I might be a vile idler but at least i'm a fairly generous one.
First, here's a link to the kick-ass catalog of the exhibition with essays by the curator and other experts, a brief description of the dozens of artworks selected and a list of the concerts that accompany the show.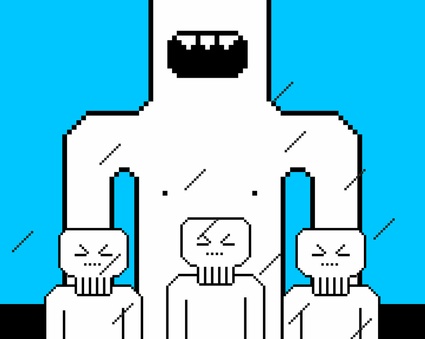 Raquel Meyers, L-V-SC-LD-RTH-ND-TH, 2009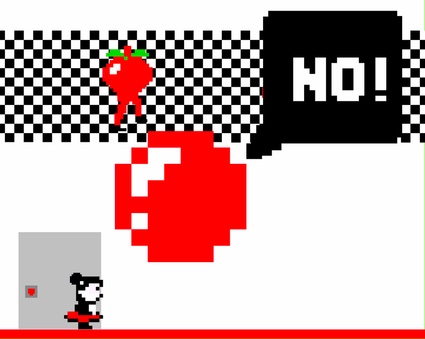 Raquel Meyers, Follow the Red Dots, 2007
Another link, this time to a series of videos by Raquel Meyers. I didn't know her name before visiting Playlist. Shame on me! She's one of the most famous and active VJs and video makers of the chiptune music community. More importantly, she is extremely talented.
Retimementology Music: Goto80 Video: Raquel Meyers Year: 2009
Playlist – Playing Games, Music, Art is the second exhibition of Laboral's new Mediateca Expandida, a multidisciplinary space dedicated to cultural projects hovering at the border between mainstream culture and experimental research. You can visit it until May 17, 2010 at LABoral Centro de Arte y Creación Industrial in Gijón, Spain.
Photo on the homepage: Raquelmeyers. Photo by Florence Bourgade.