Just had a look at my posts on the Biennale di Venezia and realized that i have mostly highlighted some rather dark projects. However, the event is far from being uniformly bleak and depressing. Here's a first example: the pavilion of the Republic of Korea, one of the most successful crowd-pleasers.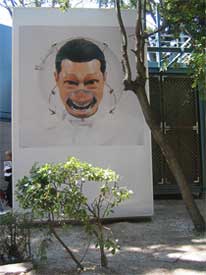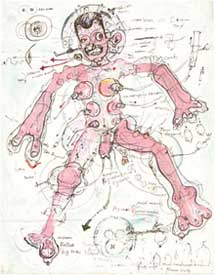 The pavilion features the first solo show of Lee Hyungkoo whose work has been extensively blogged but as not many comments went beyond the "coolness factor" of the artist's work, the exhibition provided me with a good opportunity to have a better look at his images and sculptures.
Titled The Homo Species, the show presents two bodies of works: The Objectuals and Animatus.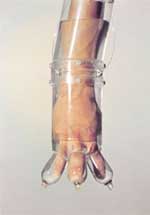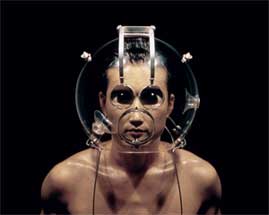 Enlarging My Right Hand with Gauntlet 1 and Altering Facial Features with Device-H5
The Objectuals deals with the "undersized Asian men" – a stereotype which the artist had to face while studying in the USA. Using optical devices he visually magnifies a part of (for example his Helmets transform particular features of his face) or the entire body.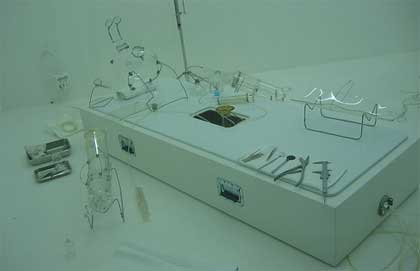 Detail of the HK LAB – CPR laboratory
Instead of displaying only pictures of the resulting transformations, the pavilion shows the various instruments either conveniently gathered and waiting to be used in a cold and brightly-lit clinic which might evoke a torture chamber or worn by a pseudo surgeon (Hyungkoo Lee himself either working in his "HK LAB – CPR" or walking in the empty Venice streets and sipping a coffee* through a built-in straw) in a video. Hyungkoo Lee proposes a provisional answer to the post-human issues, which encompass health and beauty, power and violence, sexuality and race, technology and simulation, with his own sharp and original interpretation.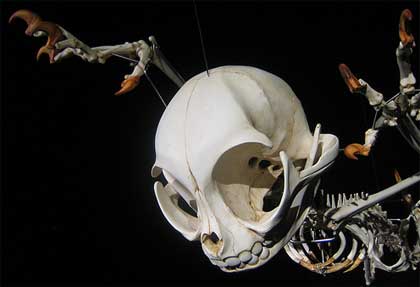 In Animatus series, the artist blends Hollywood cartoons and archaeology by reconstructing the skeletons of famous characters. There are only two "fossils" of such skeletons (a tiny mouse and a big Felis Catus that represent Tom & Jerry) in the pavilion, the rest is a museum-like display of pseudo-archaeological tools, drawings and findings meticulously ordered to simulate a long, precise and scientific reconstruction of the bodies.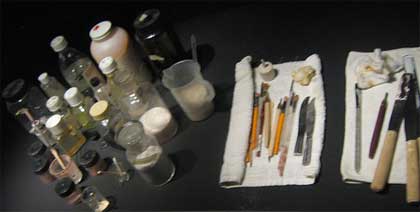 The work of Hyungkoo Lee is regarded as the result of performances since his own body is the starting point of his work. In this sense, the staged laboratory is a kind of mobile studio for his work. As his laboratory and performance in the exhibition reveals the bases of his work and at the same time shading illusions on the boundary between art and pseudo-science, he conjures up an ironical authenticity in a quasi-pseudo mode.
Weblogart has a video of the pavilion.
* i wonder how much he was charged for the coffee.
My pics from the Korean Pavilion.
Related: Venice Architecture Biennale: the Korean Pavilion.