Just back from the Galerie Caprice Horn. It's in Mitte, half a stone throw away from the increasingly Starbucks infested Checkpoint Charlie area. The gallery is showing several striking pieces in their Reality Bites exhibition.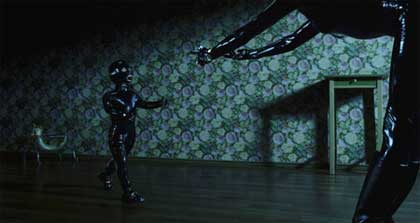 I had seen some of Erwin Olaf's work before but only the Hope and Royal Blood series. The gallery is now showing one of the photographies from Separation and i totally fell in love with it: never thought i'd ever associate the word "fetishism" with "cute".
The exhibition runs until 31 May 2007.