Just back from my first trip to Artissima. Ladies with necklaces, chihuahua under the arm and super shiny smiles, men wearing (gasp!) crocodile shoes and designer foulards. Do they still exist? Yes, and it is so not my scene. So, i quickly decided that they would be part of the fun. And it was indeed a fun afternoon.
I'll write some proper posts this weekend. In the meantime, let's have two fast and easy picks.
Super star Tom Sachs' cute Lost in the Wilderness: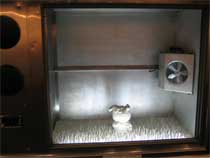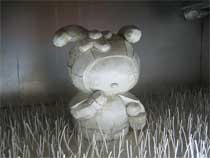 Oh! Bliss! I finally saw Kent Henricksen's bourgeois embroidery blemished by little men with hoods and bad intentions.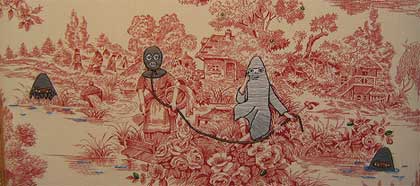 More Sachs images and Tom Sachs at the Fondazione Prada in Milan.
And more Henricksen: on flickr, John Connely, galleria Glance.
Artissima picture set (to be continued on Sunday.)