Fathered by DDI, Kyocera and Toyota Motor , the AP-K303T or "PiPit Phone", is more than a funny-looking mobile phone: it integrates a protection system for kids, women and seniors.
When its owner feels threatened, he/she can trigger an alarm to attract the omawari-san (policemen) of the neighbourhood.
It should be released on September 4th.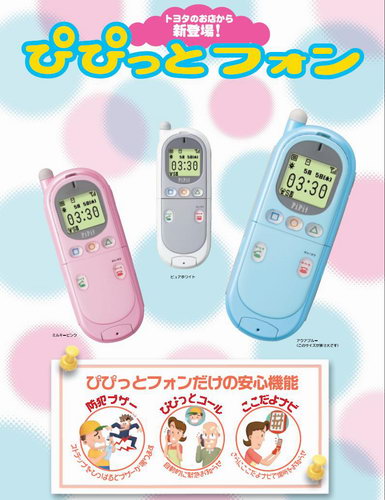 From Akhiba News.