Grace and George, a pair of socially skilled and autonomous talking robots will interact with the attendees of the American Association for Artificial Intelligence annual Mobile Robot Competition and Exhibition this month in San Jose.
Grace will communicate visitors information about the conference and schedule, while George circulates among people, interacting with them, answering their questions and escorting them to conference locations. Grace will contact George and schedule times for "him" to meet and escort attendees to various locations. Those being escorted will put on a specially colored hat.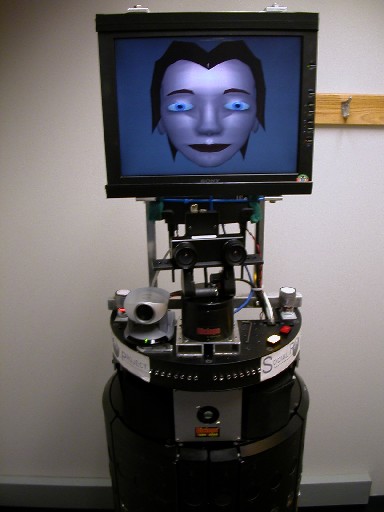 From Innovations report.
Press Release.