Goodbye to London – Radical Art and Politics in the Seventies, edited by Astrid Proll (available on Amazon UK and USA.)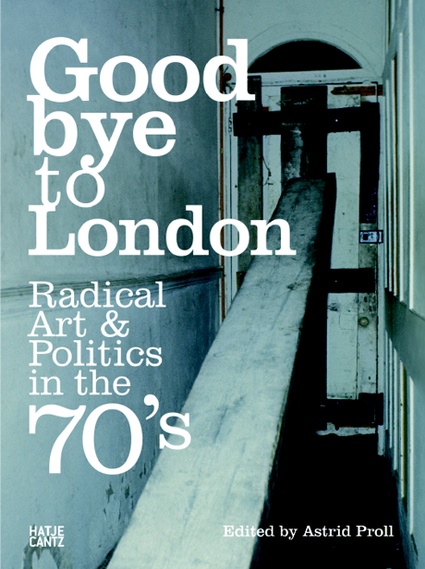 Publisher Hatje Cantz Verlag writes: In London of the seventies, a dynamic counterculture blossomed against a backdrop of unemployment, racism, and IRA bombings. This volume, a collage of texts and images, provides an overview of the radical political and cultural developments of the decade. Photographs by Homer Sykes and others document the Grunwick strike, when Asian immigrants stood up to their bosses; the squatters' scene, with its approximately thirty thousand active members; and the new gay liberation movement. Derek Jarman shot his first Super-8 films and Peter Kennard created trenchant collages, while Stuart Brisley's performances and Jo Spence's photographs on the body and women caused a sensation. An essay by the well-known journalist Jon Savage sheds light on the meaning of the protest movement and counterculture of the period.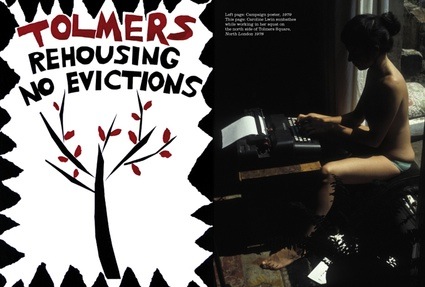 View inside the book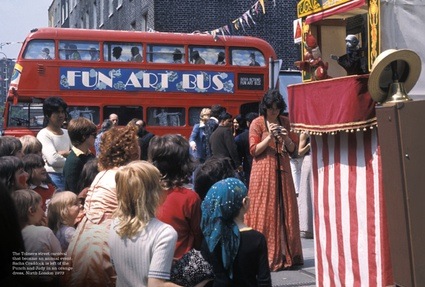 View inside the book
While reading the book i was reminded time and time again of scenes and dialogues from one of my favourite tv series, Life on Mars. Different place (Manchester/London) but similar atmosphere of a bleak, run-down but feisty city that didn't care much for the rights of gays, immigrants or women.
The population of Greater London dropped by over half a million between 1961 and 1971 and it continued to decrease until the early '90s. Brutalism was still the architecture of the moment, Time Out was just an underground magazine, there were as many marchers on Gay Pride Day than there were policemen to monitor them, the Angry Brigade's bombs were targeting the establishment, art and film collectives with a social agenda emerged, and punks clad in Vivienne Westwood were about to call for anarchy in the country.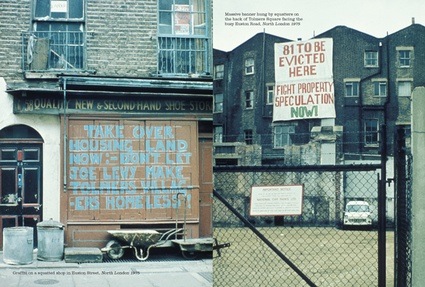 View inside the book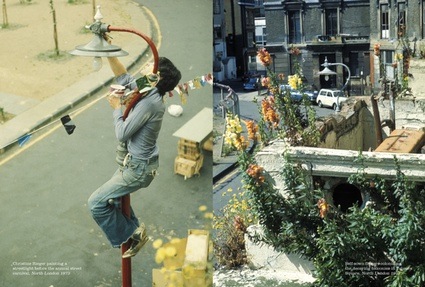 View inside the book
The strongest asset of Goodbye to London is the line-up of contributors. Each of them has played an active role in the alternative London of the '70s. Writer and editor Astrid Proll is probably the most famous because of her RAF fame. In the '70s, she fled Germany and hid in a London squat until someone recognized her at a petrol station. Jon Savage is now a well-established music journalist, Sacha Craddock is an art critic and curator, Peter Cross is a curator and author, Homer Sykes is a documentary photographer, Andrew Wilson is a critic and art historian.
They give a personal and engrossing account (so engrossing i didn't put the book down until i had finished it) of their life and struggles of the time. Many of them lived in squats. Numerous houses in inner London were indeed left by speculators to decay. Interestingly, the number of people living in squats in England and Wales has risen by 25 per cent in the last seven years. Unlike, in the '70s however, nowadays' squatters are often driven by financial necessity rather than by the desire to experiment with alternative lifestyles.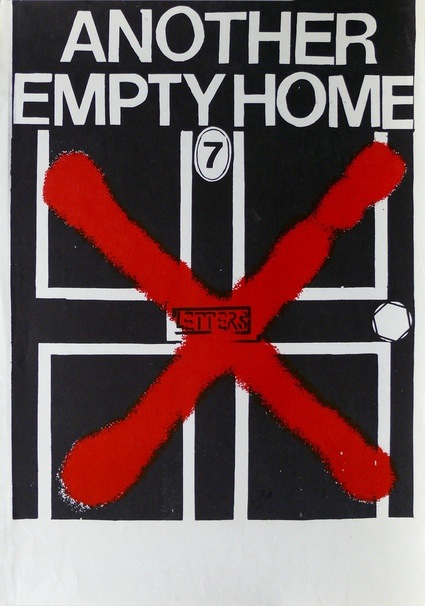 Squatters Poster 1970's
No matter how gloomy London might have been in the '70s, the texts leave a feeling of nostalgia. Many of the essays end with a brief and resigned mention of Margaret Thatcher's coming into power in 1979.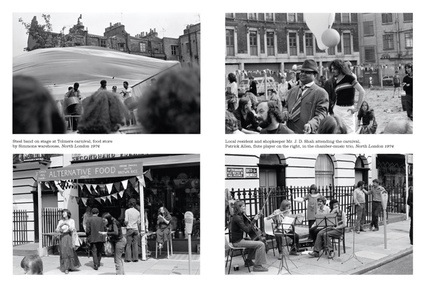 View inside the book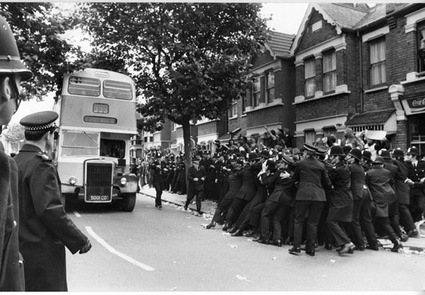 A bus brings strikebreakers to the Grunwick photo-processing factory in Willesden, North London, 1977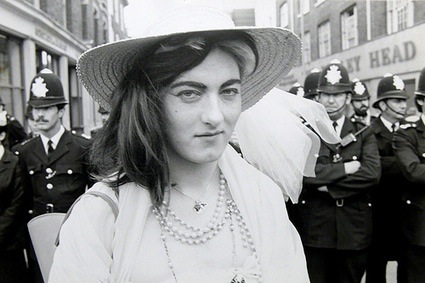 Frank Egan in drag at Gay pride demo. Photo HCA-Townson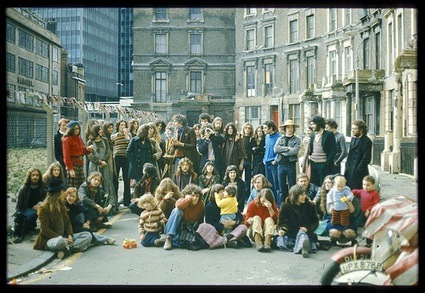 Squatters in Tolmer Square, 1970's. Photo Nick Wates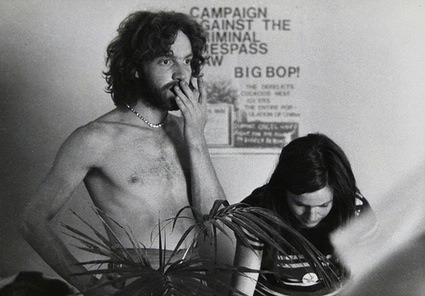 Peter Cross and unkown woman at Brixton Gay Centre. Photo HCA-Townson
Goodbye to London is the catalog of the exhibition which closed last month at he Neue Gesellschaft für Bildende Kunst.