Some of the most popular images on my flickr stream are those game-inspired flags that Vuk Čosić introduced to the Next2006 audience a few months back.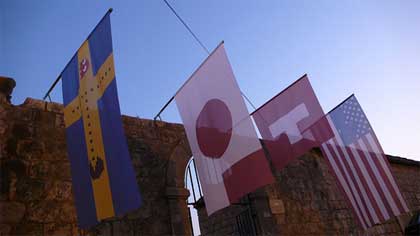 From left to right: Pac-Sweden, Nipong, Tetriss, US Invaderz.
The Game Flags have finally moved from pixel to textile and are on display at Art Radionica Lazareti, Dubrovnik, Croatia.
More flag images.