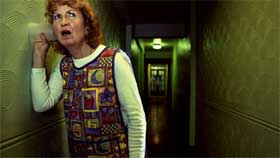 My friend Fiona Romeo is working on SPYMAKER: The Science of Spying, a hands-on exhibition for 8-12 year olds and their families which will open at the Science Museum, in London next February and tour internationally for 5 years.
One of the zones in the exhibition will house a collection of "speculative products," prototypes designed to express some future scenarios for spying.
The organisers are running an open call for ideas of surveillance and counter-surveillance products of the near future (in 20 years time) for exhibition in SPYMAKER.
Selected ideas (submitted as concept sketches with explanatory text) will be developed for exhibition by product designers. Your ideas should therefore be plausible (could happen) and credible (can be explained) but they do not expect detailed designs for real or workable products.
The product designers involved in the project are Auger-Loizeau, Dunne & Raby, El Ultimo Grito, Noam Toran (interview), Onkar Singh Kular and Troika.
The deadline for submissions is 29 September 2006.
For more information go to this page, there's a pdf document with all the details.
Image from netObjects, a project by Hector Serrano & Victor Vina.