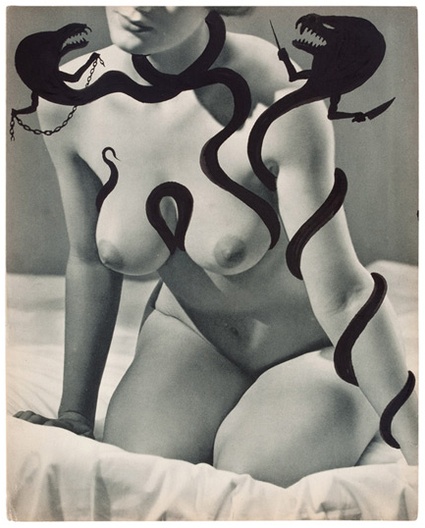 Ever since i found about his tattoos on the pin-ups and luchadores appearing in vintage Mexican magazines, i was in love Dr Lakra. The tattoo artist lives in Mexico. A couple of weeks ago i was in Mexico too and there was a solo show of Dr Lakra at the kurimanzutto gallery. I felt like the happiest person in the world. Now, in retrospect, i feel that i'd been happier had i not forgotten in a taxi my lovely camera with all the images i had taken at the exhibition.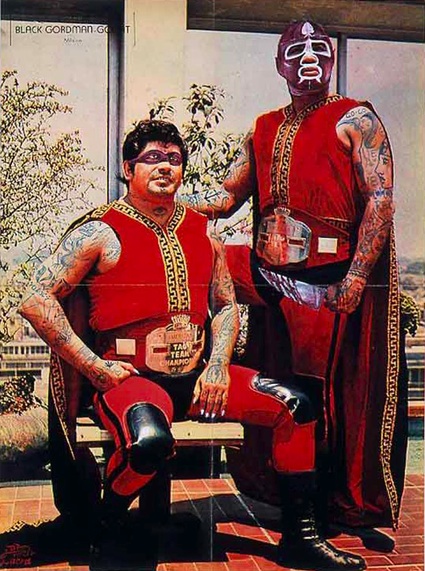 Dr Lakra, Black Gordman, 2003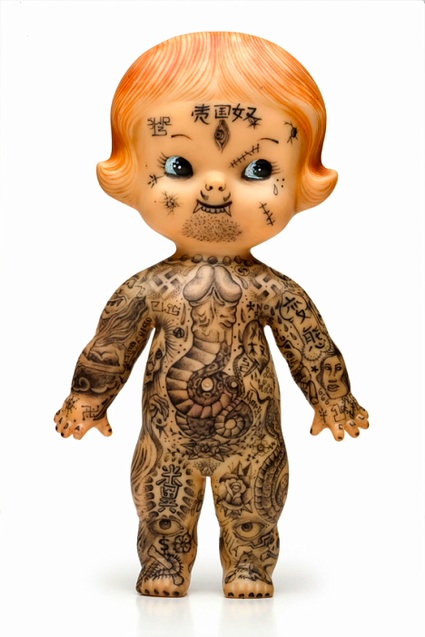 The Kurimanzutto exhibition shows a few framed ink on paper from the Health & Efficiency series. A few years ago, the artist was strolling around the Sunday market on Brick Lane in London. He bought for a few pounds a stack of nudist magazines. He brought the lot home and adorned the illustrations with gothic creatures, horny skeletons, penises on legs, SM accessories and of course the ladies get covered with tattoo and semen in the process. Planet mag has some images.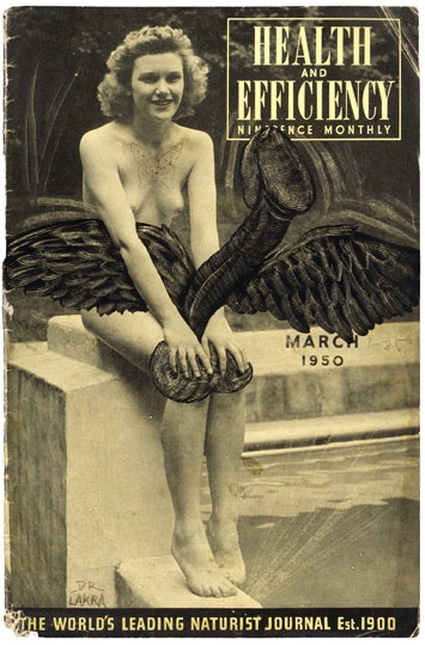 Dr. Lakra, Sin título (March 1950), 2008,
The rest of the exhibition, however, is drawn directly over the gallery walls.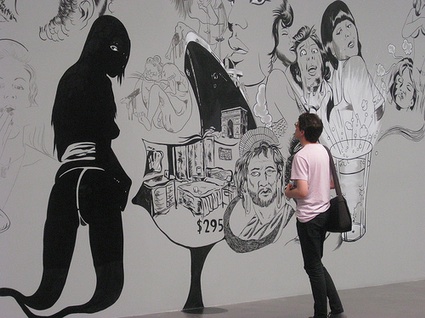 Image Geraldine Juarez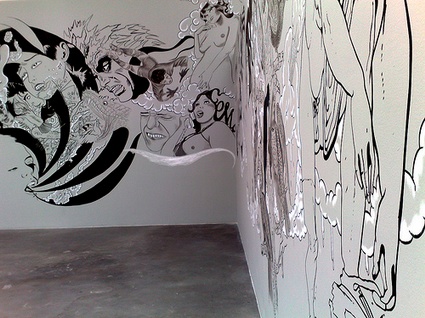 Image Jamie Allen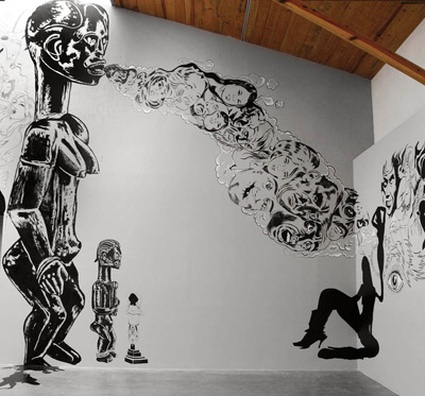 Image kurimanzutto gallery
The characters, stylistic references, scenes, close-ups, expressions and texts of Dr Lakra's huge drawing come from all kinds of sources. There are female African figures, Japanese characters, scientific, medical and anthropological illustrations of the nineteenth century, 'porn' photo-novels, images in record covers, film scenes, publicity found in vintage magazines, and graffiti-.
Because i can not really afford any artwork by Dr Lakra, i bought the wonderful little book Dr. Lakra, Health & Efficiency, published by Editorial RM, Mexico City.
More images of his work at the Gallery Kate MacGary.
Related: Afterthoughts: Goth exhibit at the Yokohama Museum, Japan.