Culture Jamming. Activism and the Art of Cultural Resistance, edited by Associate Professor of Communication Studies Marilyn DeLaure and author Moritz Fink. With a foreword by cultural critic Mark Dery.
Publisher NYU Press writes: A collaboration of political activism and participatory culture seeking to upend consumer capitalism, including interviews with The Yes Men, The Guerrilla Girls, among others.
Coined in the 1980s, "culture jamming" refers to an array of tactics deployed by activists to critique, subvert, and otherwise "jam" the workings of consumer culture. Ranging from media hoaxes and advertising parodies to flash mobs and street art, these actions seek to interrupt the flow of dominant, capitalistic messages that permeate our daily lives. Employed by Occupy Wall Street protesters and the Russian feminist punk band Pussy Riot alike, culture jamming scrambles the signal, injects the unexpected, and spurs audiences to think critically and challenge the status quo.
The essays, interviews, and creative work assembled in this unique volume explore the shifting contours of culture jamming by plumbing its history, mapping its transformations, testing its force, and assessing its efficacy. Revealing how culture jamming is at once playful and politically transgressive, this accessible collection explores the degree to which culture jamming has fulfilled its revolutionary aims. Featuring original essays from prominent media scholars discussing Banksy and Shepard Fairey, foundational texts such as Mark Dery's culture jamming manifesto, and artwork by and interviews with noteworthy culture jammers including the Guerrilla Girls, The Yes Men, and Reverend Billy, Culture Jamming makes a crucial contribution to our understanding of creative resistance and participatory culture.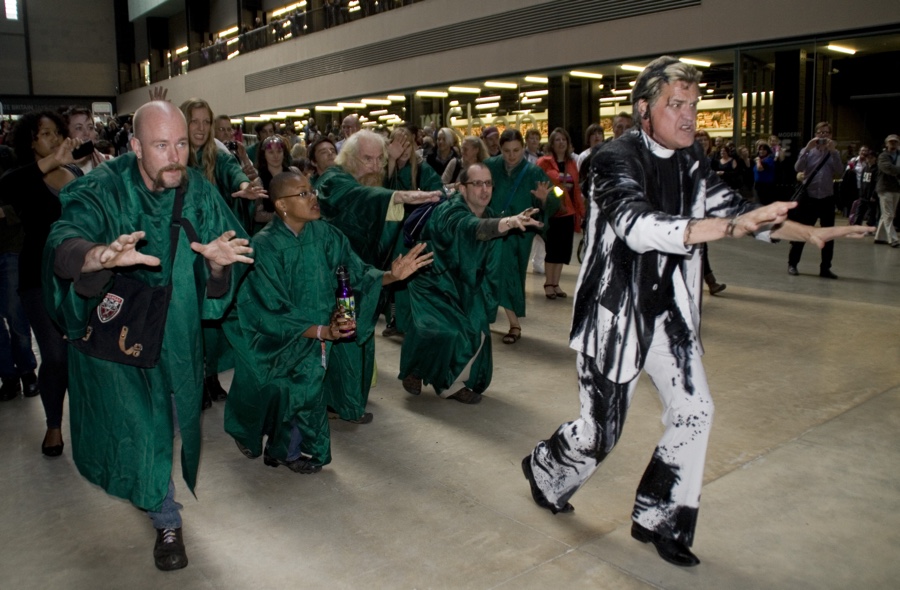 Reverend Billy, BP Exorcism of BP at Tate Modern in London, 2011. Photo: Sophie Molins, via art.350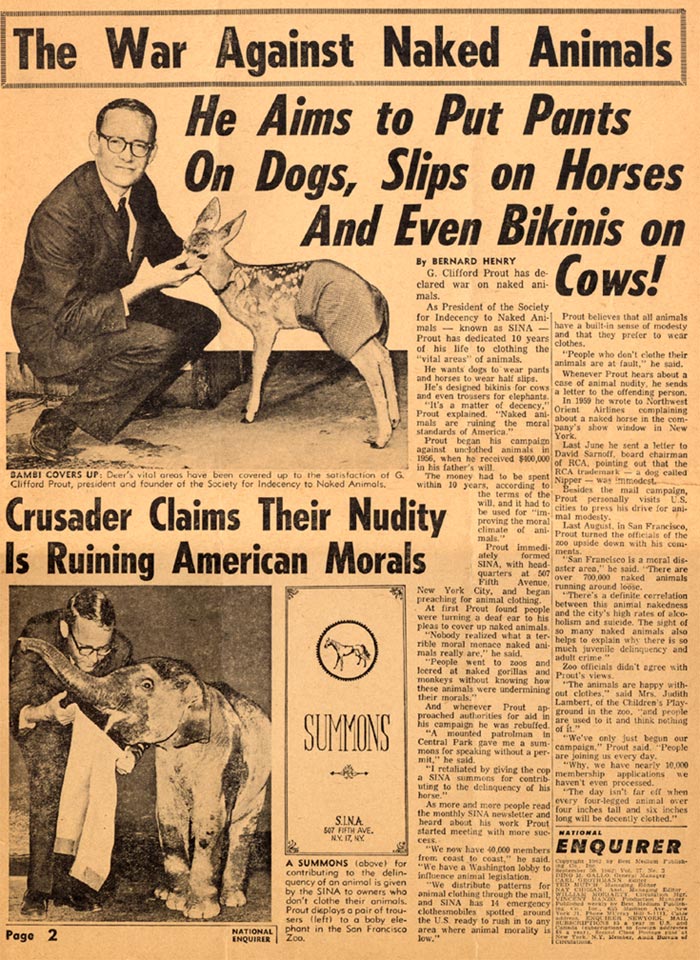 Alan Abel's hoax The Society for Indecency to Naked Animals, 1958–1963
This collection of key texts about culture jamming takes as its starting point Mark Dery's 1993 seminal pamphlet Culture Jamming: Hacking, Slashing, and Sniping in the Empire of Signs in which the author portrayed, analyzed and popularized the guerrilla movement that disrupted or subverted mass media culture.
The other contributors of the book then take over and examine how culture jamming has evolved and morphed into a practice that is still anchored into 1990s tactics and ideals but has to deal with a whole new set of tools, challenges and conditions. The most conspicuous of these changes being that television has lost much of its power while the internet has emerged and demonstrated time and time again how it can be harnessed by citizens to spread messages far and wide and at fairly low costs.
The greatest strength of the book is the way many of the authors critically dissect and examine some of the strategies deployed by culture jammers. What triggered their actions, what worked but also what unexpectedly failed. Particularly insightful was Anna Baranchuk's analysis of Pussy Riot's "punk prayer" and how the performance further polarized the Russian public instead of inspiring them to resist the authoritative power of Putin state. Andrew Boyd from Billionaires for Bush also shared some insightful remarks on how the network protesting the corporate elite had to accept at some point that it was difficult to mobilize Americans against the super wealthy when nearly 40 percent of Americans are actually identifying with the richest 1 percent, in some form or another.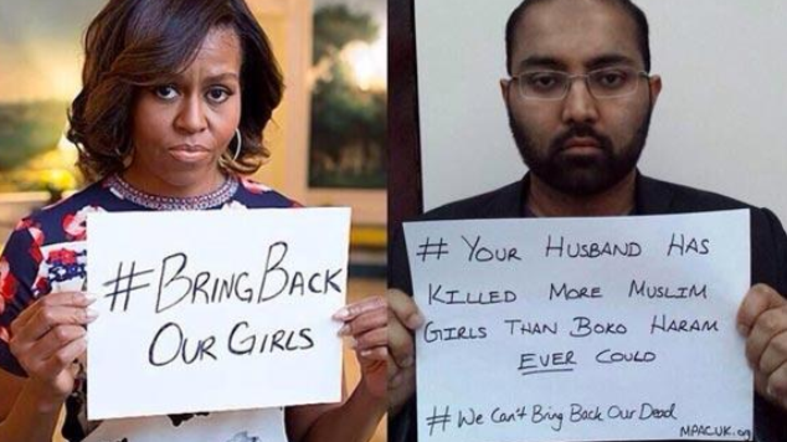 Michelle Obama's campaign #BringBackOurGirls to raise awareness of schoolgirls kidnapped by Boko Haram hijacked by twitter users protesting Obama's drone strikes with the hashtag #BringBackYourDrones and #WeCantBringBackOurDead. Image via Al Arabiya
The book contains cases studies of and interview with icons of culture jamming such as The Guerrilla Girls, Banksy and The Yes Men. But it also looks at groups and figures that you don't immediately associate with the movement: The Simpsons sitcom that brings corporate satire to a massive audience, the Harry Potter Alliance that orchestrated a 4 year long compaign to force Warner Brothers to use only Fair Trade chocolate in their Potter-branded sweets and the many people who use hashtags, memes and other internet devices to raise awareness of issues that remain under discussed in mainstream media.
RTMark, Barbie Liberation Organization
In conclusion:
It seems that each week sees the release of a new paper publication about creativity and activism. I've read and reviewed (or sometimes avoided to waste everyone's time with a review) several of these publications.
Culture Jamming. Activism and the Art of Cultural Resistance is an excellent reference book for anyone interested in disrupting the information flow. It doesn't drown the reader into heavy theory, favors texts written by people who have been directly involved under one guise or another into cultural jamming and because it consists of a collection of interviews and essays, you can dip in and out of it and read the texts depending on your whim of the moment.
A few notes of warning though: it is very U.S.-centric. Most of the contributors are Americans, most of the examples given and situations analyzed are American. That's not a bad thing of course, plenty of lessons to learn from the U.S. but i thought you should know about the geographic focal point. Also there's no image. It's frustrating. Not just because i revel in seeing the cheerful face of Reverend Billy popping up in books but also because a large part of culture jamming practice relies on visual culture.
Photo on the homepage: Reverend Billy leads mass exorcism in Tate Modern Turbine Hall over 'taint' of BP sponsorship.