Nextel is offering supervisors a new service to monitor remote employees' work time, tasks and location status.
Using GPS- and Java-enabled phones, ActSoft's Comet Tracker is a remote time clock that tracks employee work time and break time, even producing time sheets.
Task tracking turns the mobile phone into a data capture device. It allows employees to manually enter or capture (using an optional attached bar code reader) data related to a job or work order that is instantly transmitted back to the office. Dispatchers can send jobs to the nearest worker and view the progress of the jobs via status updates, without having to talk to the worker and manually enter changes.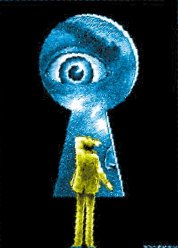 Found on Textually. See also WirelessIQ.