More art adventures in Derry/Londonderry….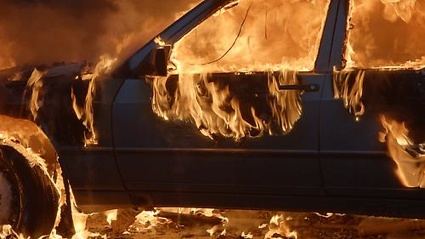 Willie Doherty, Remains, 2013. Video still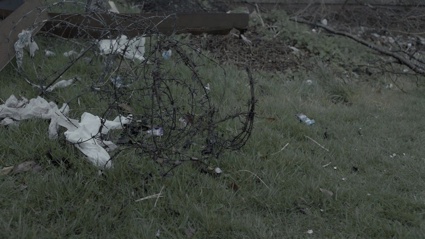 Willie Doherty, Remains, 2013. Video still
Willie Doherty is currently at the City Factory Gallery with some of the photos and videos he made from the mid-Eighties in and around Derry/Londonderry. The show is called Unseen. Because unseen is the way Doherty used to work when had to remain as inconspicuous as possible to the British military that kept a close watch on Northern Ireland.
Unseen are also the memories of violence, control and conflicts that are lurking in overcast landscapes and dark city corners. There's always something in his images (and their laconic title) that seem to conceit and conspire. At least that's what the viewer suspects because Doherty is a master of making them paranoid.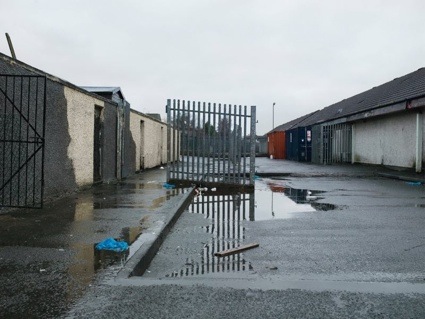 Remains (Kneecapping behind Creggan Shops), 2013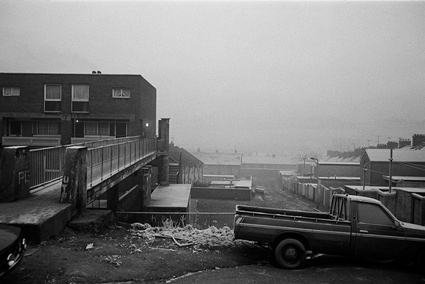 Willie Doherty, Silence After A Kneecapping, 1985/2012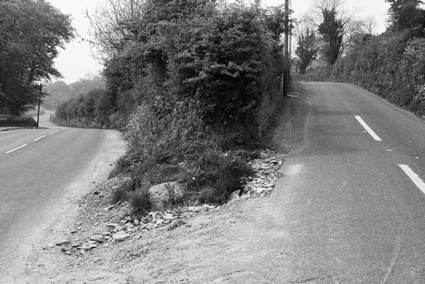 TO THE BORDER. A Fork in the Road The place where Ciaran Doherty was executed in February 2010, accused of being a British informer, he was abducted two hours before his body was dumped at the side of the road, 1986 – 2012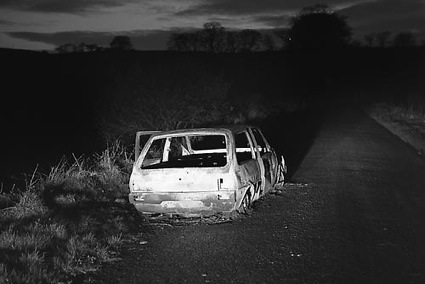 HEADLIGHTS, Border Road At Dusk, 1993 – 2012
Doherty, I keep reading, was born in the city, witnessed the Bloody Sunday killings from his bedroom window when he was 12, was later told by the media later that 'it didn't happen' and is still looking at the indelible marks that past violence has left on the local community.
Doherty, however, doesn't do documentary photography, he uses dark images to explore issues of surveillance and brutality but also the truth that a photo can both hide and reveal, the multiple meanings of an image and the blurring between fiction and non-fiction.
The voiceover of his new film, Remains, dispassionately describes three kneecappings. This form of punishment for serious offence was often carried out by paramilitary groups who imposed their own idea of "justice," especially at a time when police was regarded as the enemy.
The fictitious work is situated in Derry and it is based, said Doherty to The Guardian, on real events. Two of the kneecappings took place in the 1970s, the other is much more recent. "A father from a prominent republican family in Derry was told to bring his son and another boy, a cousin, to a certain place to be kneecapped." This was a punishment for drug use, an activity the IRA saw itself as policing.
"It had happened before that a father had been told to bring in a son to be kneecapped or expelled from the city or be murdered," Doherty said. "So I used these locations and the idea of the generational nature of the conflict, how it passes through families and how there is a vicious circle that people get caught up in."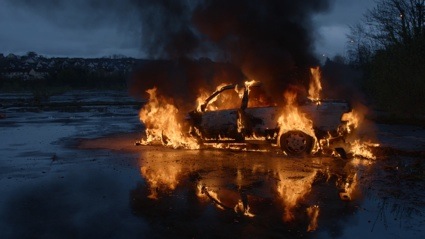 Willie Doherty, Remains, 2013. Video still
I very much enjoyed this retrospective of Doherty in his hometown but it could have been titled UNTOLD as well because the exhibition space contained so little information about the works. It was frustratingly intriguing.
A video profile of Willie Doherty. Directed by Vincent O Callaghan and produced by the Nerve Centre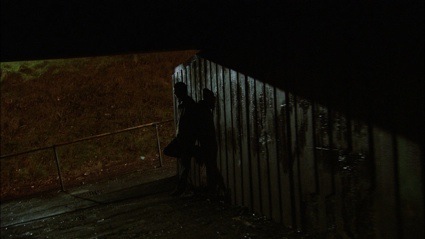 Willie Doherty, Ghost Story, 2007 (video still)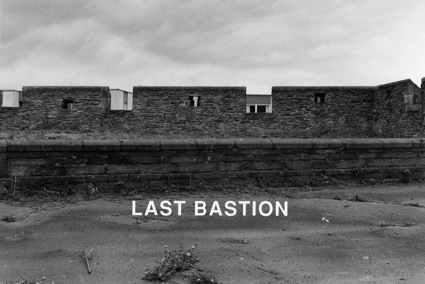 Willie Doherty, Last Bastion, 1992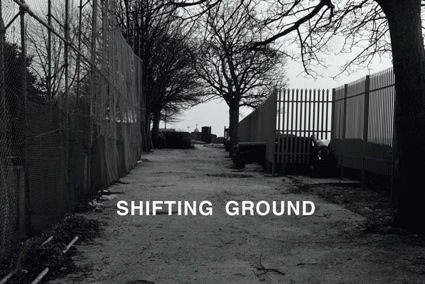 Willie Doherty, Shifting Ground (The Walls, Derry), 1991
Unseen is at the City Factory Gallery, Derry/Londonderry, until 4 January.
Related story: Donovan Wylie: Vision as Power.