Creative Characters, The MyFonts interviews, vol. 1, edited by Jan Middendorp (available on amazon UK and USA.)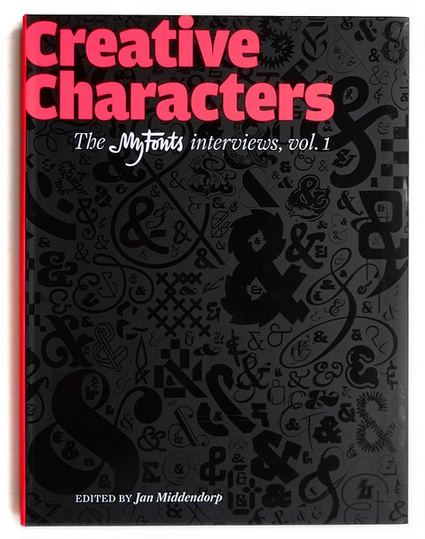 Book cover designed by Nick Sherman
BIS Publishers writes: Creative Characters is a collection of in-depth interviews with the most influential type designers in the business as well as up-and-coming young guns about the motives and methods behind the typefaces.
The list of designers include Jim Parkinson, Underware, David Berlow, Alejandro Paul, Veronika Burian, Rian Hughes, Cristian Schwartz and many more.
The interviews have been published before in the monthly newsletter sent out to 450.000 subscribers by MyFonts.com the world's largest web shop for digital fonts based in the USA.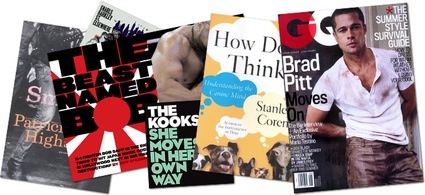 Samples of how David Berlow's fonts have been used in various publications
WARNING: Reading the interviews feels like being a peeping tom pressing his nose against the window panel of a private fetish club. I might not share the designers' craze for fonts but that doesn't prevent me from being curious about what's happening at their parties.

Detail of an informational graphic designed by Nicholas Felton making prominent use of Silas Dilworth's Heroic Condensed
Creative Characters is a collection of interviews with some 30 typeface designers, mostly from Europe and the Americas. Some have started designing fonts at a time when type design was 'not an option' neither as a course nor as a career. Jim Parkinson (whose interview i recommend most enthusiastically) remembers how he was paid with free pizza coupons and beers. Others have freshly graduated, some are even self-taught.
The interviewer and editor of the book, Jan Middendorp -a designer, writer and type critic author of several books on typography and graphic design- certainly knows how to make an interview compelling. Readers get an almost intimate glimpse into the daily life and challenges of each of the designers interviewed: how they started designing types, what their favourite font is, how the city they live in fuels their creativity, how they react to type trends, determine the price of a font, navigate between constraints and creativity. But by piecing the interviews together, readers also get lessons on common mistakes to avoid, the evolution of the discipline, the use of online networking tools, etc.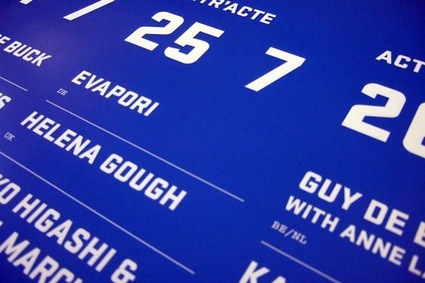 Print design by Allon Kaye using Eric Olson's Stratum
Having a look at the online archive of creative characters will give you an idea of the type samples, graphic designs, sketches and discussions reproduced in the book. The volume however provides additional material: much more illustrations, focus on a particular typeface and the history of its creation, etc. I must confess though that i couldn't find the "concise beginner's guide to type design by world-renowned specialist (and MyFonts collaborator) Adam Twardoch" promised by the publisher.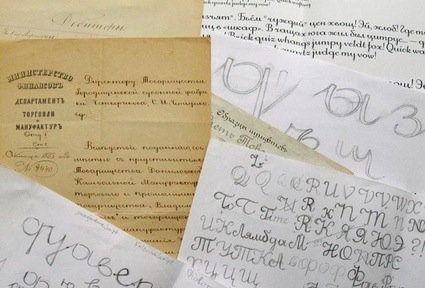 Source material and sketches for Vera Evstafiera's Dulsinea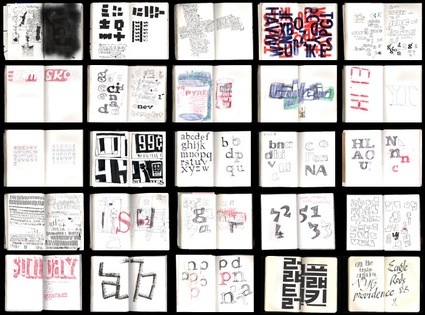 A collection of various pages from Cyrus Highsmith's personal sketchbooks