The Fingerprint Maze 2004, by Amy Franceschini, David Lu, and Michael Swaine, is an installation that raises awareness of fingerprinting and identity. It scans people fingerprints and translates them into a 3D labyrinth that can be navigated on screen.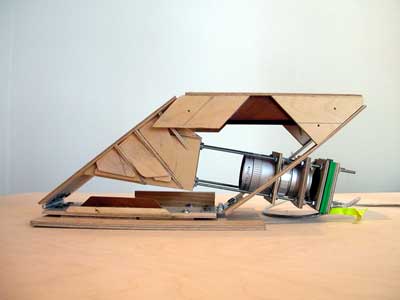 The fingerprint scanner uses a prism, a macro photographic lens, and a webcam to capture live video of your fingerprint.
A Processing application captures live video from the scanner and saves a convolved image to another computer running the Fingerprint Maze game where they are rendered in 3D. A translucent cube is placed in virtual space for each dark pixel in the image.

You can test it in San Francisco at the Pond gallery from November 20 till mid-December.