I had always wanted to go to the BIO·FICTION Science Art Film Festival in Vienna. In 2011, they launched their first edition with a call for short films that explored synthetic biology from all possible angles. Synthetic biology wasn't much discussed or even understood in mainstream culture at the time so there was something rather ground-breaking about a program that investigated the scientific field through panel discussions, art performances, workshops and film screenings. The second edition of the festival took place in 2014 and was even more ambitious. It also added a DIYBio/biohacking component to the discussion around synthetic biology.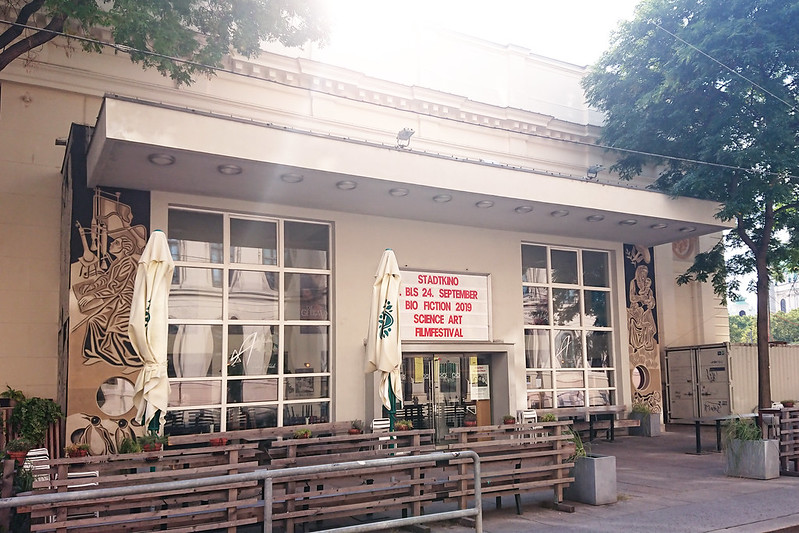 Entrance of the Stadtkino, venue of the Bio-fiction Science Art Film Festival. Photo courtesy of Biofaction
And hurray! I finally had a closer look at this pioneering festival last month when i had the chance to be part of the jury for the short films screenings. This time however, the focus of the festival brought the spotlight on neurotechnology, another scientific field that deserves to get more scrutiny and public debate.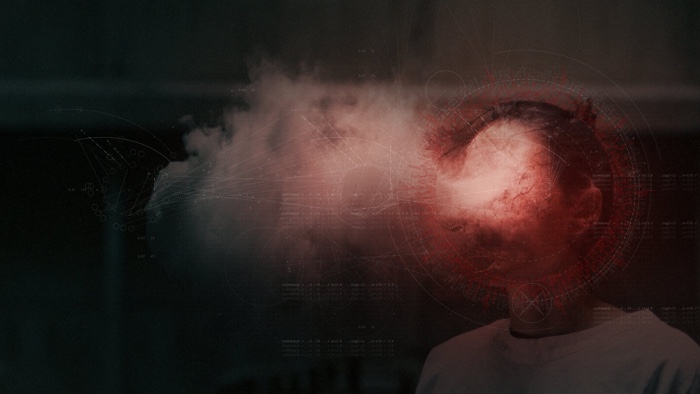 Frederic Plasman, The Auxiliary, 2018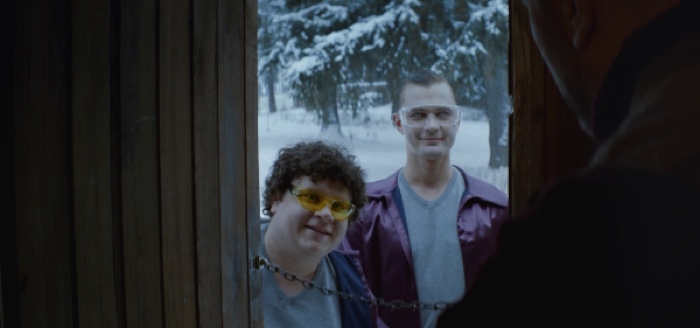 Alexandra Lupashko, 2050, 2019
Moving from medical field to personal enhancement, from non-invasive methods to implanted devices, neurotechnology has the potential to radically change our brain and bodies. It is not only treating brain diseases but it is also enabling soldiers, hackers and workers to supercharge and expand their cognitive abilities.
Today, brain-computer interfaces are mainly one-directional, giving people with brain injuries the possibility to communicate and even control tools. At the horizon, however, are implants with a bi-directional capacity that could answer transhumanists' dreams and merge the biological intelligence of the able-bodied with machine intelligence, paving the way for the rise of a new breed of "super humans."
Beyond the incredible promises and the potential for people with disabilities, the latest advances in neurotechnology thus come with a series of dilemmas and concerns:
What if the technology could also control or alter brain activity? What if our thoughts and other brain information were controlled or hacked? In a world in which the GAFAM (Google, Amazon, Facebook, Apple, Microsoft as they call them in France) and other private companies are gaining more and more insight into our lives, shouldn't we be worried that one day they might get even more access to cognitive data?
This year the festival offered screenings of both fiction films and documentaries but also panels and a Leonardo LASER evening that anchored the event into the current state of science.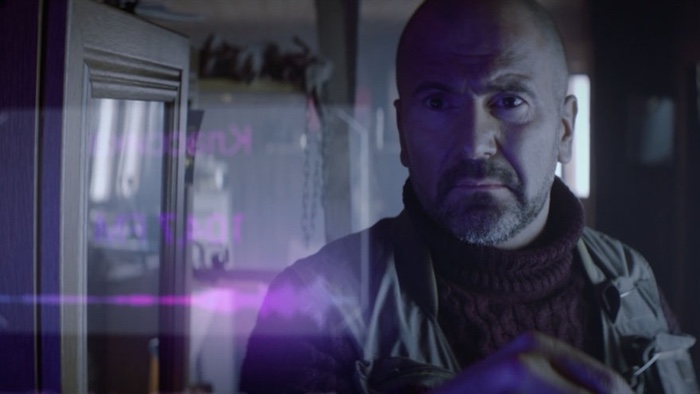 Alexandra Lupashko, 2050, 2019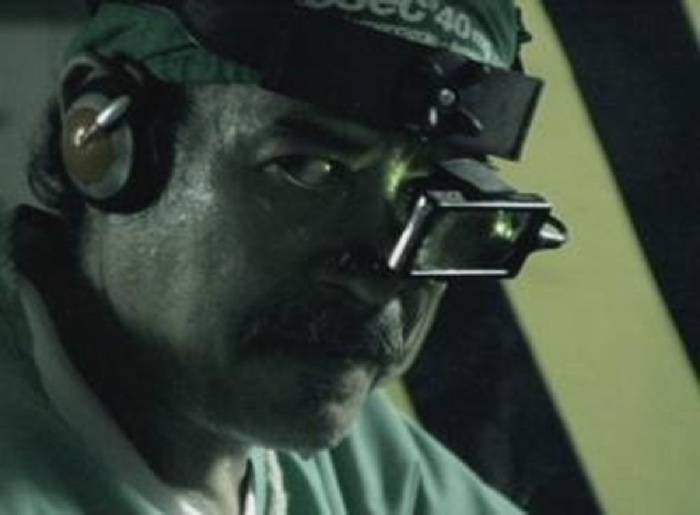 Tad Ermitano, Local Unit, 2006
The list of winners is over here. And below are some of the fiction films i found most interesting. I can't share each and every one of them, alas! as several of the best films are not publicly available online. Not even as trailers. Which is a pity because i'd have loved to feature the amazing comedy 2050 by Alexandra Lupashko or Tad Ermitano's 2006 haunting movie Local Unit.
Stay tuned for tomorrow's story, it will features the winning documentaries and sum up the theoretical and technical discussions we had in Vienna last month.
Sebastian Kuder, Adam and Eve Mk.II, 2019
Adam and Eve Mk. II propels the Biblical couple in a post-apocalyptic world from which humans have disappeared. Only their memories remains. They are uploaded into the artificial brain of a humanoid robot…
The short film is moving and aesthetically charming. Sebastian Kuder was inspired by the Immortality Drive – a memory device taken to the International Space Station in a Soyuz spacecraft on 12 October 2008.
The Immortality Drive contains a list of humanity's greatest achievements but also fully digitized DNA sequences of a select group of humans (Stephen Hawking, Stephen Colbert, Lance Armstrong, etc. Mostly white guys from what i could read); with the intention to preserve human DNA in a time capsule, should some global cataclysm wipe us out one day.

Christopher Satola, Connected, 2017
Christopher Satola, Connected, 2017
Connected, a short film by student Christopher Satola, exposes the daily life of a boy living in a near future world where all emotions are tightly controlled by artificial intelligence for humanity's own safety.
Andrew Wallace reading his story 'The Minus Four Sequence' at Virtual Futures' Near-Future Fictions on the theme of Autonomous Agents, 2019
This filmed reading from a Virtual Futures Near-Future Fiction event tells the story of what could happen to any of us when our AI assistants know far more about us than we do.
Victor Alonso-Berbel, Perfectly Natural, 2018
Perfectly Natural is set in a near future in which women can both have a successful, intense carrer and follow every step of the physical, emotional and intellectual development of their child. Unsurprisingly there are downsides to extremely sophisticated virtual parenting systems….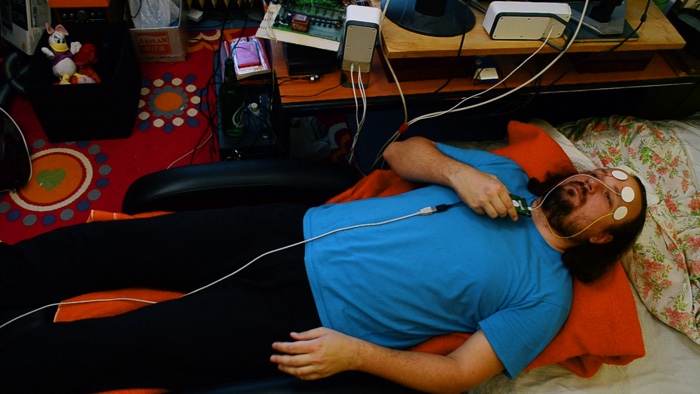 Andrei Thutat Ungur, Reboot, 2019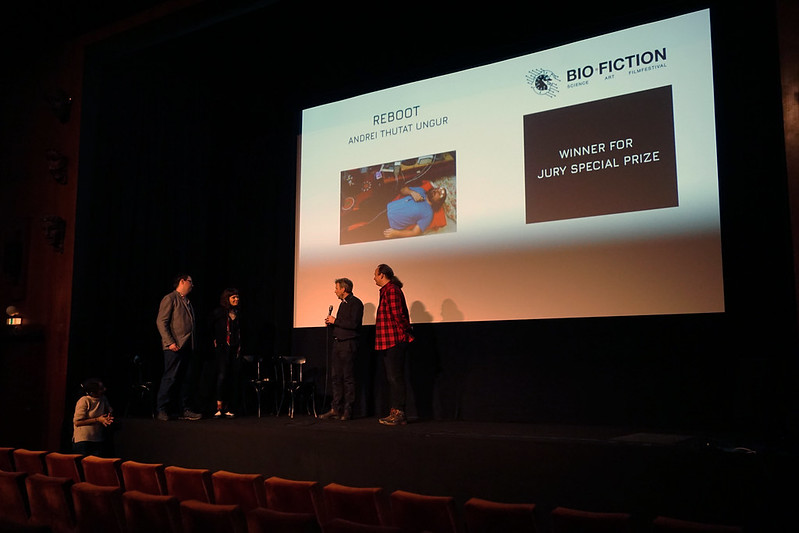 Andrei Thutat Ungur on stage at the Bio-fiction Science Art Film Festival. Photo courtesy of Biofaction
The jury prize went to Reboot. The short film follows a man who, unable to live with the ghosts and sorrows of his past, decides to erase his memory and start his life from scratch.
There are many reasons why we loved that film. First, it was zero budget. Andrei Thutat wrote, directed, filmed, acted, composed the music, edited, created VFX and CGI for several scenes and green screen animations.
It also showed the more "garage" and "bio-hacking" aspects of neurotechnology and how some people might want to experiment with their brain for various reasons. Just like some are already doing today using drugs of course but also electrical brain stimulation to sharpen their mind.
Frederic Plasman, The Auxiliary, 2018 (trailer)
A woman, feeling unfairly demeaned, is determined to fight against a system she can't see and regain some agency.
Julien Becker, Article 19-42 (trailer), 2019
Article 19-42 is a dystopian tale exploring the impact that technology has on our understanding of love and family. When machines perfectly mimic humans, will we feel the same emotions towards them as we feel towards our own flesh and bones?
Albin Glasell, In the Gap, 2017
A woman trapped inside a server room by a mysterious digital program must deal with manifestations of her past or "upload" herself to the server. I didn't fully understand the story but still found the film immensely watchable.
Javier Ideami, Erase Love, 2010-2018
I'm cheating here. Erase Love wasn't selected for the festival but i saw it while reviewing the entries for the jury. The film imagines a society where humans are undistinguishable from their machine counterparts.
The Bio-fiction Science Art Film Festival is organised by Biofaction, a Vienna-based research and science communication company with expertise in science communication, film production, technology assessment and the study of ethical, legal and social issues in emerging sciences and technology.