Been a bit disappinted by Talented, the work of young design graduate from Britain exhibited at the British Council. There were these two gems though: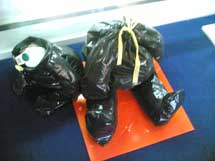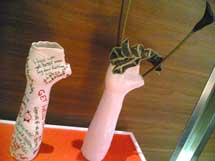 Bin Bag Bear, the lovely teddy bears made of garbage bags by Shay Alkalay and Sebastian Denver Hejna's Get Well Soon vases.
Now back to Milan's design porn. More tonight!
At the British Council, Via Manzoni, 38, Milan. My pics on flickr.