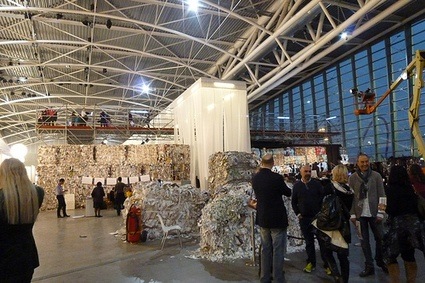 Another update from Artissima, the contemporary art fair taking place this weekend in Turin. There's vodka in the press bag, the art girls wear Melissa shoes, they still rock those pointy shoulder jackets, the men are strongly encouraged to make sartorial efforts, and photography seems to have fallen out of favour.
Meanwhile half of the public is either walking up and down the scaffoldings of raumlabor's life-size maquette of an experimental museum or relaxing with friends on the huge heap of smelly discarded clothes that the Berlin-based collective has 'erected' by the bar. When i saw the mountain of clothes from afar i actually thought it was a scaled-down version Christian Boltanski's Personnes at the Grand Palais in Paris.
raumlabor's construction -which you can find at the back of the exhibition space- was designed to host the fair's cultural offer, a program mixing dance performances, literature, film screenings and architecture. The idea is brilliant and the structure certainly attracts more passersby than the white rooms where the conferences usually take place.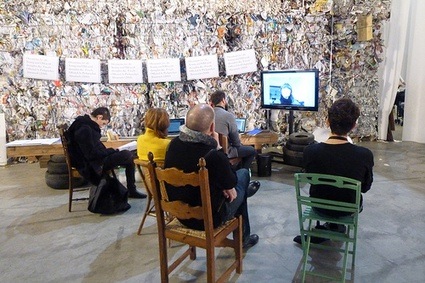 The House of Contamination forms a parallel architecture in clashing contrast both with the sleek volumes of the Oval building where the fair is hosted and with the squeaky clean walls of the gallery booths.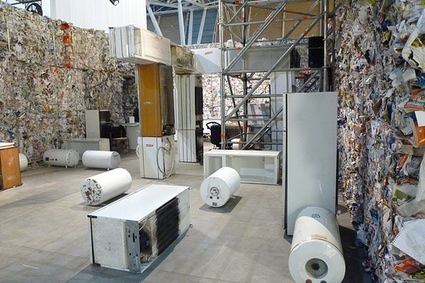 The walls of this experimental museum are built with compressed stacks of plastic, paper, metal, fabric and wood. All the material is recycled. The books of the library are kept inside disused fridges, tables are installed on top of upside-down washing machines. A huge fan intermittently blows wind that moves the fabric walls of the corridor. Up there, a rudimentary skywalk allows visitors to get a better idea of the architecture of the museum.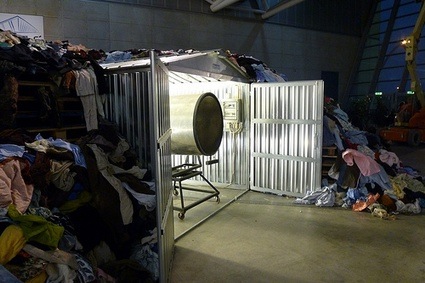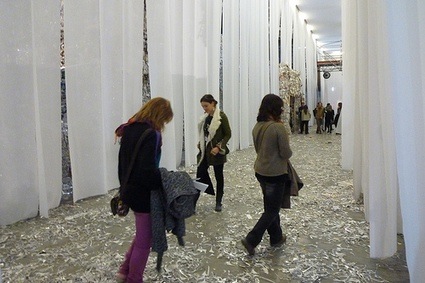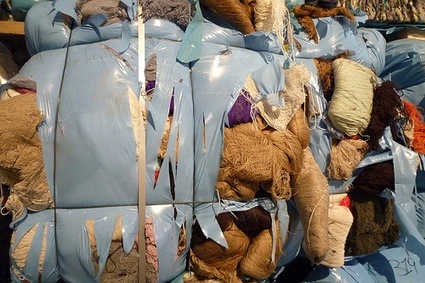 As the description of the House of Contamination states, all rooms are intercommunicating, the only dividing wall can move merging cinema and theatre, simultaneously sealing the literary salon.
Let's see if this experimental museum gets a life beyond the 4 days art fair.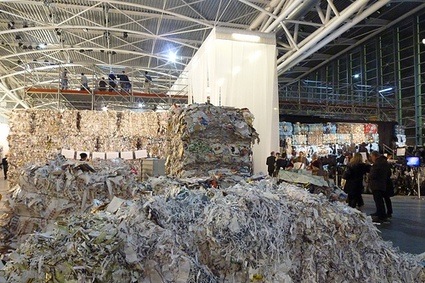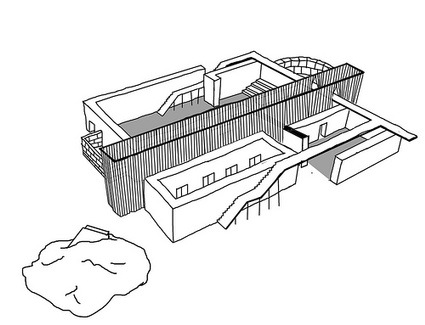 raumlabor, House of Contamination, 2010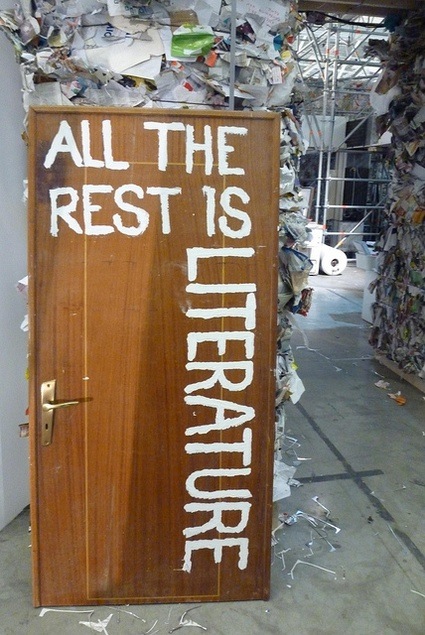 Abitare has interviewed members of raumlabor about the House of Contamination.
More images of the House of Contamination.