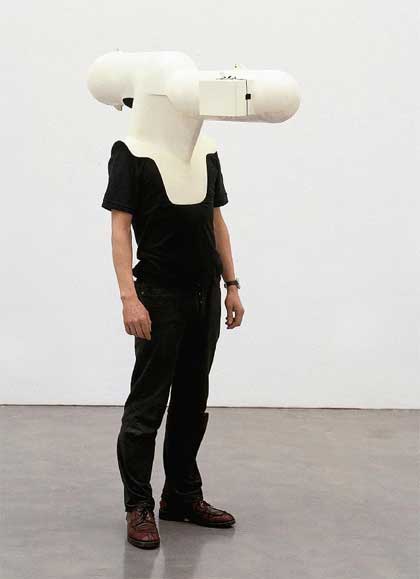 TV-Helmet (Portable living room), 1967
Prototypes, a series of sculptures made in the '60s by Walter Pichler, explore the overlap of architecture/design/sculpture. The materials (polyester, Plexiglas, PVC, aluminum, inflatable elements) used by the Austrian artist were new at the time.
Pieces such as TV Helmet (image above) and the Small Room (Prototype 4) thematize new media such as TV and telecommunications.
Related: Surroundings Defend System.
Via the online and increasingly good PDF magazine Mouse.