The Design Academy Eindhoven's show was so good last year that one of my first stop at the Salone del Mobile in Milan was to check their works (at the Facoltà Teologica dell'Italia Settentrionale.)
The show is called Post Mortem and revolves around the rituals surrounding death and funerals.
Hilde Koenders's Bleeding Till Death features plastic blood transfusion pouches filled with dye that is slowly absorbed by the flower, taking care of the plant while making even more tangible its passage from life to death. The flowers are also laid in horizontal position, like a bed-ridden patient.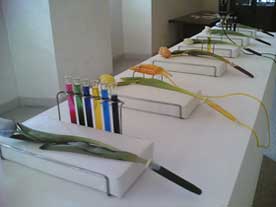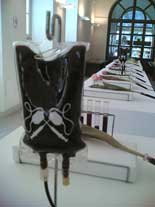 Merel Vantellingen investigated the possiblity to create objects that use cremation ashes. Just like LifeGem presses ashes into a "memorial diamond", Vantellingen imagined to make graphite out of carbon so that the deceased can get a second life as a pencil. The pencil is part of a spinning top, that leaves mysterious messages after it starts spinning.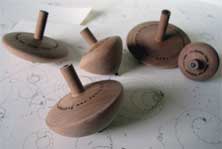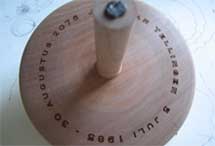 Another of her ideas was to use the LifeGem diamond not as a piece of jewelry but to play a record. To get a sound from a record, no more is needed than a membrane and a needle. The packaging of the needle and membrane can become a recordplayer. To hear the sound, turn it by hand.
Alternatively, the ashes could be turned into huge pieces of chalk.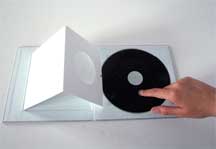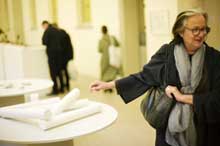 Marije Vogelzang had set up a (very smelly) White Funeral Lunch with witloof, cauliflower, bits of bread, asparagus, etc.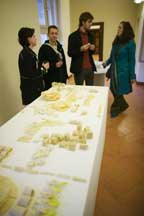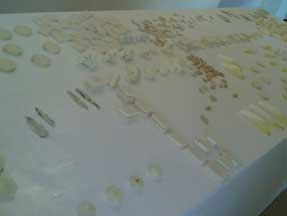 First image of the White Lunch and Lady showing the pieces of chalk by Claus Lehmann. Spinning top and recordplayer pictures from Merel Vantellingen's website. My images on flickr.