Online grocery PeaPod is allowing its customers to buy their greens via mobile phone.
Each time the client wants to eat one product bought from Peapod, he makes a picture of the barcode and the information is transmitted via Bluetooth from the mobile phone to the computer. Then the computer updates his shopping list on the PeaPod website.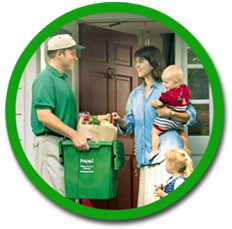 Found in Noticias (in Spanish)
English version in Blueserker.