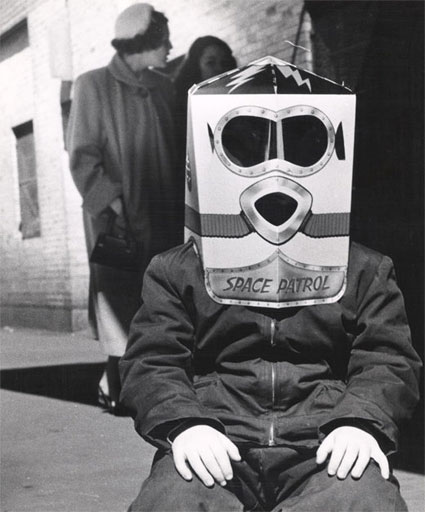 Space Patrol, ca. 1954
A few steps away from Piazza Duomo in Milan is the medieval Via Mercanti, a pedestrian area which includes Palazzo della Ragione. Founded in 1228, the brick building remained for hundreds of years the centre of the city government and trade.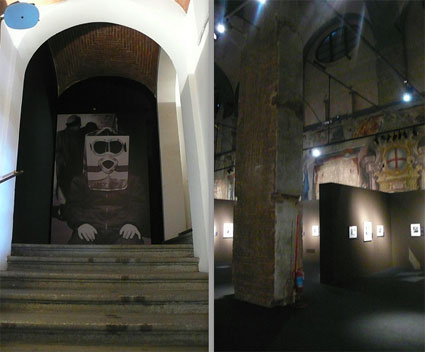 Disused for some time, the stunning palazzo has been recently revamped to host Unknown Weegee, an exhibition of some 100 photos dating from from 1937 to 1964 and three videos shot by the notorious night-crawler. Large panels hide and protect most of the walls but the contrast between the old frescoes remaining on the walls and Weegee's pictures worked extremely well.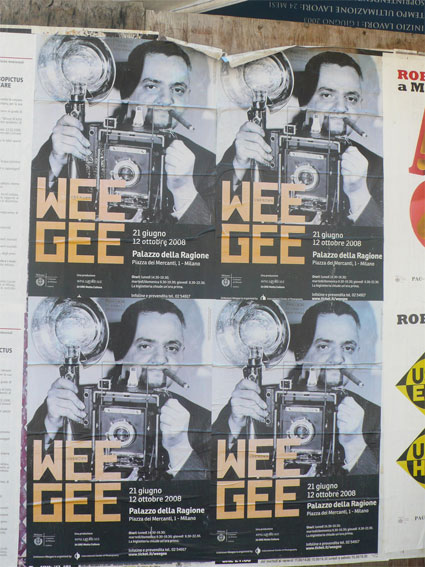 I thought i knew Weegee, the New York photographer who set up his sleeping quarters, photo lab and office inside his two-seater car. The man who listened to his police and fire department shortwave radio while he was in bed. 'Weegee the Famous' who lurked around the darkest corners of Manhattan on the lookout for the next crime, the looming car crash, the upcoming scandal, the starlet sneaking out of the ball room. The guy with a massive camera and a big cigar who always manages to take his subjects off guard.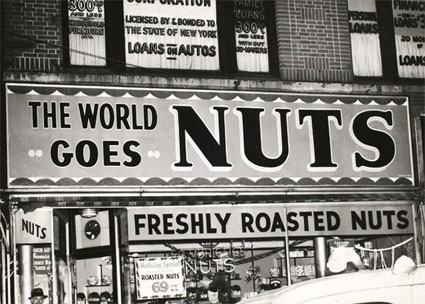 The World Goes Nuts, ca. 1943
Unknown Weegee proved me wrong. Of course Weegee did crime scene and villains, he documented life in the city from the 1030s Depression to the postwar period, but he was also keen on bringing into light urban social issues. In 1940, Weegee joined PM, a daily paper conceived as a liberal crusader to fight against oppression, to advocate for the rights of unionists, Jews, and African Americans (text by curator Cynthia Young.) Some of the photos pertaining to this series are deeply moving. I couldn't find any digital version of it online (actually i can't find most f my favourite picture online, which justifies the title of the exhibition after all), but there was one stricking 1941 picture showing a Washington movie theatre divided by a partition: one side of the theatre was reserved for the white and the other for black people. Elsewhere were the homeless, the immigrants, the riots in Harlem, daily tragedies, racism, people struggling to make ends meet, etc.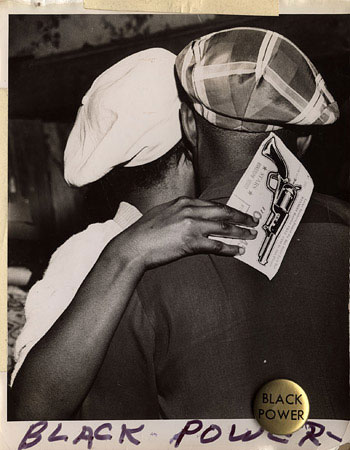 Black Power, 1951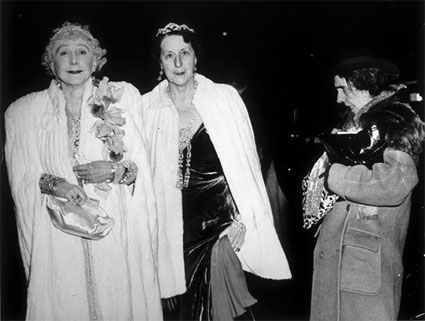 The Fashionable People [harassed by the homeless], 1943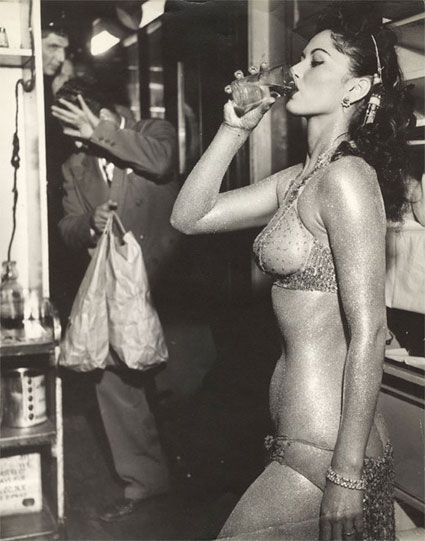 The Gold Painted Stripper, ca. 1950
Unknown Weegee: cronache americane runs at the Palazzo della Ragione, Milan, through October 12, 2008.
Photo galleries in kataweb and Panorama (sorry!). The exhibition was shown two years ago in Manhattan, the the new york times has a slideshow and so does the International Center of Photography where all the photos come from.
The NYT has a short video on Weegee.