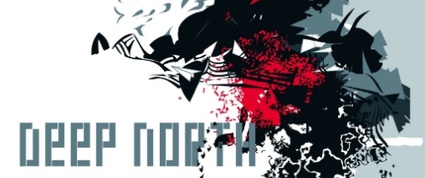 The 2009 edition of Transmediale has been by very far the gloomiest i've ever lived. Nothing to do with the quality of the programme, the works selected for the exhibition or anything that could be blamed on the organization. I just didn't manage to make it to Berlin until the last day of the festival. Transmediale was the event where, 5 years ago, i discovered new media art, it's the place where i meet the new media art crowd of Europe, that's where we talk, exchange views about the new direction taken by each edition, disagree and sometimes change our minds. Transmediale is not the biggest new media art festival but, in my experience, it's the one where the most meaningful discussions take place. So here i was on a Sunday, last day of the festival, arriving at the Haus der Kulturen der Welt, looking for friends who had all vanished from the premise and feeling immensely stupid. The conference was over, the artists were busy enjoying their last day in the city before dismounting their installation and because my mind was still completely wrapped up in the workshop i had just left, over there in sunny Alicante, i felt disconnected. I did my duty, i visited the exhibition, walked through some presentations and left for some new adventures.
Then something happened. You know when you go and see a movie, walk out unconvinced but over time that movie grows on you and you catch yourself talking about with other people? Something similar happened with Transmediale. I just flipped through my notes, photos and the catalogue and realized that that damn Sunday had to be re-appraised.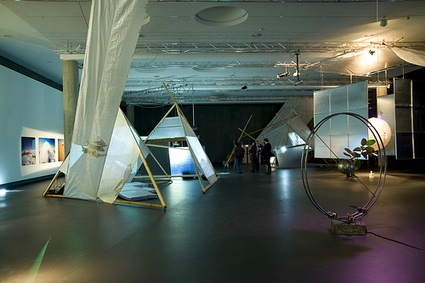 View of Transmediale Award exhibition 'Survival and Utopia: Visions of Balance in Transformation '. Image courtesy Transmediale
This year's exhibition, titled, Survival and Utopia: Visions of Balance in Transformation, was all about climate change, its symptoms, contexts and possible outcome. And because Transmediale is a festival about new media art the delicate and sometimes absurd relationship between nature and technology was at the heart of the reflection.
I've seen a fair number of exhibitions that engaged with a similar theme over the past few years. Issues of climate change and other eco-conscious topics have been explored time and time again and although there were some good projects at Transmediale, how can the sum of them compare to exhibitions where the medium, new or old, did not play such a key role? That said, i know i had a very partial view of the event, i missed the performances, the lectures and, as i mentioned above, the discussions that they never fail to generate, so don't mind me too much, ok?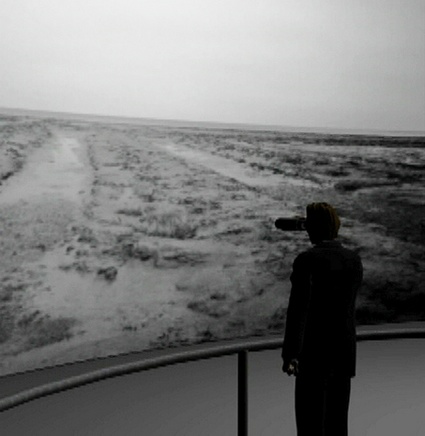 Petko Dourmana – Post Global Warming Survival Kit. Photo: Petko Dourmana
Post Global Warming Survival Kit by Petko Dourmana propels visitors into nuclear winter. A nuclear war, it is predicted, would prompt extremely cold weather and reduced sunlight for a period of months or years as large amounts of smoke and soot would be injected into the Earth's stratosphere.
Post Global Warming Survival Kit is a two-channel-projection but because you supposed to walk through a space covered in ash, you have to wear night vision goggles if you want to see it. The images shows pictures of the North Sea as an apocalyptic scene.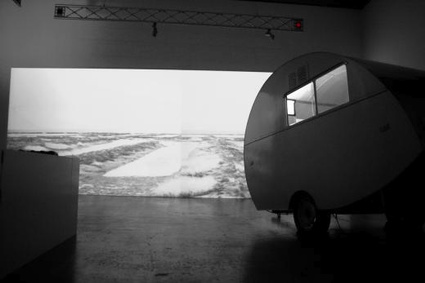 Petko Dourmana – Post Global Warming Survival Kit. Photo: Petko Dourmana
What you can almost distinguish with your naked eyes though is a 1930s caravan. You will need to don the night vision goggles to see that it contains basic living goods, and technical equipment so that contact can be made with any other survivors who might be out there somewhere.
The artist 'provides the viewer with the opportunity to experience other visual worlds or parts of our reality which would remain invisible without technical aids. Without technology, we would be blind in an ash-covered world. Dourmana ironically perceives the "nuclear winter" as the only concept which man has come up with to prevent global warming: a dystopic look at politics and our future.'
More images.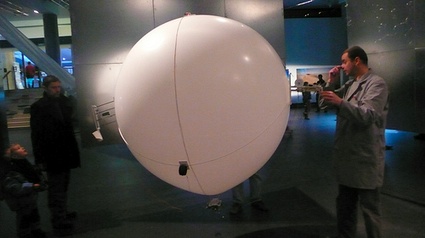 Jana Linke's Click & Glue was the absolute crowd-pleaser of the show. A big white balloon filled with helium moves and floats through the air and within the perimeter of a small room. The balloon is connected to a nylon thread and a mechanism that distributes glue. As the balloon moves and bounces against the walls, it leaves a small deposit of glue that momentarily functions as an anchor before the balloon continues its movement through the space. Thread by thread, the installation generates a web that eventually entangles the balloon and prevents it from moving. In this way, Click & Glue becomes responsible for creating a network that locks itself in. I didn't get what all that was about but, Lord, was it lovely to witness it.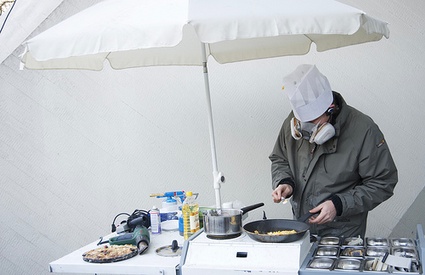 Urs Dubacher – specialità di silicio. Photo: Jonathan Gröger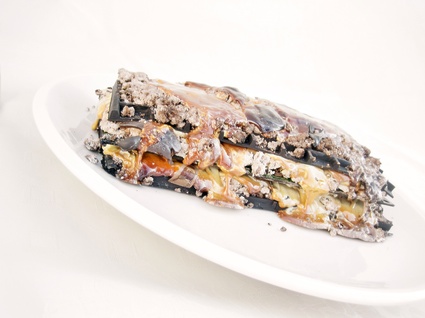 Urs Dubacher's performance Specialità di Silicio, melted-down hardware is turned into almost edible-looking food. In his mobile kitchen, similar to the one of a takeaway vendor, the artist melts bits of computer hardware into realistic-looking culinary meals. His work reflects on our so-called 'throwaway society', commenting on recycling, the exploitation of electronic products, and technology's seemingly unstoppable development.
More images and videos.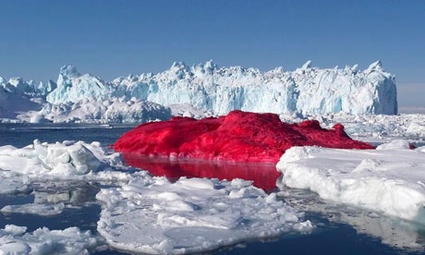 In Trilogy, Marco Evaristti travels to various parts of the world to comment on the themes of territorial boundaries and environmental pollution. Using fruit color and fabric, Evaristti spray-painted red an iceberg in Greenland in 2004. In June last year he was arrested while trying to perform a similar trick on the peak of Mont Blanc which didn't prevent him to head off to the Sahara and turn a dune red.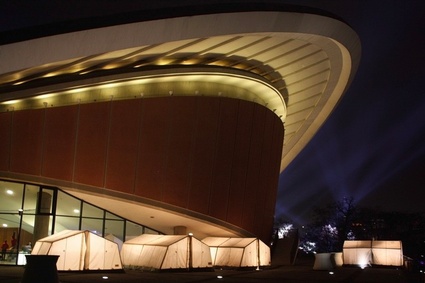 The Transmediale Camp by Raumtaktik used only recycled materials to build shelters. The material was given away on the last day of the exhibition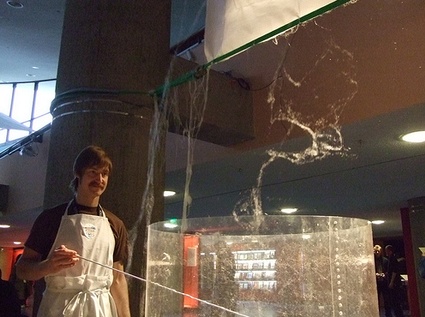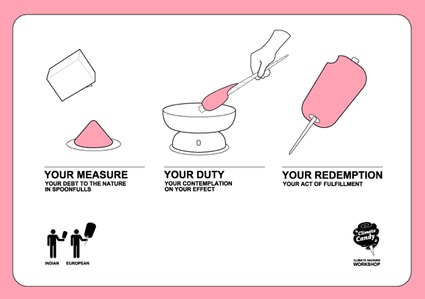 Oh! was about to forget: I did get to see some results of the Climate Hack workshop that playfully reframe the issues at stake using methods outside the traditional political rhetoric. One of the projects developed proposed visitors to make and bake candy based on their own carbon footprint. The impact of your country is symbolized by spoonfuls of sugar. One spoonful can be removed or added to the total amount based on the estimation of your life style. The more you use the earth resources the bigger the candy you have to face.
Hop! My picture set on flickr. Image on the homepage is 5VOLTCORE / Christian Gützer (at) – Grow – Fruits of Kronos (2007.)
Also exhibited at transmediale: Extreme Green Guerrillas, Tantalum Memorial.