A couple of projects displayed at RCA Design Interactions's show are heading towards some new and extremely interesting directions this year.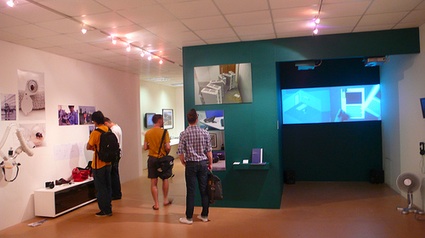 View of the exhibition space
Toys, by Tommaso Lanza, was initially inspired by the fall of American energy company Enron. The scandal that shocked America so deeply it was turned into a musical and a documentary film.
By December 31, 2000, Enron's stock was priced at $83.13 and its market capitalization exceeded $60 billion, 70 times earnings and six times book value, an indication of the stock market's high expectations about its future prospects. The company was also rated the most innovative large company in America in Fortune's Most Admired Companies survey. Almost a year later, plagued by its questionable business model, clumsy accounting, financing maneuvers, and failure to hide any further its critical state of affairs, Enron's stock price fell to $0.61. The day Enron filed for bankruptcy, employees were told to pack up their belongings and were given 30 minutes to vacate the building
Lanza's project brings us to 2005. A fictitious company he calls ENT International has filed for bankruptcy protection under Chapter 11 in the U.S. Bankruptcy Code. It progressively closes or sells all of its international operations.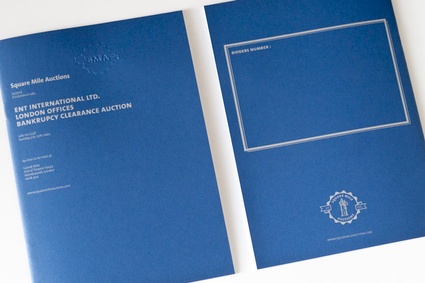 Square Mile Auctions' original catalogue from 2005
The quick collapse of the company led to a fire-sale of most of ENT's assets. In the months following the Chapter 11 filing, the liquidation team split the enormous sale across a number of auction dealers. Lanza created a photographic essay of some of the items surfaced by the bankruptcy auction, some of them perfectly mundane (executive chairs, workstations, gold balls and clubs, luxury cars, a range of sat nav, etc.), others fictitious. They are listed in the catalogue of an auction that dealt with low to mid-valued items and leftovers from previous auctions; despite the low-key of the sale, the dealers got their hands on a few items which were sold at much higher prices than originally expected thanks to their unique nature.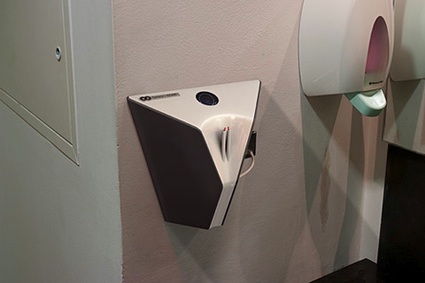 Narcotic vaporisers featuring biometric identification via an integrated IriScan system. The double nozzle system is automatically sanitized after each use (digitally rendered model)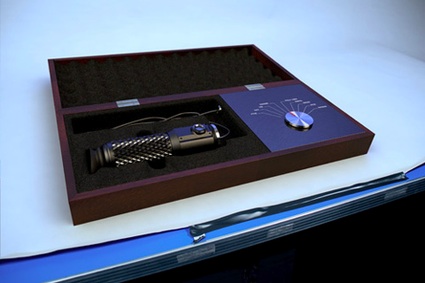 Viewfinder probably owned by a small number of executives and used for monitoring stocks and other financial products too sensitive to be displayed on-screen or retrieved on the company's computers (digitally rendered model)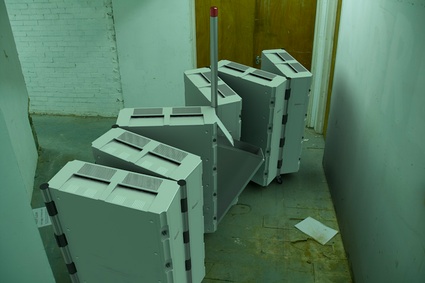 Item 987V: six rapid deployment emergency shredders featuring MicroCut technology and dual feed which makes mass shredding much faster and efficient (digitally rendered model)
The unabridged reprint of the SMA auction catalogue brings page after page a series of clues about the arcane and at times scandalous inner workings of a large corporation. It brings the keen observer one step closer to unravelling the secrets behind one the biggest bankruptcies in recent times.
The Royal College of Art Show is open every day from 11amd to 8pm until July 5, 2009.