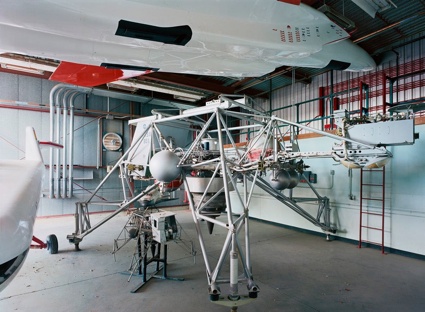 Thomas Struth, Research Vehicle, Armstrong Flight Research Center, Edwards, 2014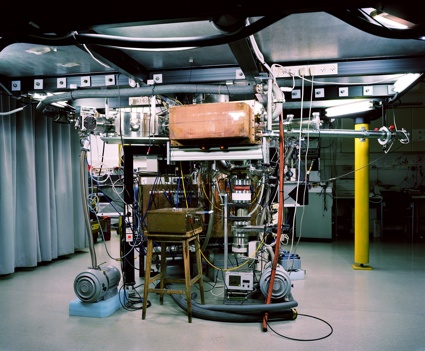 Thomas Struth, Z-Pinch Plasma Lab, Weizmann Institute, Rehovot, 2011
If you're in London, drop by the Marian Goodman Gallery (and do it asap because the show closes in a couple of days.) They have a spectacular exhibition of new works by Thomas Struth.
There are two different bodies of work on show. One is the photo series made in Israel and Palestine as part of This Place, the other uncovers places of scientific and technological research in California. I'm not going to surprise anyone if i write that i entered the show to see the Palestine/Israel photos. However, the images left me a bit cold. They are definitely not tourism board material and are impressively made but they have a sense of déjà vu.
Which left me with the six photographs of scientific research spaces. The large format images are mesmerizing. They convey the fascination we have for instruments that embody scientific and material innovation but distract us from the calls for social and political progress.
Struth said: It is clear that the contemporary human imagination is more easily fired by the pyrotechnics of science and technology rather than by the difficult, and perhaps now historically discredited, negotiation of political ideals. I wanted to open the doors to some of these unseen places in order to scrutinize what our contemporary world–what we–create, depicting plasmaphysics and chemistry, ship- and oil rig-building, space shuttle repair, architecture, etc., as what our minds have materialized and transformed into sculpture.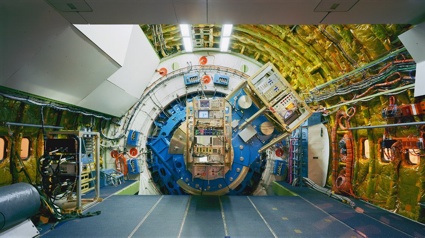 Thomas Struth, GREAT, Armstrong Hangar 703, Palmdale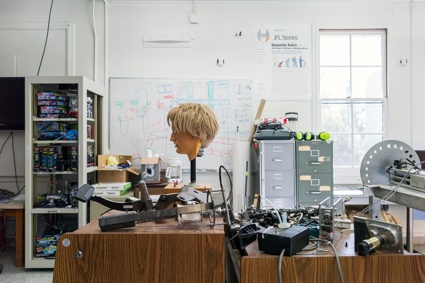 Thomas Struth, Polymer Head, JPL, Pasadena
Thomas Struth, Epitaxy, JPL, Pasadena, 2014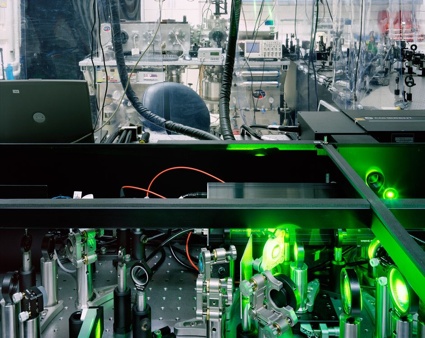 Thomas Struth, High Harmonic Generation Spectrometer, Weizmann Institute, Rehovot, 2009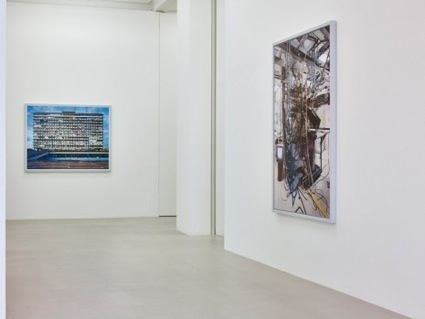 Thomas Struth, Installation view, Marian Goodman Gallery, London
The following images are not part of the London exhibition, but i'm on a tech porn roll and see no reason to stop half way: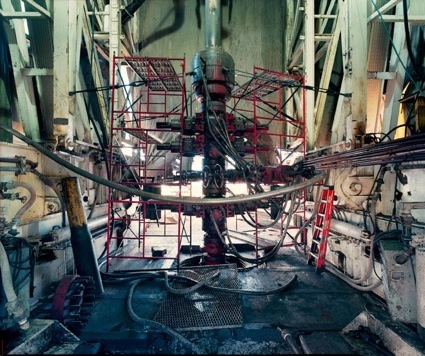 Thomas Struth, Blowout Preventer, Mountrail County, North Dakota, 2010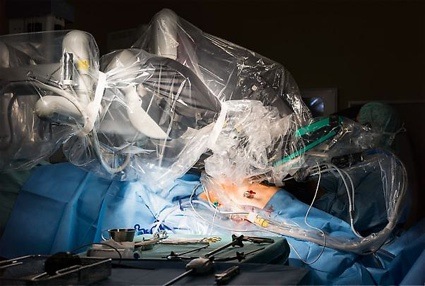 Thomas Struth, Figure, Charité , Berlin, 2012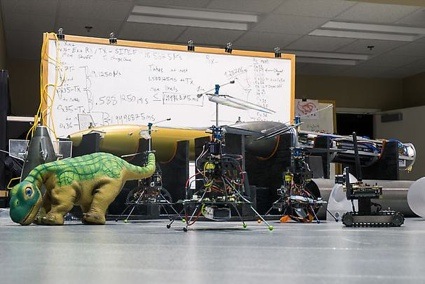 Thomas Struth, Table 1, Georgia Tech, Atlanta, 2013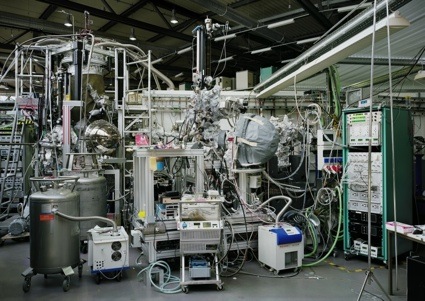 Thomas Struth, Measuring, Helmholtz-Zentrum, Berlin, 2012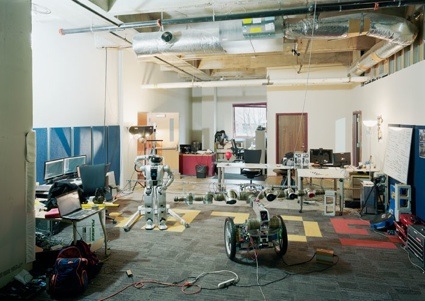 Thomas Struth, Golems Playground, Georgia Tech, Atlanta, 2013
Thomas Struth's photos are at Marian Goodman Gallery, London until 6 June 2015.