Images from the International German Beard Championship in Hesel.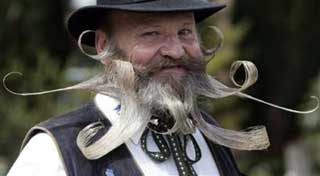 Previously: Bearded Germans triumph in Berlin.
Get the lowdown on beards and moustaches with the blog of Phil Olsen, Founder and captain of Beard Team USA. Upcoming Beard Events include: May 16, 2006 — New York City Beard and Moustache Championships.