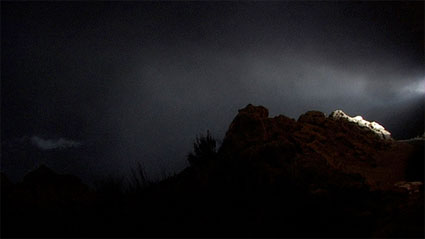 Ergin Çavusoglu, Fog Walking, 2007
LABoral Centro de Arte y Creación Industrial in Gijon (SP) cultivates the art of coming up with unexpected exhibitions. The moment you believe you can safely define it as 'center for new media art', they inaugurate 1. a show on experimental design and 2. an exhibition of projects that record or evoke a series of actual or imaginary journeys, either through the local landscape of Asturias, or through a comparably remote and mountainous terrain. I like that. I don't want new media art to be segregated in a cage, no matter how shiny and alluring this one might be. I might come back on the design exhibition later on but let's have a look at There is No Road (the road is made by walking).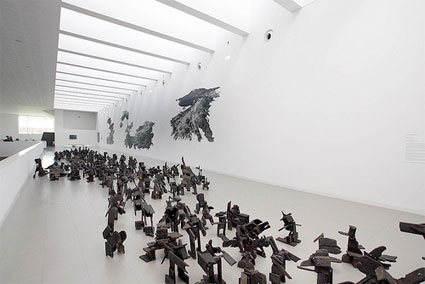 Annabel Howland, Separated Flow (Between Mountains and Sea), 2008 and Lutz & Guggisberg, Population, 2007/2008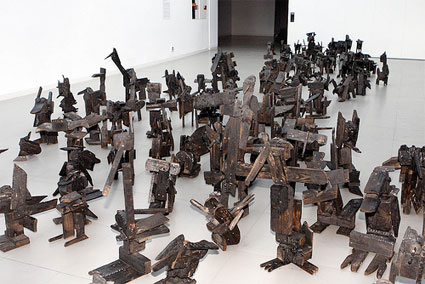 Lutz & Guggisberg, Population, 2007/2008
Taking its cue from the famous lines of the poet Antonio Machado and the proximity of the Camino to Santiago , There is No Road calls forth intimate and long walks towards culturally significant locations or more daring and stray journeys towards the wilderness, the unknown, the challenging.
There is No Road gives the public the opportunity to witness LABoral's role as a producer of art and culture as approximately half of the works by fourteen international artists featured in the exhibition have been commissioned by the art center itself.
The exhibition is a tribute to the sublime majesty of Asturias's landscape and other mountain scenes. It transmits a sense of isolation, reflection and affinity with the untamed nature, it evokes a 'spirit of place' that no man has ever managed to tarnish. In doing so, the exhibition conjures the great Romantic tradition of landscape that emerged in the second half of the 18th century in Western Europe.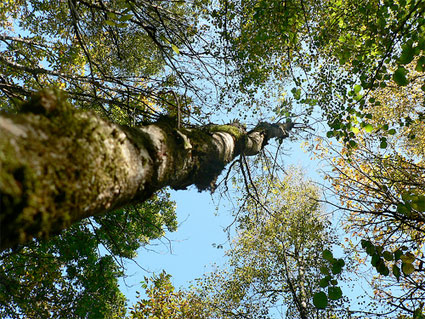 Roberto Lorenzo, La Ruta
This Romantic viewpoint is both the strength and the weakness of There Is No Road. At a time when every artshow dedicated to nature offers an opportunity to comment on or simply survey the contemporary culture of mass tourism, the many bruises inflicted on the environment or the way it is recklessly exploited, this show quietly rises above such concerns.
There is No Road is a refreshing but also unnerving case of Romanticism in the age of locative media and ecological drama. Sentiments prime over reason and while the absolute beauty of mountain landscape is splashed all over the screens, one can't help but marvel that the relationship between men and an almost Arcadian landscape can still be so picturesque.
That being said, the selection of art works is extremely good. Here's just a couple of them:
0°00 Navigation documents Simon Faithfull's eventful, irresistibly tongue-in-cheek, and never deviated dérive along the line of the meridian through the East of England. Guided by a GPS device, the artist has to jump walls and fences, face cliffs, swim through icy waters in order to follow an absolutely straight trajectory.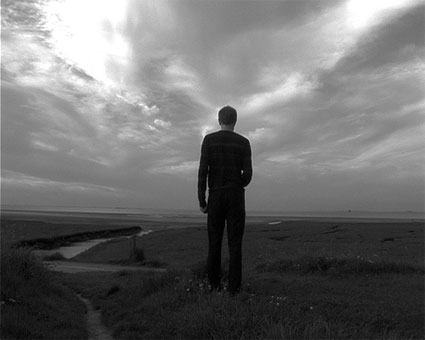 Simon Faithfull, 0°00 Navigation, 2008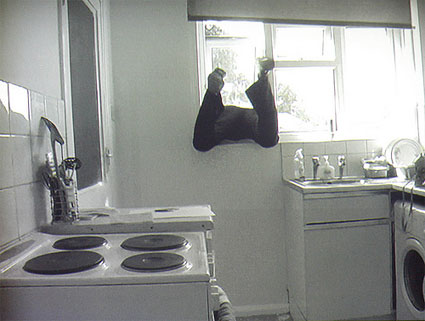 Simon Faithfull, 0°00 Navigation, 2008
Axel Antas' Structure for Birds were photographed in the Catalan Pyrenees. In this interventions within the landscape, the artist built delicate structures for birds on top of cliffs reaching into the sky. They look poetically absurd and fragile, lost in a landscape that seem endless and about to swallow them.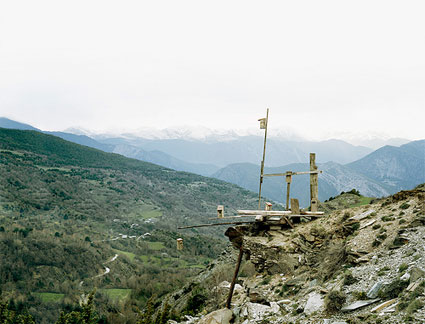 Axel Antas, Structure for Birds (Horizon), 2007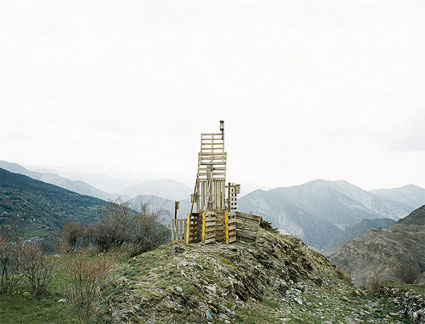 Axel Antas, Structure for Birds (Pyramid), 2007
All images courtesy LABoral Centro de Arte y Creación Industrial .
There is No Road (the road is made by walking) is curated by Steven Bode, Director of Film & Video Umbrella in London. It runs until March 16, 2009.