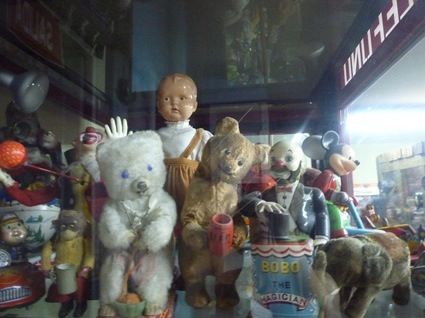 Postopolis was not all conference and free booze. One morning, a small group of Postopoleros set out to walk to the Colonia Doctores, a neighbourhood famous for its high concentration of vehicle theft and chop shops.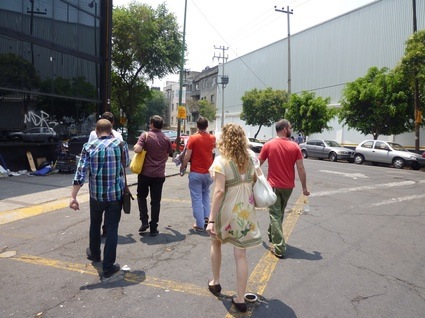 The cars we spotted in the area were quite something indeed.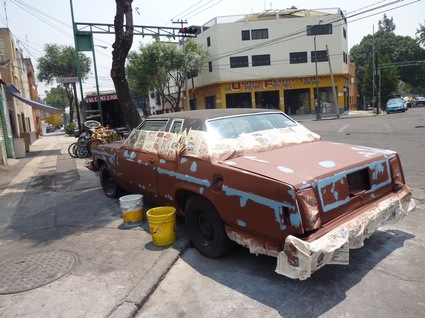 Our destination, however, was the razzle-dazzle Toy Museum.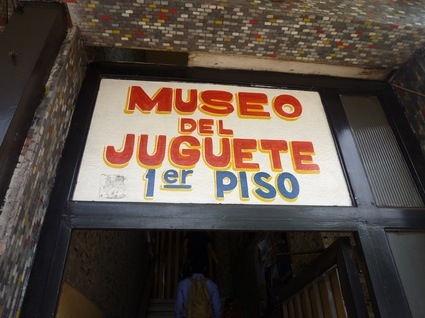 The MUJAM (Museo del Juguete Antigui de México) is a private collection founded in 1955 by Mexican architect Roberto Shimizu. Most of the toys were recovered from flea markets, bazars, suppliers, etc. They range from antique toys from the late 1800's up to popular plastic action figures, dolls and baubles from the '70s. Some of them are a bit uncanny….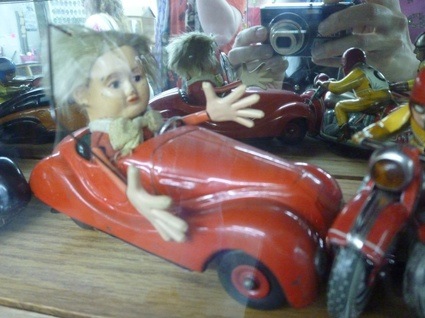 Dozens of thousands of toys are exhibited. A few millions are kept in a collection until they emerge to be used in thematic exhibitions. One of the greatest prides of the collectors is that the toys are displayed in quirky and original displays such as a renovated electricity transformer from the '40s, a space ship that used to be part of a fair ride, an old drugstore case, an aquarium, etc.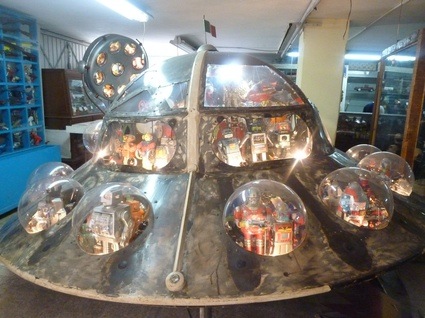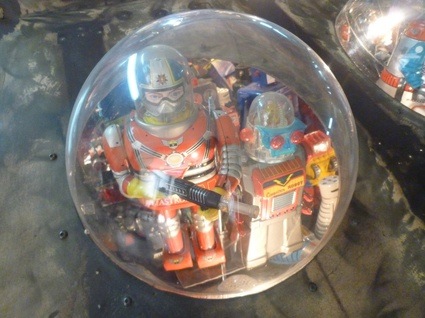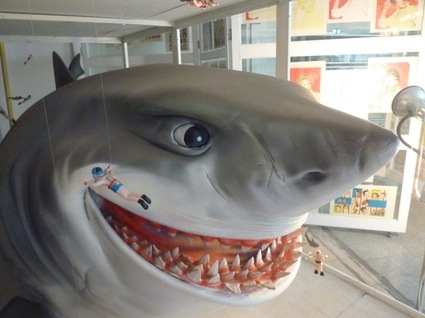 Luchadores dolls dressed as Barbie: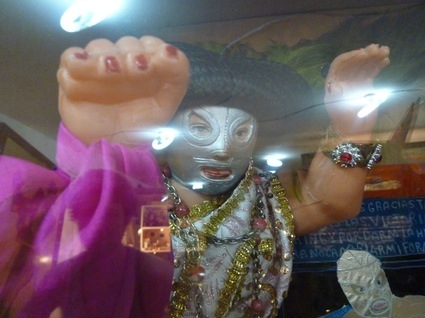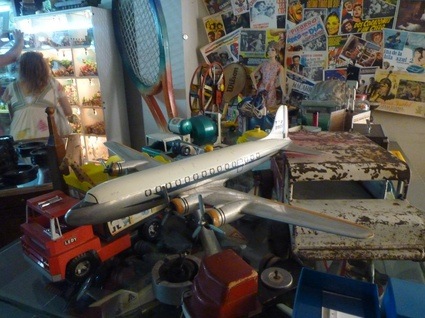 Shimizu's son, Roberto Shimizu Jr. left his work as an architect to assist his father in the museum. We've been very lucky to have him guide us through the many rooms of the museum.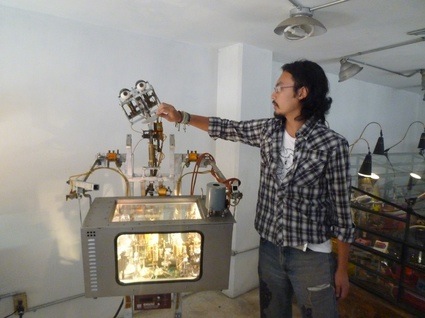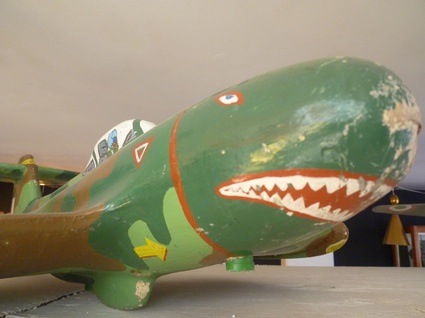 The collection of G.I. Joe from all over the world (with an emphasis on the Chuck Norris looking Mexican G.I. Joe) is particularly impressive and valuable: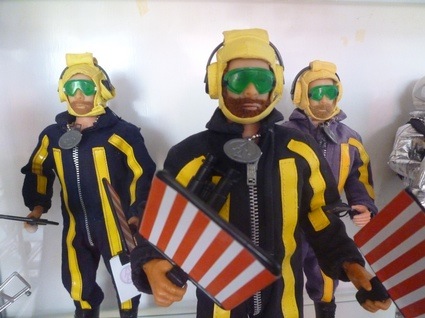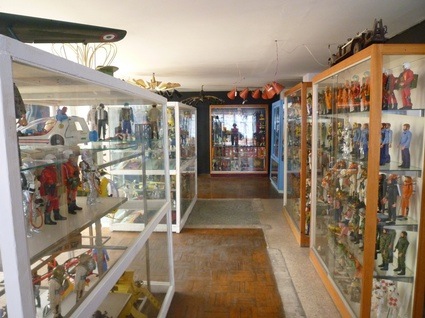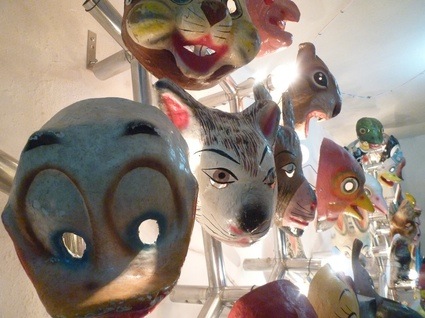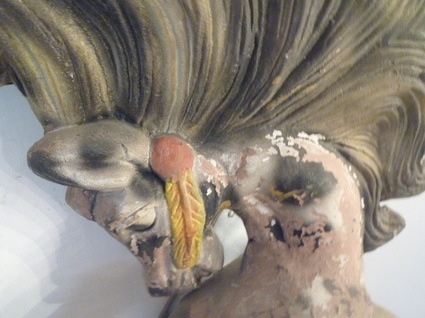 Alba Mora's video A Mexican Toy Story
This 4m high masks used to grace the entrance of a music hall and hosted a pianist in its mouth.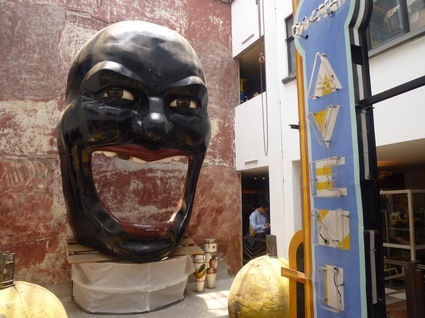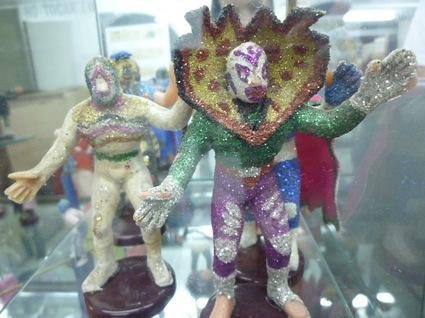 Along with hundreds of toys referencing the lucha libre culture, the museum exhibits Shimizu's fabulous collection of artefacts that have belonged to mythical luchador Santo: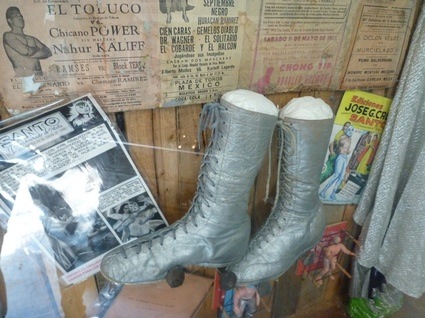 I can't believe anyone could ever be bored in Mexico City but if that ever happens to you, you know where to find a bit of entertainment.
More images in my flickr set.