The SoundSleeves project by Vincent Leclerc uses the sleeve as a musical instrument.
These sleeves are sensitive to physical contacts. When the wearer flexes, touches or crosses his arms, a sound is synthesized within the sleeves and output through miniature flat speakers.
The electronic circuit in the sleeves is constructed of metallic silk organza (for contact switches and grounding elements). Simple sewing techniques stitch circuits with conductive yarns.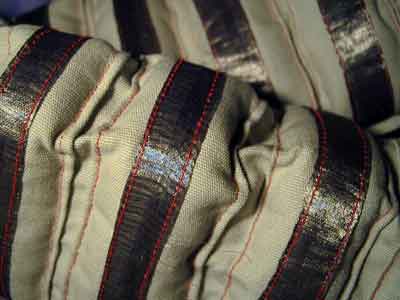 From Horizon Zero.