Mark your calendars and join us in Mexico City! From 8-12 June 2010, Storefront for Art and Architecture, in partnership with Museo Experimental El Eco, Tomo and Domus Magazine, will host the third edition of Postopolis!, a public five-day session of conversations curated by bloggers from the fields of architecture, art, urbanism, landscape, art, music and design.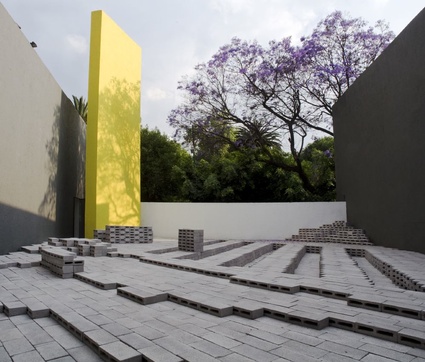 Museo Experimental El Eco
Gosh i'm so happy to be part of the Postopolis! adventure again. The first edition was held in NYC at Storefront's gallery space. Last year we had a stellar cast (will definitely miss Bryan, Dan, Geoff, David and David who could not make it this time) and were freezing our typing fingers on the rooftop of the spectacular and very chichi Standard hotel in downtown Los Angeles. This year, it's the courtyard of the Museo Experimental El Eco that will host our informal discussions, interviews, slideshows, presentations, films and panels focusing on an interdisciplinary approach of architecture and urban space.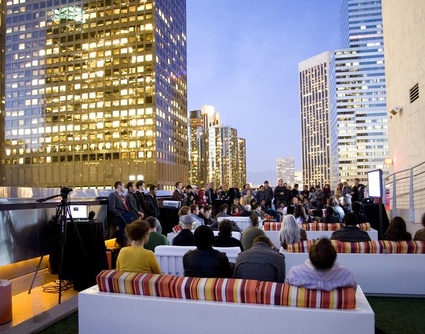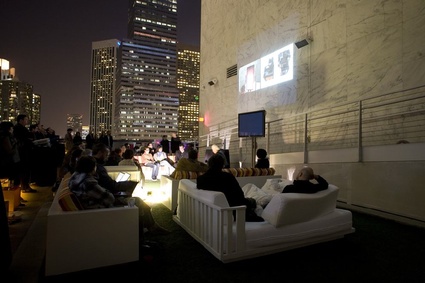 Here we were happy and chilled to the bone in LA
Every evening we will be interviewing some of Mexico City's most influential thinkers and practitioners – including architects, city planners, artists and urban theorists but also military historians, filmmakers, photographers, activists and musicians. The talks will be conducted in either Spanish or English, and translations will be available.
After each session some of Mexico City's most influential music bloggers will host an after-party.
The Postopolis crew this year is:
Cassim Shepard from Urban Omnibus , Daniel Hernandez from Intersections, Ethel Baraona Pohl from DPR Barcelona, Gabriella Gomez-Mont from Toxico Cultura, Guillermo Ruiz de Teresa at Tomo, Jace Clayton aka DJ /rupture of Mudd Up! whom i first met last year at Postopolis LA (super happy he's going to be there again), Nicola Twilley of Edible Geography fame, Sam Jacob who writes one of my favourite blogs Strangeharvest, Wayne Marshall from Wayne & Wax and me.
Join us on June 8-12 June at the Museo Experimental El Eco, located on Sullivan 43, Col. San Rafael, Mexico City. Follow our progress over here.
Ah! a thank you to our beloved and esteemed sponsors: Mexicana, the British Embassy, Urbi VidaResidencial, UNAM, Difusión Cultural UNAM, el Museo Experimental El Eco, Cityexpress and XXLager (i take it we'll get free drinks then?)