The Metropolitan police in the UK hopes to fight crime with a campaign based around a spoof computer game, distributed on DVDs.
Knife City was designed by Miles Calcraft Briginshaw Duffy to resemble a game complete with computer-generated characters, blood-curdling logo and onscreen play icons. The action follows a youth as he encounters a gang on the street, a fight starts and, as he is stabbed, animation gives way to live action.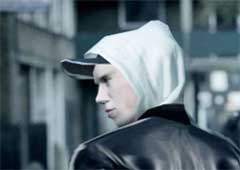 Documentary-style footage then takes over as bystanders watch in horror. The attacker is then taken to a police station where his computer generated self fades to live action as the reality of his situation becomes clear.
The commercial is the centrepiece of a two-part communications strategy for the Met. During two weeks infomercials are aired on London radio stations Kiss 100 and Choice FM to capitalise on the relationship the stations' top DJs have with their listeners. For the second part of the campaign, street sampling teams will distribute copies of the spoof game on DVD to young men across the capital.
"We're targeting 13- to 17-year-olds who we are only too aware are highly sceptical of and potentially resistant to official campaigns such as this. Our message is clear: get involved with knives and you risk becoming a victim or ending up in prison," a Met spokesperson explained.
Wonder (doubt?) how effective it will be.
Via The Guardian.