One thing that has puzzled me for years is the passion some people profess for the Louis Vuitton monogram. It's not that it's unsightly, it's just that the reason why some girls ruin themselves for the joy of sporting that insipid brown thing on their arm is beyond me. That prejudice against the brand has held me back from visiting the Espace culturel Louis Vuitton each time i was in Paris. I went a couple of times to the Fondation Cartier and to the Fondazione Prada in Milan but i couldn't get past the name of the Espace Culturel. Until last week when i decided that it was only fair to get rid of my narrow-mindedness.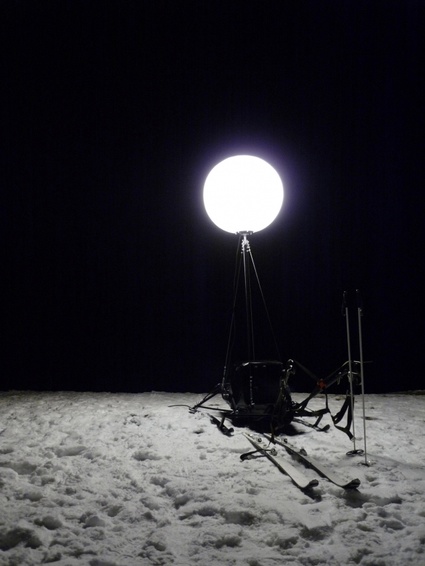 Luc Mattenberger, Moon rise, 2009
It didn't start so well. I wasn't allowed to take any photo, not even of the artworks i had copiously photographed in other venues. When i asked why i wasn't allowed to take photos i was told "Because it's not allowed." The exhibition itself, however, made much more sense than the answer i had just received. The artworks selected makes you bounce from the poetical to the humorous to the downright dangerous. Plus, the LV cultural center team hands out hard cover catalogues of the show like other distribute b&w copies of press releases.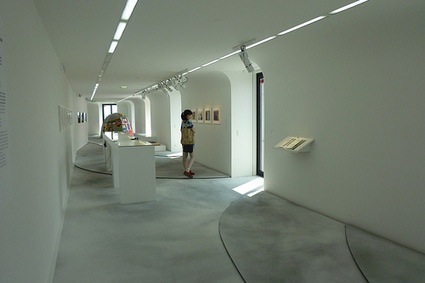 View of the exhibition space
"Somewhere Else" showcases the work of eighteen artists for whom expeditions are the starting point of artistic endeavours.
Some try to relocate their creation in order to define them separately, some work on work installations while some others produce their creations outside of its conventional environment. Such undertakings have, in fact, led to a new artistic movement which is primarily based on encounters with new spaces and other human beings.
The exhibition opens with a work by Bas Jan Ader, a conceptual artist who disappeared at sea in 1975 while working on an art performance titled "In Search of the Miraculous".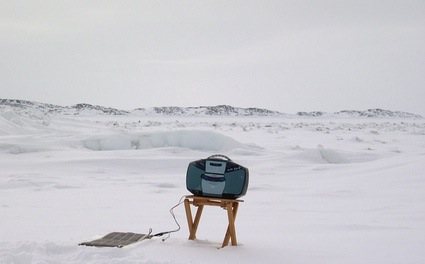 Joanna Malinowska, In Search of the Miraculous, Continued…/part II of three, 2006
The title of the work that Joanna Malinowska presents in the gallery directly refers to Ader's last performance. In Search of the Miraculous, Continued…/part II is a continuous video shot of a solar-powered boombox playing Glen Gould's recording of Bach's 'Goldberg Variations'. The equipment was abandoned in the Canadian tundra, its sound fading in the wind. Notes of Bach and Gould might be forever audible if the installation survives storm, snow and winds. But this, of course, would be truly miraculous.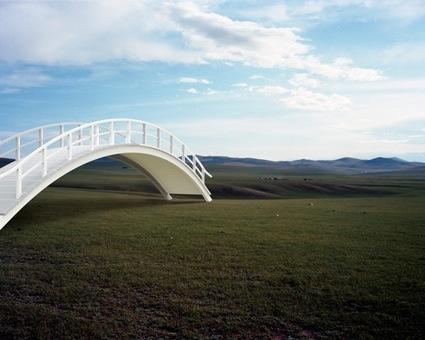 Fabrice Langlade, Un pont en porcelaine en Mongolie, 2010
Fabrice Langlade was showing the plans and model of a porcelain bridge he hopes to build one day on the steppe of Mongolia.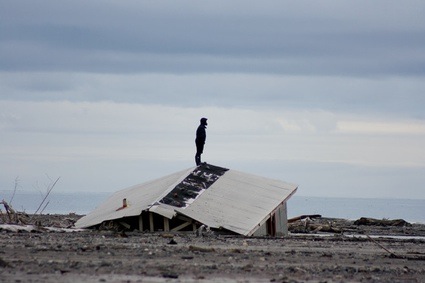 Fernando Prats, Acción Chaitén 17, Sismografía de Chile, 2009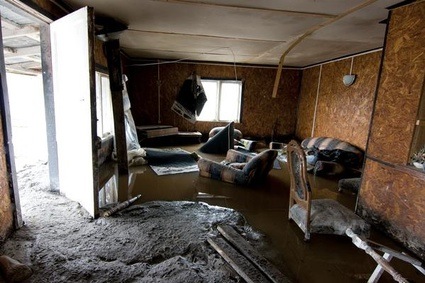 Fernando Prats, Acción Chaitén 11, Sismografía de Chile, 2009
Fernando Prats, who will represent Chile at this year's Venice Art Biennial, celebrates the expressive work of the physical elements. Sometimes he's there to nudge and help natural elements. Other times, such as in Acción Chaitén, he merely records the result of nature's endeavors. Acción Chaitén documents the destruction wrought by the Chilean volcano which, when it erupted in 2008, covered an entire region in ash.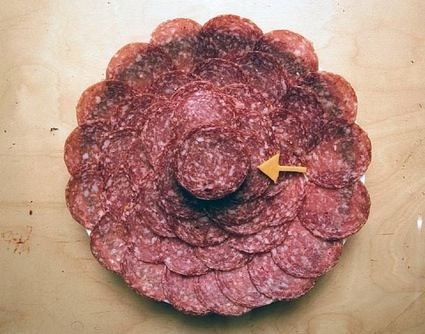 Marc Horowitz, National Dinner Tour, 2004-2005
Despite his wide notoriety, i confess that i had never heard of Marc Horowitz before. But did he make me laugh! In 2005, while working on a catalog shoot for Crate and Barrel, he managed to sneak in the words "dinner w/ marc 510-872-7326" on one of the pages of the catalog. The catalog was distributed, he lost his job but received more than 30,000 phone calls. He spent the following year driving across the country and having dinner with individuals he had never met. He documented "The National Dinner Tour" in charming pictures and blog posts.
The Marc Horowitz Signature Series is a set of 19 performances aimed at 'improving' the lives of the citizens he encountered. He planted an "Anonymous Semi-nudist Colony" in Nampa, Idaho, inviting passersby to shed some pieces of clothing and bounce around a park with him. In Craig, Colorado, he enticed people to bury their problems in a park plot. My favourite is the video he shot in Walsenburg, Colorado where he reenacted the techno viking dance session in a junkyard.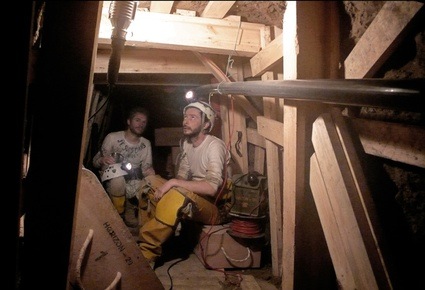 Laurent Tixador & Abraham Poincheval, Horizon moins 20, 2008
For Horizon moins 20, Laurent Tixador & Abraham Poincheval spent 20 days digging an underground tunnel in Murcia, Spain. They advanced one metre a day and sealed it up behind themselves as they went. Like moles.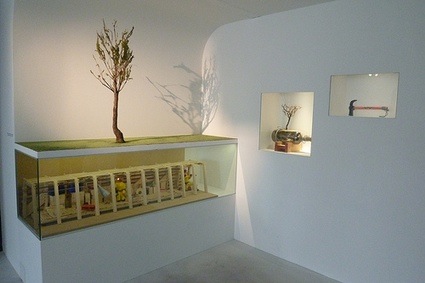 Vue of Laurent Tixador & Abraham Poincheval's project in the exhibition space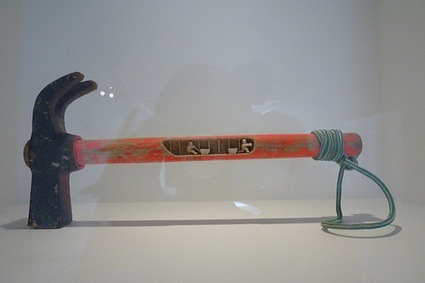 Vue of Laurent Tixador & Abraham Poincheval's project in the exhibition space (detail)
Somewhere Else/Ailleurs was curated by Paul Ardenne and remains open at the Espace culturel Louis Vuitton until May 8, 2011.
Other artistic expeditions: Rentyhorn, making the legacy of colonialism visible, The Spice Trade Expedition – In pursuit of artificial flavoring, Biorama 2: the Moon Goose Experiment, Interview with Ulla Taipale from Capsula.