The Product Design department of the Royal College of Art in London is having a show this week. Quite fun to wander around the projects. I'll write more about it when i'm back home. But here's a nifty something to give you an idea: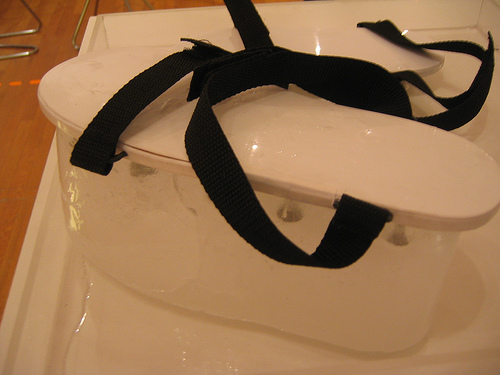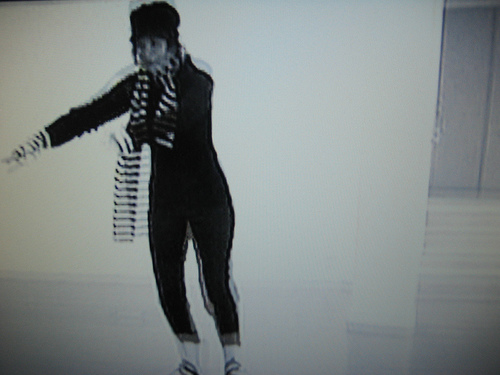 Brit Leissler's Sole on Ice are some very simple iceskates that do not require any freezed surface to function. In fact, the "slippery" component is embodied in the construction of the skates, as the sole is made of ice. They can thus be used for skating on all sorts of smooth surfaces (works even on the grass.)
"Knowing that the experience lasts a short while enhances the experience. However, the soles can be re-created by putting them back in the freezer over night."
Don't miss the video!