The Solar Powered Wallpaper merges environmentally conscious design with innovative lighting technology.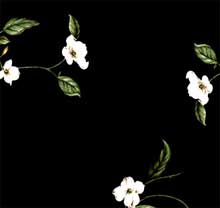 By embedding electroluminescent materials into the pattern of the wallpaper and incorporating a light sensor, the wallpaper responds to the lighting requirement of a room, acting as a decorative element when a room is naturally bright, and as a wallpaper light when the space requires more light. With power supplied from a solar charged battery or standard electricity, it can also be manually controlled to increase or decrease luminosity.
Developed by Marta Lwin, with Ty Whitfield, Teresita Cochran, and Ramakrishnan Subramanian during the Sustainable Energy Class at ITP.
The work will be at the Interactive Multimedia Culture expo, on April 14th – 23rd, at the Chelsea Art Museum, in New York.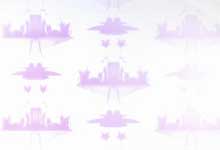 Reminded me the splendid UV-sensitive wallpaper created by Front Design. The intensity of the patterns, made of shadows from ordinary objects, intensifies or decreases with the sunlight.
Other wallpaers: Activity Wallpaper, Loop.ph flocked wallpaper , Not-So-White Walls, Timorous Beasties and a Wallpaper based on NASDAQ transactions.